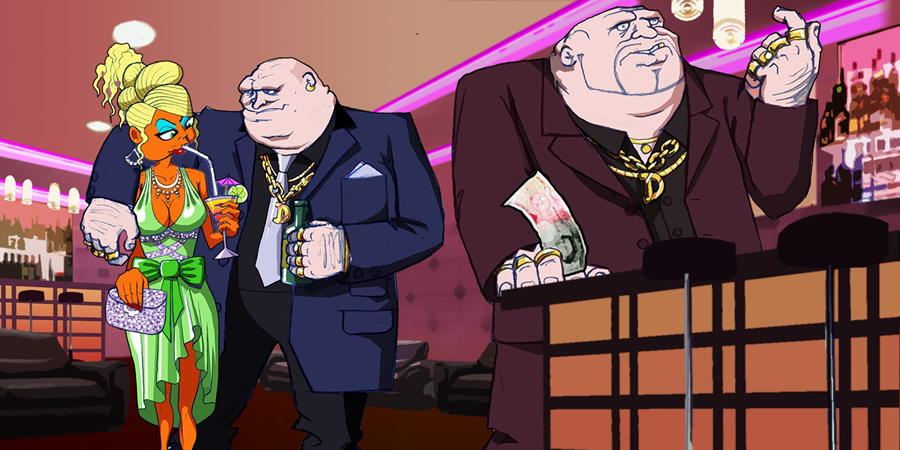 Genre

Sitcom

Published

Platform

Episodes

Star

Writer

Director

Producer
The Bruvs is an adult animation sitcom about a family of London villains trying to go straight in their new home in Essex - and failing. BIG TIME.
Led by brothers Doug and Den, the line-up also features their dad, sister Janice, her son Jason and the lovely Chanterelle.
The Bruvs encounter art gallery culture, dinosaurs, a new dentist, foul language lessons and DIY - among many other things - in their efforts towards self-improvement. Things generally end with violence, usually between the brothers - proving blood really is thicker.
Episodes of this series have been repeated on channel Dave. They're usually shown late at night in an unscheduled fashion to make up for any running time shortfall on the channel's transmission hours.