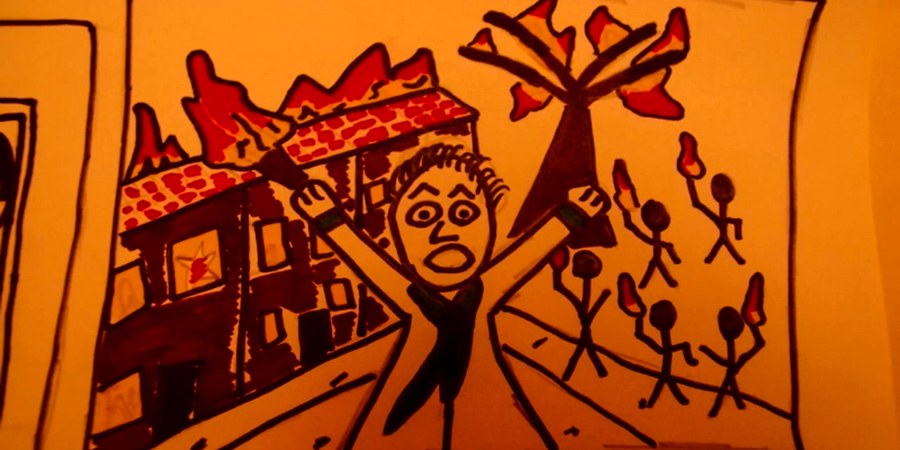 Genre

Sitcom

Published

Platform

Episodes

Starring

Writers

Directors
News reporter Dusty Wilbrahams is on the quest for a killer news story. Sadly, for him, his piece on the local man who's convinced everyone that he's a goose doesn't impress his boss at News HQ, Big Frankie Frampton. Seeking revenge, he swears to capture the greatest story Spoonsville's ever seen.
Meanwhile, Gary de Gooseman - who's deceived Goosetown, Spoonsville into believing that he's the goose that wakes them up every morning with a magnificent dawn chorus - meets a creature with sugar white skin, Flump marshmallows for eyebrows and a reputation: the greatest bounty-collecting, shin-stealer of them all. The Shinman.
Take a trip deep into the Buttyverse, a world fraught with shin thieves and goose men. Fall down the wet, yellow rabbit hole directly into the eccentric town of Spoonsville and follow reporter Dusty Wilbrahams on his journey for the truth. The only truth that can matter in a land beset with robot-legged Mayoresses and red skulled Gremmels, the Goose truth.
Dusty is joined by Gary and The Shinman as all three seek their redemption, but will Dusty get his story? Will The Shinman taste fresh shins? Will Gary's lemon be too sour? You better watch right this moment to find out.
Production company

Laugh track

None
Broadcast details
First broadcast

Sunday 11th September 2016 on YouTube

Last new broadcast

Sunday 2nd October 2016 on YouTube