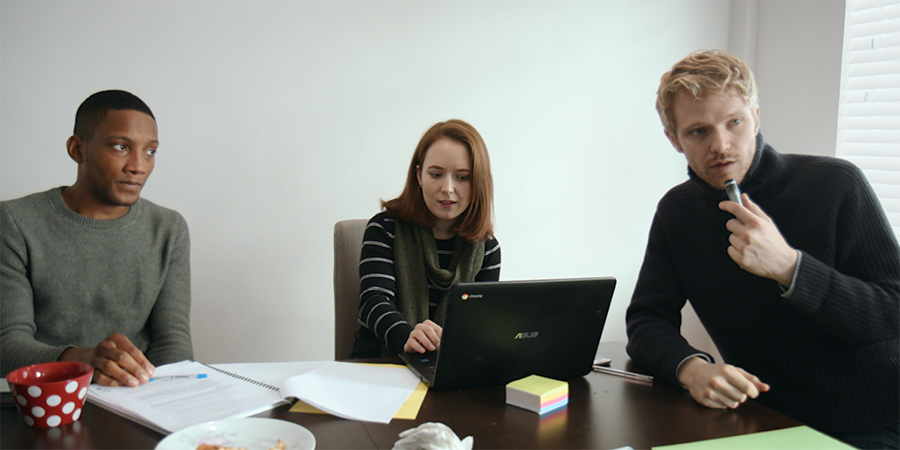 Genre

Sitcom

Published

Platform

Episodes

Creators

Starring

Writers

Directors

Producer
Our budding film-maker / director / creator / writer / potential star Alex Owen is far more interested in the behind-the-scenes 'making of' documentary series (which he offered as a kickstarter reward) than the actual short film itself.
We, an imagined 'backer' of the 'Petrichor' short film, have the dubious honour of getting to watch four episodes of behind-the-scenes footage as our "reward".
The reward was offered out of Alex's deluded belief anyone would be interested in his short film, let alone the behind the scenes making of. There aren't many takers.
Through the four episodes, we see that Alex is way out of his depth and far more in love with the real drama of the 'making of' than the fictional drama of the short film. So much so that he still hasn't got round to writing it. He plays up to the cameras, delighting in any mishap as bumps in the road to a huge success, infuriating producers, writers, performers, DoPs, sound guys and, weirdly, an estate agent along the way.
Petrichor is an update on the mockumentary, using the lens of Kickstarter to shine a light on one man's self-importance and crumbling vision, the behind-the-scenes content for a short film you know you'll hate just from its title. It's the comedy he unwittingly makes in trying to make a drama.
Laugh track

None
Broadcast details
First broadcast

Wednesday 9th December 2020 on YouTube

Last new broadcast

Wednesday 30th December 2020 on YouTube
Website links