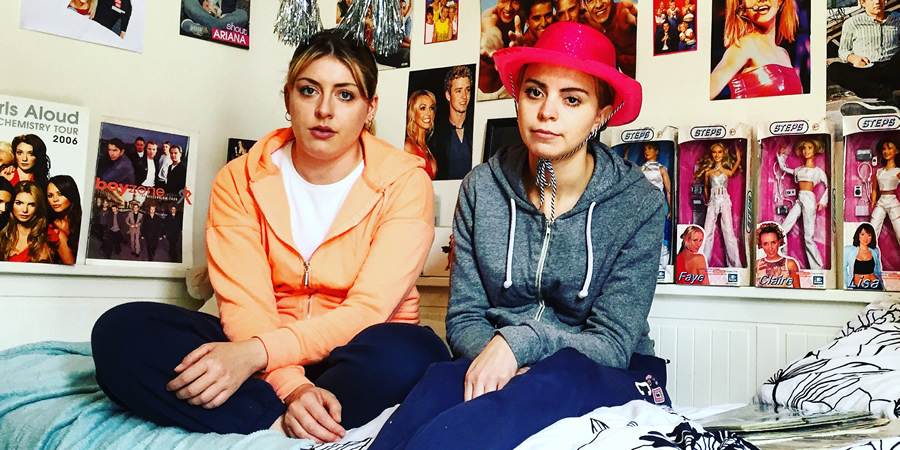 Genre

Sitcom

Published

Platform

Episodes

Starring

Writers

Director
Comedy duo Bosh & Babbs are pop obsessed superfans in their debut web series Obsessed: The Unwanted Side Of Fame.
Locked inside a prepubescent bubble, Obsessed captures a snapshot into the world of Bristolians Jade and Gemma.
A mockumentary, Obsessed is an eerily unhinged comedy coated in pink glitter. Jade and Gemma take superfan status to a whole new level in their unfaltering determination to meet their current target Shaznay 'she's our favourite' Lewis of the girl band All Saints. The girls persistent scheming gets them 'noticed' by Shaznay's management, a moment 'more exciting than the big reunion'. Will Jade and Gemma finally meet their idol or will it Never Ever happen?
Featuring guest appearances from Alice Levine, Vikings star Maude Hirst, and a theme song written and performed by Bryn Christopher (Sweet Lovin' with Sigala).
The series takes you on a fun deliciously dark journey, while injecting you with light 90s/00s nostalgia. A love letter to Shaznay Lewis, All Saints, and all things pop that 'everyone else gave up on.' Throw on your cowboy hat, switch on your 'genie in a bottle light', grab a banner and let's get OBSESSED!
Laugh track

None
Broadcast details
First broadcast

Wednesday 28th September 2016 on YouTube

Last new broadcast

Wednesday 28th September 2016 on YouTube
Website links