Starstruck Series 2 filming
Rose Matafeo confirms Starstruck Series 2 in production
Filming has started on Series 2 of Starstruck, the BBC Three sitcom starring Rose Matafeo
Matafeo has posted a picture of her holding a Starstruck Series 2 clapperboard on her Twitter account
The new episodes are expected to carry the story on from where the first series left off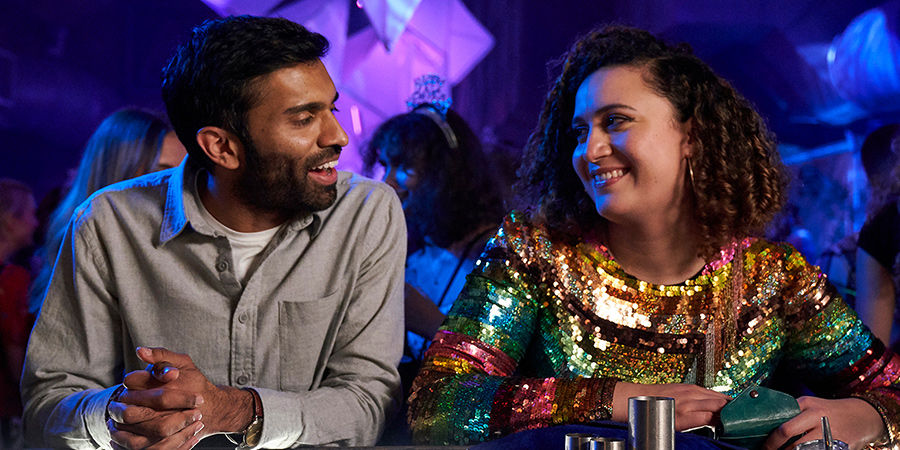 Rose Matafeo has confirmed that production is underway on the second series of Starstruck, her BBC Three sitcom.
The comedy - in which Matafeo plays Jessie, a woman having an on-and-off relationship with an international film star - made its debut on BBC iPlayer on Sunday 25th April, and the episodes are now airing on BBC One on Monday nights.
The show, which Matafeo co-writes with Alice Snedden, also stars Nikesh Patel, Emma Sidi, Alastair Roberts and Joe Barnes. It's debut was widely praised by viewers and the press.
Matafeo posted a picture of her holding a Starstruck Series 2 clapperboard on her Twitter account at the weekend, alongside the words "Thank you for your truly lovely words about Starstruck so far. I'm sorry if I haven't replied, but we started shooting something else this week."
See tweet
British Comedy Guide first revealed in July 2020 that Starstruck has been given a second series before the first had even been filmed.
In February, she told comedian James Nokise on his Eating Fried Chicken In The Shower podcast that when filming was postponed from March 2020 because of coronavirus, "the producer came out of a meeting and was like 'so, little change of plans, we are shifting all of the filming to October and you are going to write a second series of the show'".
The six new episodes are expected to continue the story on from where Series 1 left off.
---
For updates, click the button below.
Share this page