Alan Partridge podcast
Alan Partridge podcast to launch in September
From The Oasthouse - The Alan Partridge Podcast will launch on Audible on Thursday 3rd September
The 18-part series will see "a wiser, more reflective Alan" aiming to "fully realise his creative vision"
Alan Partridge says: "It's time for the UK to hear what a real award-winning podcast is like"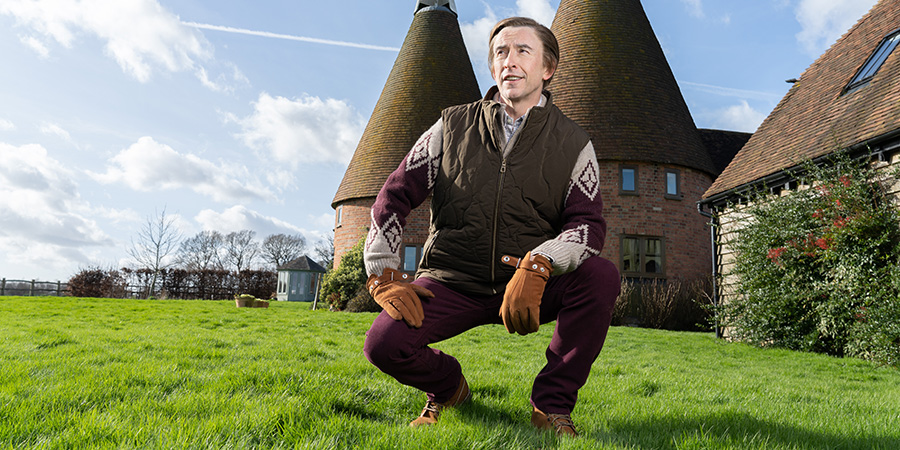 The new podcast starring Alan Partridge is to launch in September, exclusively on Audible.
From The Oasthouse - The Alan Partridge Podcast will be an 18-part series that "reveals a side to Partridge that's never been seen or heard before."
Audible says: "For the first time, this famously private man welcomes us into his home and bears all through a fascinating series of conversations and richly sound-designed audio vignettes."
Talking further about Steve Coogan's character, they say: "Perhaps best-known for presenting This Time and Radio 4's Knowing Me, Knowing You, Alan Partridge's new series will introduce one of the nation's best-loved broadcasters to a young, diverse and digitally-engaged audience. Without the BBC or North Norwich Digital's editorial management breathing down his neck, this new podcast will give Partridge the opportunity to fully realise his creative vision, in the highest quality audio.
"Over the course of 18 generously-lengthed episodes, Partridge reveals a wiser, more reflective Alan - From The Oasthouse demonstrates a maturity and insight that will be instantly recognisable to his fans, even if it's not yet acknowledged by some of his more storied peers. In keeping with podcasting's rich heritage, each episode is recorded at home in Alan's Oasthouse (his shed), after which audio is sent directly to Audible to ensure it meets the technical specifications laid down in his contract.
Alan Partridge comments: "If David Dimbleby has one, then of course I needed to make one. All national treasures have a podcast. With this series, I want to give my fans an intimate view of who I really am. You may think you know me, but trust me, you have no idea what goes on behind closed doors at my podcast innovation studio. Besides, I'm bored of Ofcom and its regulations and so it's time for the UK to hear what a real award-winning podcast is like. Tune in or you're going to be missing out on the best thing you'll hear since I was last on radio."
From The Oasthouse can be pre-ordered now for £19.99, although Audible subscribers get it free as part of the unlimited Audible Original Podcasts. Audible offers a free 30-day trial.
The series - which totals about six hours of content - will be released in full from Thursday 3rd September 2020. However, "as an added courtesy to his fans", an episode is available now (until 12th June) via Amazon's Alexa voice assistant. Say "Alexa, read From The Oasthouse" on Alexa enabled devices or through the free Alexa App from the Android Play or iOS App Store.
---
For updates, click the button below.
Share this page