Jerk Series 2
Tim Renkow comedy Jerk to return
The comedy, which was shown in February, centres around a man who uses his cerebral palsy to his advantage
Co-creator Tim Renkow plays a fictionalised version of himself in the sitcom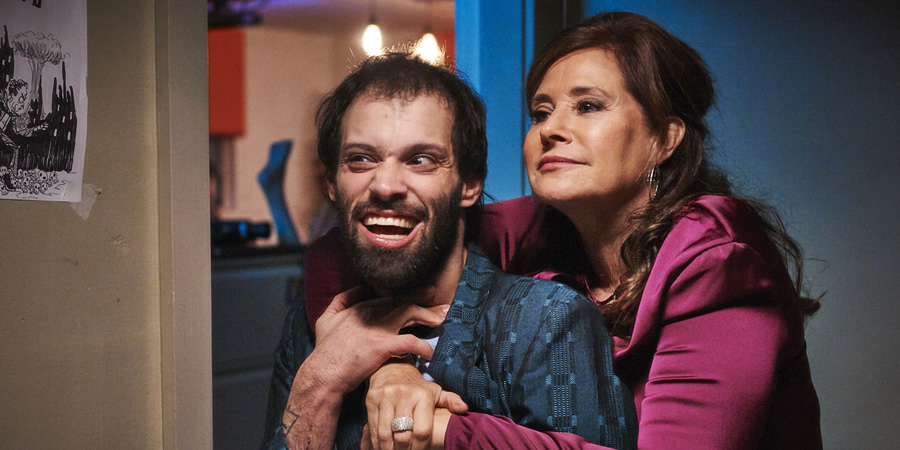 Jerk, the sitcom starring Tim Renkow, is to reportedly set to return for a second series.
TBI reports that BBC Three has order another run of the show, which focuses on a man who uses the fact he has cerebral palsy to his advantage.
Jerk started life as a Comedy Feeds pilot in 2016 (A Brief History Of Tim), before becoming a four-part series on BBC Three in February. The episodes were then repeated on BBC One, helping the show pick up a viewer base.
Jerk is written by Renkow, Stu Richards and Shaun Pye. Renkow stars as a fictional version of himself, with Sharon Rooney playing his indifferent care worker Ruth and Rob Madin as Idris, his employment consultant and friend. Lorraine Bracco, who played Jennifer Melfi in The Sopranos, also appears in the series as Tim's mother.
Speaking in an interview with BCG ahead of the first series, Renkow said: "I learned so much from making Jerk. It turns out making a show takes a lot of work."
Talking about playing a character with low morals, he added: "I wanted it to be funny. Nobody wants to watch a sitcom about a brilliant person succeeding. It far funnier to watch a bit of an arsehole struggling."
When approached by TBI and asked to confirm the commission, the BBC declined to comment.
---
For updates, click the button below.
Share this page