As he debuts his sitcom series Jerk, British Comedy Guide chats to Tim Renkow...
Hi Tim. We've seen you at UK comedy festivals for quite a few years now, but you grew up in America?
I came to the UK to do a six month study abroad programme. 10 years later I'm still here!
You were born with cerebral palsy. For those that don't know, what is the condition?
Cerebral palsy is the paralysation of the cerebral cortex; which is the part of the brain that controls movement... It makes it really uncomfortable when someone tries to do impressions of me.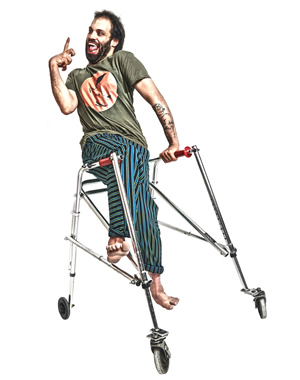 Ha ha. There's quite a lot of common misconceptions around the condition. You get people presuming you're mentally retarded? How do you deal with that?
Normally I just walk away. The people that think I'm mentally retarded are usually strangers on the street and I don't have time to change their minds.
You're feeding your experiences into your new BBC comedy series, Jerk. Can you tell us more about it?
Yes, the show is about Tim, an American, trying to get a visa. Unfortunately, he prioritises fun over anything else. This makes complying with visa guidelines almost impossible.
He is joined by his best friend and carer Ruth. She cares for Tim deep down. Sometimes it is so deep you can't see it.
And there's Idris, an ineffective recruitment agent who is trying his best. Last but not least, there's Mom, a straight shooting foul mouthed parent who will not let Tim fail.
What does your family think of Goodfellas and Sopranos star Lorraine Bracco taking over as your mum in this show?
It was cool. Lorraine met my mum they got along very well.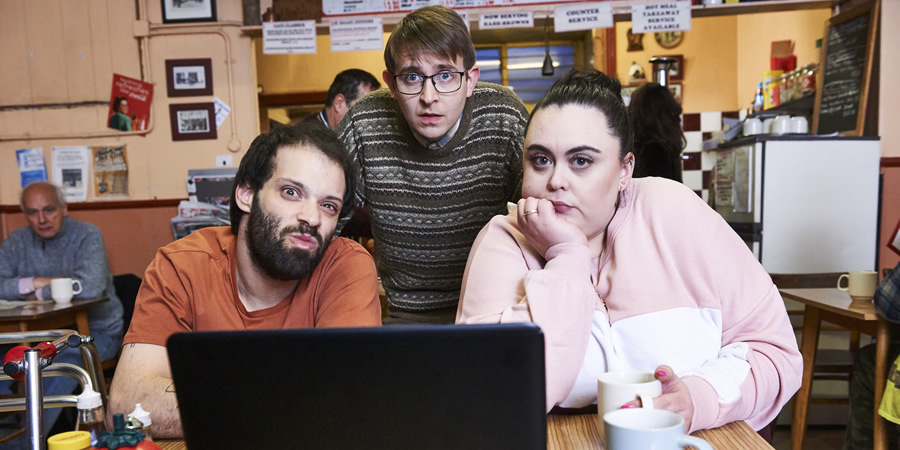 As the creator of the show you could have used this project to portray yourself as a brilliant person but it actually suggests you're a bit of an arsehole!?!
I wanted it to be funny. Nobody wants to watch a sitcom about a brilliant person succeeding. It far funnier to watch a bit of an arsehole struggling.
Jerk follows on from your 2016 Comedy Feeds pilot. Did you learn much about sitcom and TV production in the process of making that?
Yes, I learned so much from making Jerk. It turns out making a show takes a lot of work.
What's next for you?
I'm doing Soho Theatre [with live show Tim Renkow Tries To Punch Down] April 1st and 2nd.