BBC Scotland iPlayer comedies
BBC Scotland produces four iPlayer series
BBC Scotland is to launch four short form comedy series on BBC iPlayer on Thursday 9th May.
Comedy fans will be able to see a Scot Squad spin-off based around Chief Cameron Miekelson, a music mockumentary called Bridge & Allen, the "darkly comic" Hings, and Series 2 of The Farm.
The series will be published on BBC iPlayer on Thursday 9 May at 10:30pm, following the conclusion of the latest series of Scot Squad on television.
Commenting on the commissions, Louise Thornton says: "We're delighted to deliver this extra helping of Scot Squad as we know how much the audience enjoy it. We hope they also enjoy discovering the characters in these new comedy series which will be published on the same night.
"Audience consumption habits continue to change and our iPlayer-exclusive content is designed to reflect this. Our comedy shorts give audiences an extra helping of laughs on a digital platform whilst allowing us to develop and nurture the up-and-coming comedy talent that exists in Scotland."
The four series are:
Scot Squad: The Chief Does Edinburgh
These three 10-minute episodes follow Scot Squad's Chief Cameron Miekelson (Jack Docherty) as he gives viewers his unique take on Scotland's capital, looking at the history, geography and literature of Edinburgh, including a heated discussion with acclaimed author Ian Rankin.
Bridge & Allen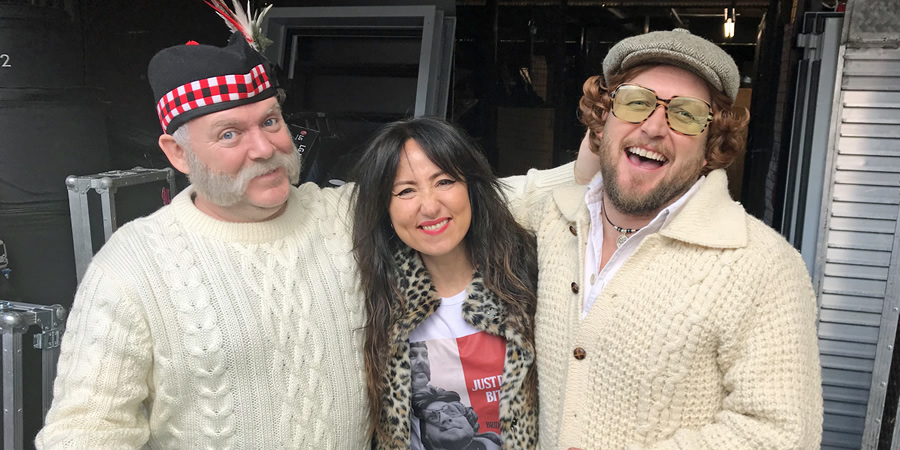 A music mockumentary comprising of three episodes, each 10 minutes.
The show focuses on Scottish music legends Bridge & Allen returning to the scene after an absence of 40 years. Icons of the 1970s international folk scene, Alan Allen and Duncan Bridge unexpectedly 'retired' in 1978 at the height of their fame. An inspiration for a generation of musicians, Bridge & Allen mark their return by granting BBC Scotland an access-all area series as they record their much anticipated comeback album of duets.
Bridge & Allen stars Mike Keat and Archie Easton, who are better known as musical performers with the Cuban Brothers group. The episodes will feature guest spots from The Proclaimers, KT Tunstall and Mel C.
Hings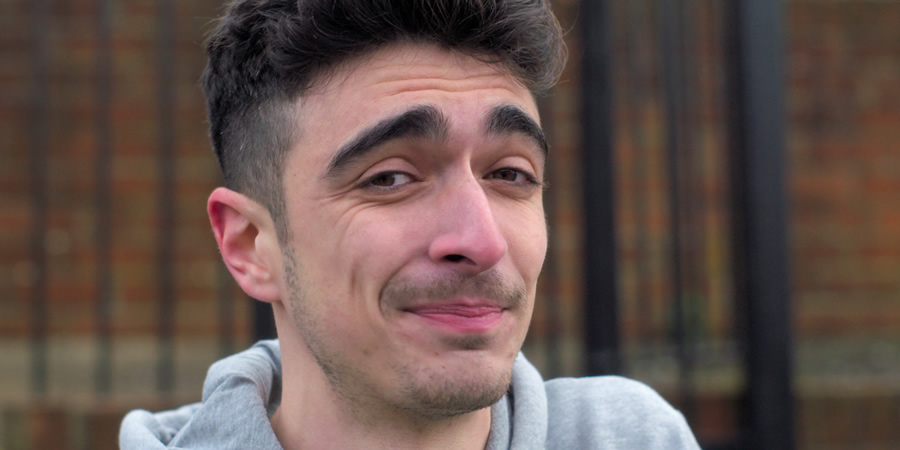 Scottish author Chris McQueer turns his attentions to the screen with this adaptation of his book Hings. The resultant three 5-minute "darkly comic and surrealist" short films are described as "equal parts grotesque, funny, poignant and proudly Scottish".
The series featuring new and established talent including David Hayman, Paul McCole, Mark Dallas and Ellie Laird.
The BBC says: "Hings is guaranteed to evoke a reaction in anyone who watches it, whether it's laughter, tears, tears of laughter or mouth-wide-open shock."
The Farm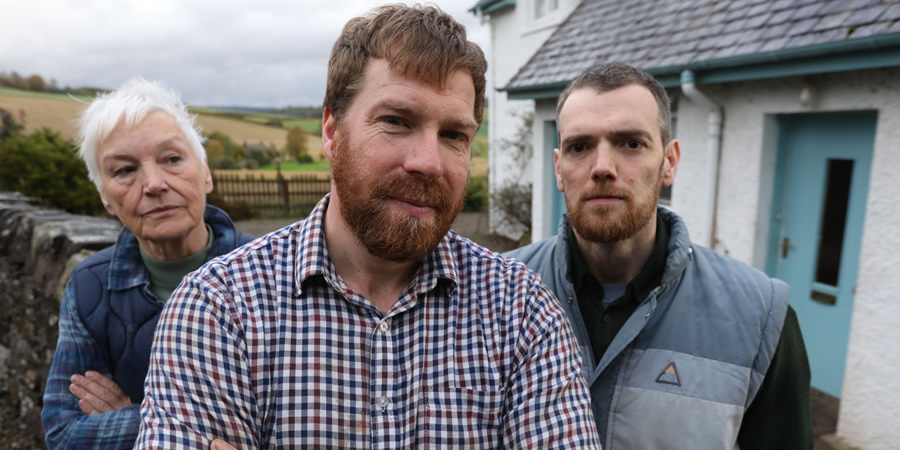 A second series for The Farm. In three more 5-minute episodes, Perthshire farmer Jim MacDonald (played by Jim Smith) returns to offer a unique insight on life.
Jim is a proud man who cares deeply about what he does. His temperamental mother (Ann Louise Ross) is extremely hard to please and doesn't mind delivering home truths while loyal farmhand Donnie (Chris Forbes) provides an optimism somewhere between naïve and completely deluded.
We follow the struggles of Jim as he wonders if he will ever find love again, attempts to impress local vet Annette (Lisa Livingstone) and gets involved in a turf war with his neighbour over a fence.
Share this page