This Country series & special
BBC confirms This Country special and Series 3
Hit comedy This Country will return to screens later this year for a special episode
A full 6-episode series of the mockumentary will follow in 2019
The BBC Three show has 4 nominations in upcoming BAFTA awards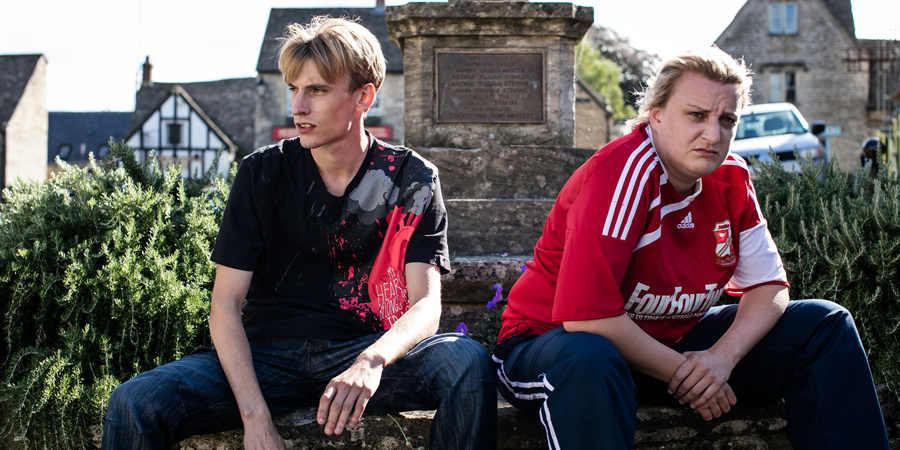 BBC Three has confirmed that sitcom This Country will return for seven further episodes.
A 40-minute special will be filmed later this year, with Series 3 to follow in 2019.
Written by and starring siblings Daisy May Cooper and Charlie Cooper, the mockumentary focuses on cousins Kerry and 'Kurtan' Mucklowe, young residents of an insular village in the Cotswolds.
The series was first published on the BBC Three online platforms early in 2017, attracting critical acclaim. A second series followed earlier this year, and the new special will be available later in 2018.
Series 2's television broadcasts, late on Tuesday nights on BBC One, has enjoyed large audiences of more than 1 million viewers per episode, and the BBC report the series as amassing more than 11 million requests on iPlayer to date.
This Country documents the lives of Kerry and Kurtan and the other other locals in their village, including vicar Francis Seaton; aspiring tattoo artist, bodyguard and S Club 7 fan, Mandy Harris; and self-confessed peeper and bookies' favourite for Worst Father in Britain, Martin Mucklowe.
The first series recently won three RTS Programme Awards: for Scripted Comedy; Writer - Comedy; and Comedy Performance (Daisy May Cooper and Charlie Cooper). The show also has four nominations at upcoming BAFTA awards: Scripted Comedy and Female Performance in a Comedy Programme at the Television Awards; with the duo joint-nominated for Breakthrough Talent and Writer - Comedy at the Television Craft Awards.
Daisy says: "This is great because the truth is I bought a corner sofa from DFS on tick and I currently only own an arm of it. With this news I can now own the entire sofa and the special can pay for the throw cushions."
Charlie adds: "Yeah it's great but I feel empty inside."
Shane Allen, Controller of Comedy Commissioning, says: "Once in a while a show lands fully formed and audiences take it to their hearts immediately. Daisy and Charlie's characters and world have struck a chord with viewers of all ages as their sharp writing delivers a winning mix of heartfelt moments and punchy belly laughs, all performed to comic perfection."
Chris Sussman, Head of Comedy at BBC Studios, comments: "We're just happy to get as much out of Kerry and Kurtan as we can before they become too famous, and we're left pitching an Uncle Nugget spin-off series."
Damian Kavanagh, Controller of BBC Three, says: "Daisy and Charlie have established themselves as two of the freshest writing and performing comedy talents of this generation and I'm delighted that they are bringing their magic back to BBC Three."
---
For updates, click the button below.
Share this page