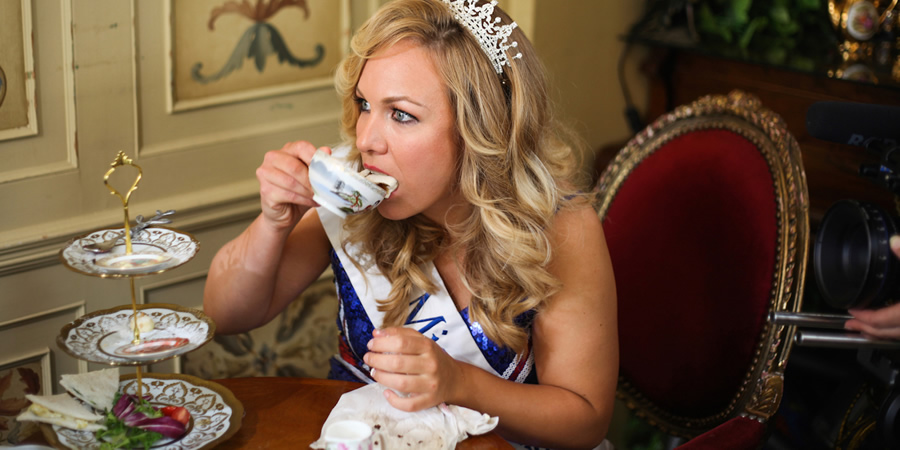 Genre

Comedy

Published

Platform

Episodes

Creator

Star

Writer

Director

Producer
Eline Van Der Velden's crude, rude, Dutch beauty queen alter-ego returns to the UK to learn just why Britain is so great.
With a clipboard full of questions, armpits full of hair, and a camera team following her every whim, Miss Holand is hell bent on becoming a British lady, finding her very own ginger Prince Harry and exploring British culture.
The world's most popular beauty queen (her own words) leaves a slew of unsuspecting contributors in her wake. Reality TV stars, former royal household staff and religious leaders are left bewildered by the idiocy of her questions as she attempts to navigate the intricacies of modern British life.
Eline Van Der Velden, the creator of Miss Holland, says: "In the year after Brexit, who better to cast an eye over what it means to be British and ask those all important questions than the 'one of a kind' Miss Holland. Often it takes a child to ask the obvious questions, to shine a light on the path being taken and expose the truth. Sadly we don't have a child, but we do have Miss Holland and she's going to shine the light straight into your face!"
Production company

Laugh track

None
Broadcast details
First broadcast

Friday 16th March 2018 on BBC Three (Online)

Last new broadcast

Friday 20th April 2018 on BBC Three (Online)