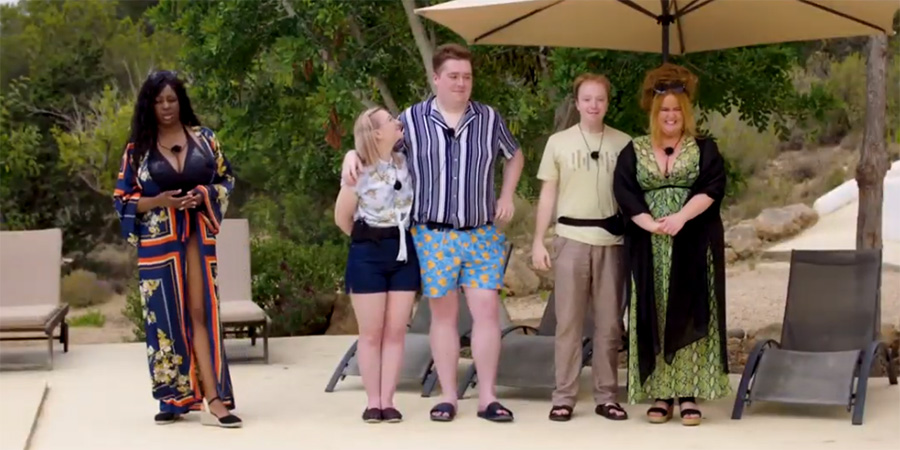 Genre

Sitcom

Published

Platform

Episodes

Starring

Donna Preston, Beth Lewis, Verona Rose, Liam Bannigan, Ben Mansbridge, Elroy Powell, Lauren Cornelius and Scott Newstead

Writer

Director

Producer
Yes, it's back, because you demanded it... The Island of Love! Another season of the super hot show in which some of the fittest boys and girls on the planet get their rocks off together for your entertainment. It's as sexy as ever, but with even more beef than before.
Who would you couple up with? Spiritual guru, Jerome, whose amazing personal force field can single-handedly shift the universe into alignment? Or ladies man, Bryan, who claims he has slept with over 1000 women? Or computer games nut, Nigel, the red hot fashion style icon with a beguiling smile that can make many a lady melt with desire?
And the girls? Don't mess with feisty Jaade from South London - she boasts she has bigger balls than her ex. Or gentle Abby-Gall who is the mother hen of the group, that is until she is crossed, when her inner psycho-bitch from hell is unleashed. And then there's Wendy, the sweet powder-keg with a very disturbing past.
There will be eliminations and new arrivals also.
Sex, lies, drama, fights, betrayals, friendships, and most all, love and romance... These are waiting for you in abundance in Infatuation - Island Of Love. Tune in for this Summer's fix of your favourite show. NO, Love Island wasn't cancelled like they said. It's here for you to watch right now.
And at the end of all the drama and shenanigans, find out who wins this year's Infatuation - Island Of Love. Only one couple can win the amazing cash prize and that fabulous celebrity lifestyle that goes with it. Who will you be rooting for?
This series was filmed in Ibiza in the summer of 2019.
Laugh track

None
Broadcast details
First broadcast

Thursday 23rd July 2020 on YouTube

Last new broadcast

Thursday 20th August 2020 on YouTube