Stand-up specials released during lockdown
A pleasingly self-deprecating bit of promotion caught the eye in a recent edition of our regular Random 8 Q&A, featuring Anthony Jeannot. He was pondering the promising early days:
"In my first year of comedy, I won a local competition in Melbourne," Jeannot recalled. "It actually ended up being a pretty amazing pool of new comics: some of them went on to perform on Conan, others went on to star in Hollywood movies and feature on The Daily Show.
"I, on the other hand, am self-releasing my first special."
It's a likeable line, but actually going DIY with your album or special is pretty cool, particularly at the moment. Releasing a show while people are staying indoors and pining for new stuff to watch is good news for everyone. Indeed, it might just open some fresh eyes and ears to the varied world of modern comedy.
A bunch of interesting shows have emerged over the last few months, and comedians doing it themselves allows for a diverse array of approaches. Anthony Jeannot's self-explanatory Stand-Up Comedy Album can be streamed on Spotify and is all about the earfood - a nourishing stand-up show about the stuff that worried us pre-Covid, which is fascinating in hindsight.
His compatriot Daniel Muggleton went high-concept with the special Three Stripes, on the other hand. Filmed at London's Bill Murray, it employed a novel visual device: certain audience members actually filmed bits of it on iPhones, so that YouTube viewers get a more authentic gig experience.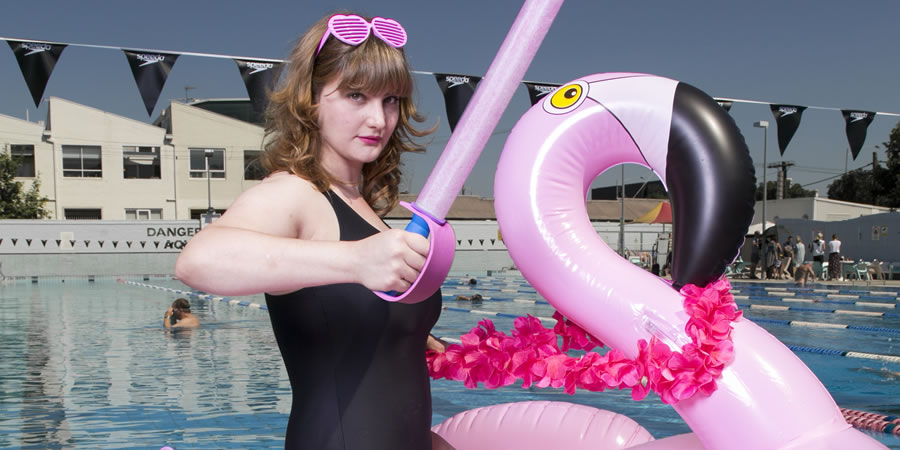 Speaking of Aussie acts, Laura Davis' much-admired A Cake in the Rain is worth finding on Bandcamp, even if the album version doesn't have the nice opening atmos that inspired a few people - notably Phill Jupitus - during its Edinburgh run.
Back in the UK, the enviably-haired Alexander Bennett recently self-released his special on YouTube, They Call Me Daddy Punchlines, which is much more insightful then the name might suggest, as he delves into identity issues.
Liverpool's Adam Rowe took a different tack with his new YouTube live show, Club Comic. It's an attempt to show a comedian's real nightly experience, and taken from two club sets at London's Comedy Store, complete with spiky late-show material and hilariously snide comments from fellow acts backstage.
Definitely daytime, meanwhile, the chaps behind the informative kids show How Does This Politics Thing Work Then? currently have a recording of it online for a bit, to help kids (and their adults) make sense of it all.
It's a trend. In fact, two more specials were announced as we were writing this piece. Tez Ilyas's Teztify is on YouTube now, while Sean McLoughlin's Hail Mary has just hit his channel.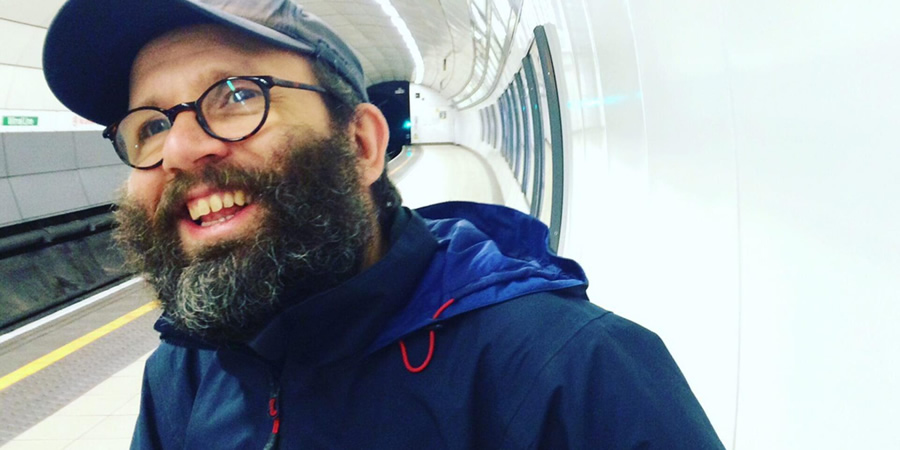 These DIY comics are in good company. The inimitable Daniel Kitson often self-releases stuff when you least expect it: during lockdown he finally edited footage of his decade-old show The Interminable Suicide of Gregory Church, a theatrical storytelling affair. Kitson belatedly released it in May, via limited live streams that launched at 9pm in three locations: London, New York and Melbourne, in aid of the Angel Comedy Micro Bursary Fund, supporting comics who've lost work in lockdown. It caused a minor website meltdown but proved splendidly communal, eventually; viewers in three nations logging on together.
Not that it's just DIY shows that are worthy: some excellent venues and online hubs have been feeding the need during these fallow months. Soho Theatre uploaded two corking live shows: Desiree's Coming Early by Desiree Burch, and Bleed by Jordan Brookes, while the NextUp platform have been streaming special showcase editions of their huge roster: Juliette Burton, President Obonjo, Becky Brunning, Alasdair Beckett-King - good finds. And after their sterling fundraisers for the Trussell Trust, Go Faster Stripe have continued to knock out great new specials, such as Bethany Black's Unwinnable and Nick Helm's All Killer, Some Filler.
As for comedy albums, they can even emerge on cool record labels. Josie Long made an early cameo in a special lockdown live album by The Pictish Trail (aka Johnny Lynch) in March, which reminded us that Lynch's label, Lost Map, have released two Long shows on one cassette. Long has also been doing live streams of her recent show Josie Long: Tender, from home.
That link follows the tradition of cool US labels like Sub Pop branching into comedy, with acts like David Cross and Flight Of The Conchords - and now UK comedy venues are starting labels, too. The tremendous Scottish comedy hub Monkey Barrel launched their own imprint during lockdown: Monkey Barrel Records, featuring actual vinyl recordings of recent Edinburgh shows by Olga Koch, Ari Eldjárn and John Kearns. They're tantalisingly close to Kickstarter success at time of writing.
Factor in new releases by international stars like Hannah Gadsby, Gina Brillon and Patton Oswalt on Netflix and Amazon Prime, and this has been a bit of a boomtime for new specials, while venues have been closed. Big stars or relative newcomers, they're all doing admirable work: keeping the world smiling, thinking, and most importantly, well away from each other.