Big Field - one of BCG's favourite online shows - is back on BBC Three from this Friday with new episodes. We have some behind-the-scenes pictures to give you a taste of what is to come below. But, first, for those that haven't seen the show before, how to describe it?
Co-creator Darren Dutton (pictured above) explains the premise better than we ever could: "It's a weird little show where the audio from TV shows gets pinched and mucked about with so it becomes very silly, then actors mime the results. In a big field."
Dutton, who writes and directs Big Field, also explained to us the painstaking work that goes into making each episode. "The hardest thing about making the show is watching hours and hours of telly programmes to try and find bits and pieces of sound that could make up a sketch. Sometimes this can take weeks, or it might be just a few days.
"It all depends on what I watch, and if something someone says then leads me to an idea of what the sketch might be. I then have to find the rest of the audio to fit that idea. It's hard, frustrating sometimes, and takes a lot of perseverance - there are times when I've felt like giving up on a particular show having already invested a few days in it, but it's a relief when you get to the end!
"It's a process that doesn't really finish until we shoot it. I can still be hacking away at stuff whilst we're making it."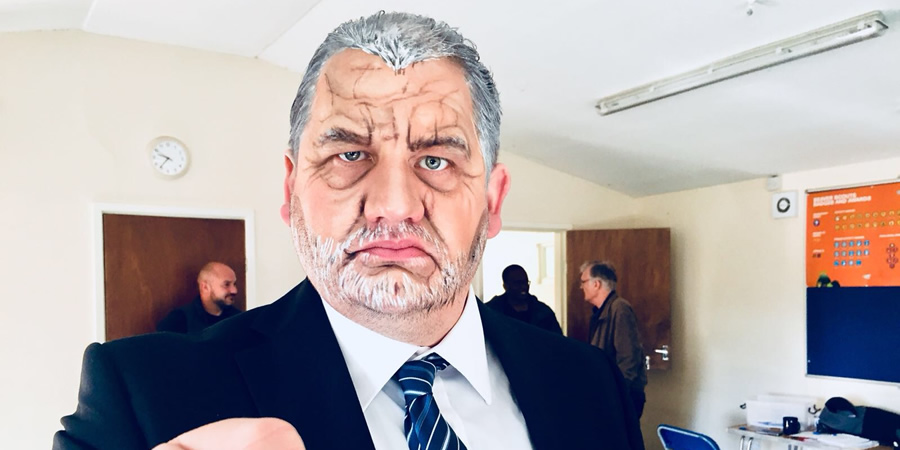 It really is a lot of work. For example, this new series has an episode based on The Apprentice. To get it to work, it required audio clips be found from episodes spanning the last ten years. Darren also had to sit through shows like Love Island and Loose Women to find material for other episodes in this new run.
Speaking about the process of filming Big Field, he tells BCG: "The cast lipsync the audio when we're on location; it's set up so a particular section or line from the sketch is looped and we shoot until we get a good take and different options. It can take a long time; can get tedious; and it does get irritating hearing the same bit over and over.
"The post-production isn't as tricky as you'd imagine as the bulk of the edit has already been done in the work that's gone into editing the audio. It's more a case of finding the best takes to go with the lines."
Those providing their lips this series include returning stars Marek Larwood, Tony Way, Richard David-Caine and Alex Lowe, alongside Big Field newcomers Ellie White, Felix Hayes and Steven Kynman.
Dutton says: "The cast are all very funny people and bring so much to it - I tend to throw in ideas for what they might do whilst they're in mid-loop. The make-up this series has also been amazing."
Here's a look at some of the episodes coming up in Series 3:
The One Show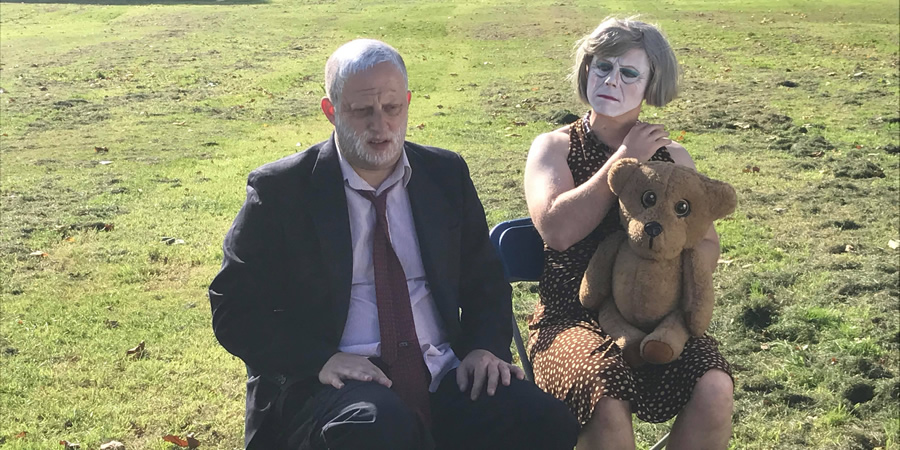 Masterchef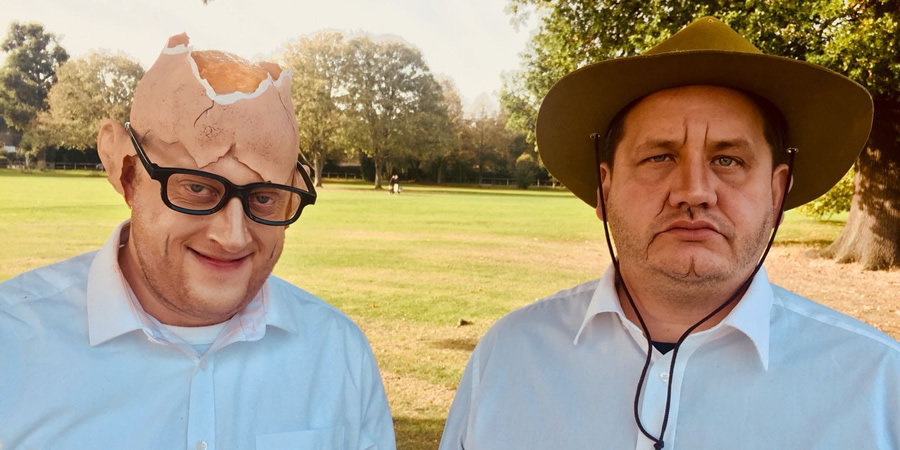 Len Goodman's Partners In Rhyme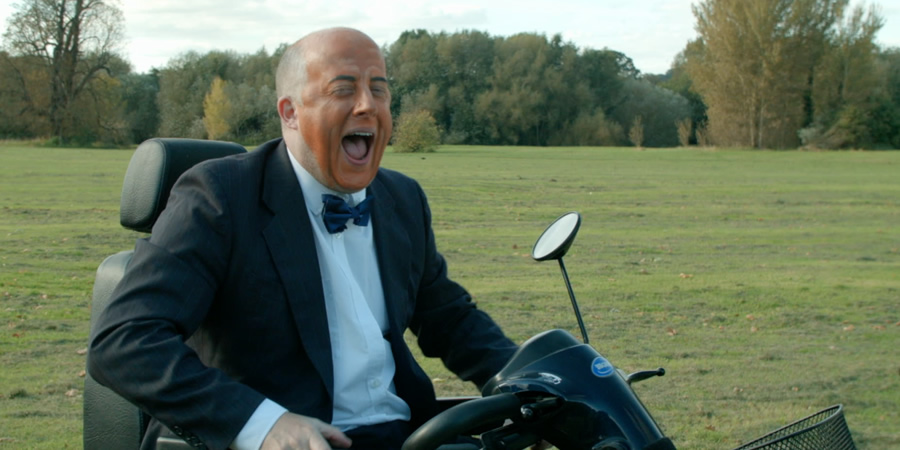 Jeremy Kyle's Emergency Room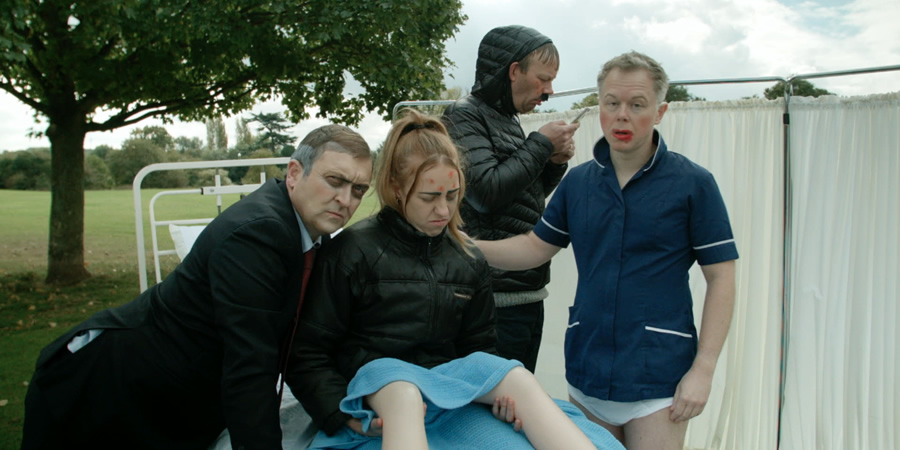 Graham Norton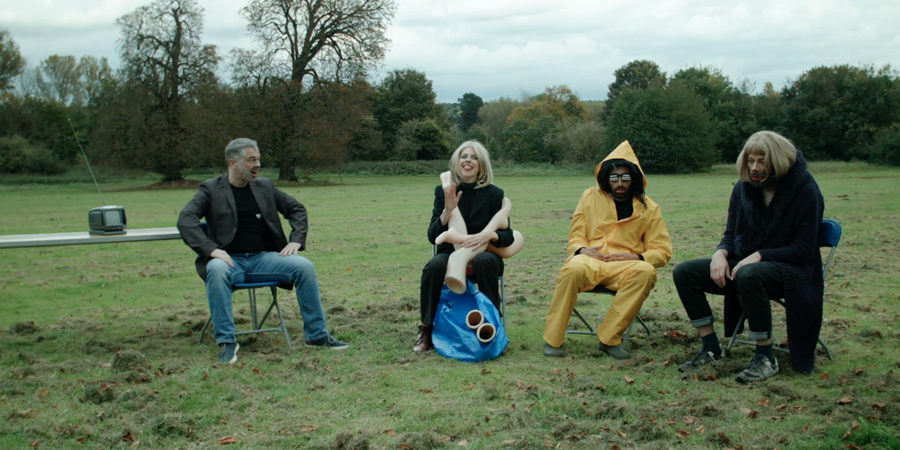 Love Island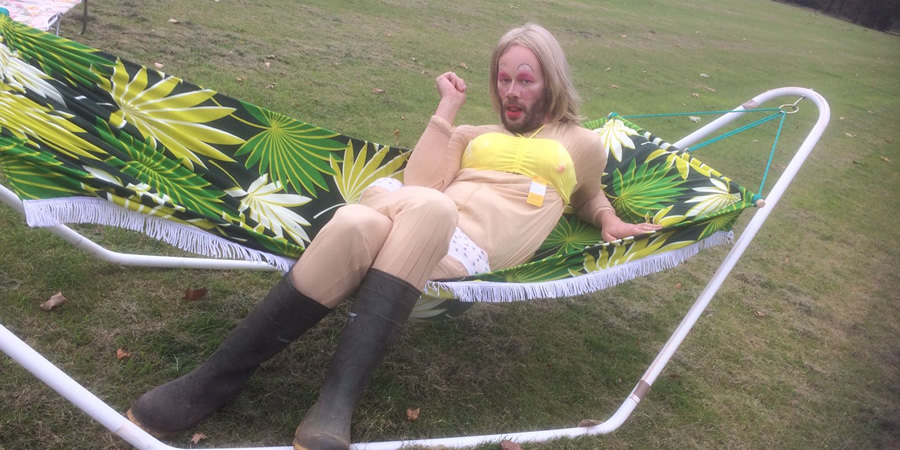 ---
Big Field is on BBC Three from Friday 8th December, beginning with The One Show. Episode guide
Published: Tuesday 5th December 2017