Lloyd Griffith: Not Just A Pretty Face
Lloyd Griffith: Not Just A Pretty Face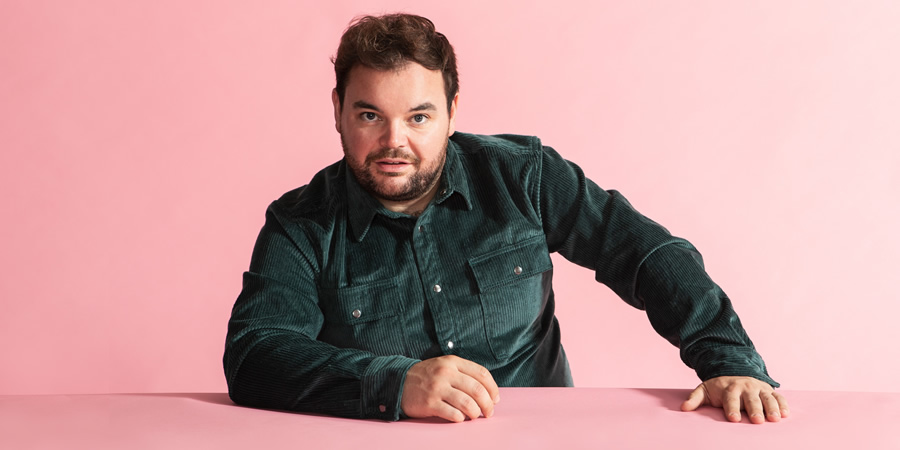 Comedian, choirboy and (still) 'aspiring' goalkeeper Lloyd Griffith sets off on a brand new tour of the UK in 2020 with his show Not Just A Pretty Face.
Since his last, critically acclaimed live tour All Rounder, Lloyd has fronted BBC Three's Can You Beat The Bookies?, co-hosted Netflix series Flinch and been seen as regular host of Sky's flagship show Soccer AM. You'll have also seen him on 8 Out Of 10 Cats, CelebAbility, Bounty Hunters and more.
Expect jokes mixed with jaw dropping singing. In the words of The Sunday Post it's "uplifting stand-up that'll have you smiling for days".
Lloyd Griffith said: "Stand-up is my favourite thing to do in the world, so I can't wait to be going back out on tour with this new show. We're going back to some of my favourite venues and also playing some bigger rooms which I'm proper pumped for. Look out for me at a service station in 2020 loading up on carbs."
Tour Dates
13/02/2020: HULL, Truck
15/02/2020: WALES, Theatre Clwyd
18/02/2020: HULL, Truck
19/02/2020: YORK, Crescent
20/02/2020: LEICESTER, Sue Townsend Theatre
21/02/2020: HULL, Truck
23/02/2020: MANCHESTER, Frog and Bucket
26/02/2020: CARDIFF, Glee Club
27/02/2020: BOURNEMOUTH, Shelley Theatre
28/02/2020: BOURNEMOUTH, Shelley Theatre
01/03/2020: SOUTHEND, Dixon Studio
04/03/2020: GRIMSBY, Docks Academy
05/03/2020: GRIMSBY, Docks Academy
06/03/2020: GRIMSBY, Docks Academy
11/03/2020: MANCHESTER, Frog and Bucket
12/03/2020: EXETER, Phoenix
14/03/2020: BELFAST, Accidental Theatre
17/03/2020: CAMBRIDGE, Junction
18/03/2020: BIRMINGHAM, Glee Club
19/03/2020: BRISTOL, Improv Theatre
21/03/2020: FAREHAM, Ashcroft Arts
22/03/2020: GLASGOW, Glee Club
24/03/2020: GUILDFORD, G Live
25/03/2020: LEEDS, Wardrobe
26/03/2020: ALDERSHOT, West End
27/03/2020: GRIMSBY, Docks Academy
29/03/2020: LINCOLN, Engine Shed
30/03/2020: NEWCASTLE, The Stand
31/03/2020: BRIGHTON, Komedia
02/04/2020: BOURNEMOUTH, Shelley Theatre
07/04/2020: LONDON, Soho Theatre
08/04/2020: LONDON, Soho Theatre
09/04/2020: LONDON, Soho Theatre
10/04/2020: LONDON, Soho Theatre
11/04/2020: LONDON, Soho Theatre
15/04/2020: CARDIFF, Glee Club
16/04/2020: LEEDS, Wardrobe
17/04/2020: KNARESBOROUGH, Frazer Theatre
25/04/2020: LONDON, Leicester Square Theatre
26/04/2020: LINCOLN, Engine Theatre
29/04/2020: LEEDS, Wardrobe
06/05/2020: BIRMINGHAM, Glee Club
07/05/2020: SHEFFIELD, The Leadmill
14/05/2020: SHEFFIELD, THE Leadmill
29/05/2020: LONDON, Ambassadors Theatre
Credits