Page 5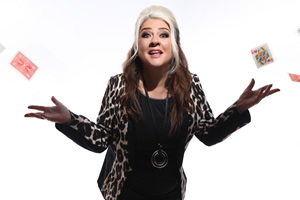 Tuesday 23rd July 2019
Former BGT semi-finalist Mandy Muden is hosting the Funny Women Awards semi in Manchester. Milton Keynes might have been awkward.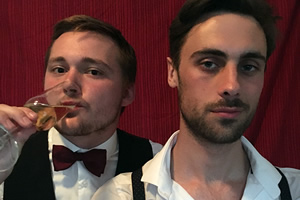 Tuesday 16th July 2019
The intergalactic Willis & Vere prepare for their Soho Theatre run by chewing over duck's brains and dissing Dan Brown.
Tuesday 9th July 2019
He's branching out on his own, with just a wearable keyboard for company: Huge Davies talks station piano rules and a Scooby flick letdown.
Tuesday 2nd July 2019
Before his double-pronged return to the Edinburgh Fringe, the cerebral-but-silly Joz Norris wants to blow your mind about butterflies.
Tuesday 25th June 2019
He's Spanish/Welsh and has a thing for intense US rock: Ignacio Lopez takes the ocho-question challenge.
Tuesday 18th June 2019
Planes, trains and outdoor mods: Susan Murray endures a turbulent eight-question experience.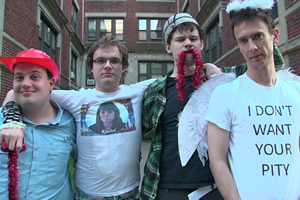 Tuesday 4th June 2019
Making a welcome state visit to the UK, Asperger's Are Us talk supermarket love and bad jellybean decisions.