The Windsors live
The Windsors sitcom to transfer to the stage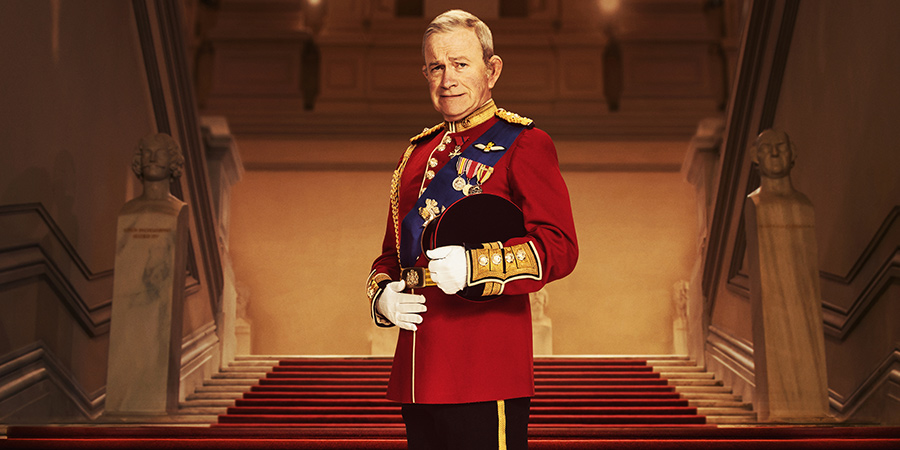 Channel 4 sitcom The Windsors - the spoof royalty-based soap opera format - is to transfer to the stage.
The London-based live show will star Harry Enfield and a number of the other stars from the TV series.
The Windsors: Endgame will open at the Prince of Wales Theatre on 2nd August, where it is set to run until 9th October.
The show has been written by George Jeffrie and Bert Tyler-Moore, who scripted all 20 episodes of the TV series which ran on Channel 4 from 2016 to March 2020. The script was completed before Jeffrie died in September.
Producers Runaway Entertainment say: "Much of the cast of the television series will reprise their roles in the stage production with Harry Enfield playing Prince Charles, so we have the Prince of Wales at the Prince of Wales."
The full casting will be announced nearer opening night. The TV show also starred Haydn Gwynne (Camilla), Hugh Skinner (Wills), Louise Ford (Kate), Morgana Robinson (Pippa), Ellie White (Beatrice), Celeste Dring (Eugenie), Katy Wix (Fergie), Kathryn Drysdale (Meghan), Tom Durant-Pritchard (Harry), Matthew Cottle (Edward), Tim Wallers (Andrew) and Vicki Pepperdine (Anne).
The plot is described as follows: "Like all good soap operas, this is the story of intergenerational conflict, with Wills challenging his father for the crown and Camilla determined to see him off and rule the land with an iron fist. Wills needs Harry and Meghan's help if he's ever going to triumph - but will they come back from California and their authentic life with their rescue chickens? And how will Beatrice and Eugenie ever clear their father, Prince Andrew's name?"
The producers add: "Written by the creators of the TV series, George Jeffrie and Bert Tyler-Moore, directed by Michael Fentiman (Amelie), and featuring songs, sword fights and snogging competitions, this show has everything you need to beat the lockdown blues!"
More information and tickets can be found at thewindsorsendgame.com
Update: Joining Harry Enfield will be:
Crystal Condie (Meghan)
Matthew Cottle (Edward)
Tom Durant-Pritchard (Harry)
Tracy-Ann Oberman (Camilla)
Ciarán Owens (Wills)
Jenny Rainsford (Beatrice)
Kara Tointon (Kate)
Tim Wallers (Andrew)
---
For updates, click the button below.
Share this page