George Jeffrie RIP
Writer George Jeffrie dies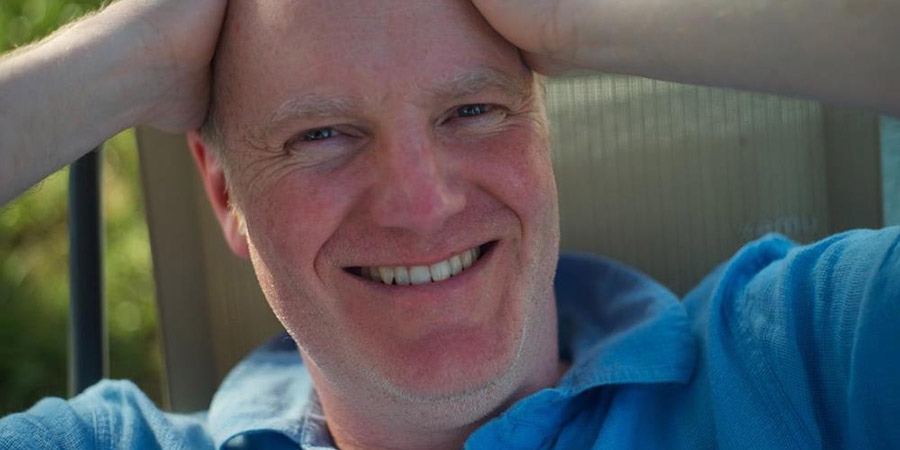 George Jeffrie has died, aged 56.
Best known as a comedy writer with creative partner Bert Tyler-Moore, the pair's credits include writing for Tracey Ullman's Show, Harry & Paul, Big Train, That Mitchell And Webb Look, Smack The Pony, Monkey Dust and more.
Also part of 1990s comedy act Chris & George, Jeffrie died after suffering a sudden heart attack whilst playing tennis on Saturday (19th September). He is survived by his wife, Sally, and 17-year-old daughter, Kate.
Together with Tyler-Moore, Jeffrie also created three television series: Channel 4's Royal Family soap-opera sitcom The Windsors; impressions-based spoof biographical comedy Star Stories; and the 2010 sitcom Pete Versus Life, which starred Rafe Spall.
A joint biography on their agent's website quips: "Bert and George became comedy writers when they realised they could make a career out of their twin hobbies - watching telly and taking the mick."
A third series of The Windsors aired in February and March on Channel 4.
The duo had recently been working together on the revival of Spitting Image, which is due to launch on BritBox on 3rd October.
Their agent said in a statement: "George was a warm, friendly, funny man, enormously well-liked in the TV comedy industry - as the outpouring of grief on social media attests. George died playing tennis with a friend on Saturday afternoon - 5-3 up in the first set - in his local tennis club with the sun shining.
"A funeral service will be held in coming weeks. These Covid-19 times mean numbers are limited, but there will be a huge party to celebrate his life next Summer - and all his friends are invited."
Sanjeev Bhaskar, who worked with George Jeffrie on The Kumars At No. 42, tweeted: "Awfully sad news at losing #GeorgeJeffrie, a lovely, warm darling of a man and of course brilliantly funny. It was always a joy to see him and Bert walk in to The Kumars rehearsal room and to await their joyous contributions #RIP".
Fellow comedy writer Simon Blackwell commented: "George was such a lovely, lovely bloke, and so funny. I worked with him and Bert on The Kumars and it was a joy to go to work. No-one has ever made me laugh so hard. My love and condolences to his family and friends. A horrible loss."
Producer Caroline Norris posted: "George was an absolute joy to work with. He wrote brilliant stuff for me on Tracey Ullman and Armstrong & Miller and was so much fun to have on any team. I adored his work. I am devastated that he's gone. So much love to Bert and to all George's family."
---
Share this page
This story was updated on the mornings of 23rd and 25th September to add more context.