Lee Mack in The Understudy
Lee Mack replaces Stephen Fry in The Understudy
Lee Mack is to take the place of Stephen Fry in the forthcoming theatre show The Understudy
Fry, who previously appeared in the online version, has quit due to commitments in America
He said: "I am very, very sorry to let you down at the last minute"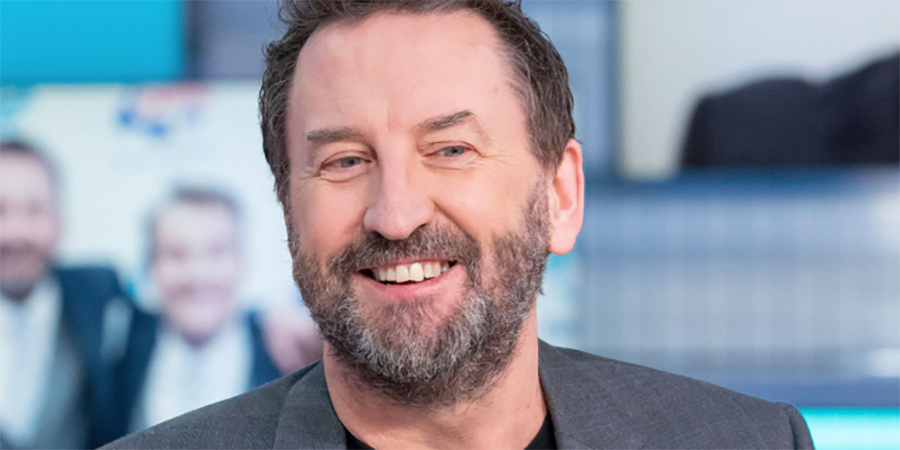 Lee Mack is to take over from Stephen Fry in charity performances of the comic play The Understudy, as Fry has quit the show ahead of its debut stage performance.
Fry explains: "Circumstances have forced me to be in the US from Dec 4th to late January. This means, despite my highest hopes and confident promises, I won't be able to be a part of The Understudy this year, as so fervently hoped. I am very, very sorry to let you down at the last minute."
Not Going Out star Lee Mack will now take over the lead role, playing Stephen McQueen. The central character is an actor operating as an understudy to a film star who is currently appearing in a stage show.
The show's programme explains: "Actor Stephen McQueen has just landed a dream West End role. Well, that's not quite true - what he's going to be is understudying film star (and 12th Sexiest Man in the World) Josh Harper in the brand new show Mad, Bad And Dangerous to Know, but still...
"Whilst he's waiting for his time to shine, he reflects on his career - one that has spanned everything from (non-speaking) Rent Boy 3 in The Bill to his recent starring role as Sammy in the (low-budget) regional tour of Sammy The Squirrel's Seriously Silly Safari.
"With this new job Stephen's stage career may be destined for the dizzying heights, but not everything is going quite as well. Stephen's wife left him two years ago, wondering if he'd ever grow up; his daughter wonders when he'll get an actual job; worst of all, he's starting to fall for the leading man's wife.
"The Understudy is the story of an underdog - a failed husband, a failing father, a failing actor, and the impossible choice he's going to have to make between stealing the show and stealing another man's wife."
Lee Mack previously starred in the 2017 staging of The Miser, his West End debut.
Fry has appeared in various stage shows. Notably, in 1995 he walked out of a run of Cell Mates, causing it to close early. Although he didn't dislose it at the time, it was due to bipolar disorder. His website says: "The experience still haunts him, but the depression has now faded to embarrassment and the anger to forgiveness."
Written by Henry Filloux-Bennett, based on the novel by David Nicholls, The Understudy has previously been presented as an online show (part radio play, part animation), featuring Fry.
The new semi-staged rehearsed reading runs for two nights on 7th and 8th December at London's Palace Theatre, in support of UK theatre. The proceeds from the performance will be shared between several charities including the Theatre Development Trust (SOLT and UK Theatre), Acting for Others and Equity Charitable Trust, helping people in the entertainment business who have been affected by the pandemic.
The new stage readings will also feature Adelayo Adedayo, Mina Anwar, Emily Atack, Lucy Briggs-Owen, Natalie Casey, Jake Ferretti, Sasha Frost, Mathew Horne, Marie Lawrence, James Mcnicholas, Lizzie Muncey and James Norton.
Below is the trailer for the online version of The Understudy:
---
For updates, click the buttons below.
Share this page
Reporting by Angela Lord and British Comedy Guide.