Ruth Jones book tour
Ruth Jones to embark on book tour
Ruth Jones will be embarking on a book tour to celebrate the publication of her novel Us Three
She'll be appearing in London, Cardiff, Manchester and some towns for an interview about her career
The book is out on 14th May, and the 7-date tour runs from 10th May to 19th May 2020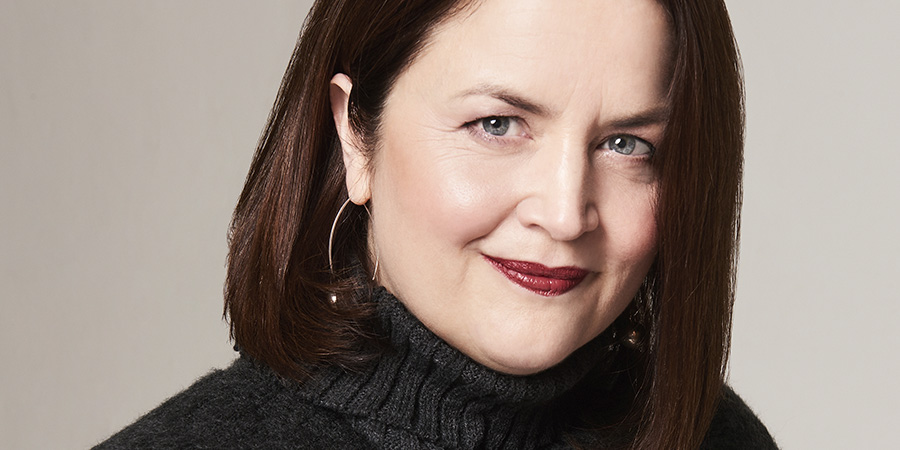 Ruth Jones will be embarking on a book tour to celebrate the publication of her novel Us Three.
The tour will take in an initial 7 dates across England and Wales, beginning at London's Alexandra Palace on 10th May and concluding at Sevenoaks Bookshop on 19th May. A full list of dates are below.
Her publishers say: "Spend the evening in the company of award-winning TV writer, BAFTA-nominated actor and bestselling author Ruth Jones as she heads out on the road to celebrate the publication of her brand-new novel Us Three. Packed with all the heart and empathy that firmly established Ruth as one of the greatest TV writers and performers of her generation, Us Three is a moving and uplifting novel about life's complications, the power of friendship and how it defines us all."
Us Three is due to be released on 14th May 2020. The blurb is as follows: "Meet Lana, Judith and Catrin. Best friends since primary school when they swore an oath on a Curly Wurly wrapper that they would always be there for each other, come what may. After the trip of a lifetime, the three girls are closer than ever. But an unexpected turn of events shakes the foundation of their friendship to its core, leaving their future in doubt - there's simply too much to forgive, let alone forget. An innocent childhood promise they once made now seems impossible to keep..."
Pre-order the book from Amazon
Talking further about the live events planned, the publishers say: "Ruth will be joined live on stage by a special guest interviewer for a far-reaching conversation, touching on the difference between writing for the small screen and a novel; the art of creating unforgettable characters, her inspirations; the many theories on the fishing trip, and beyond."
Jones's debut novel Never Greener has now sold over a quarter of a million copies and was a number 1 Sunday Times best seller.
Over 18 million viewers have now watched the Gavin & Stacey Christmas special. It remains to be seen whether she and James Corden will write a series. In her latest interview, filmed at the Radio Times covers party, she said viewers would have to wait and see.
2020 tour dates
10/05/20: LONDON, Alexandra Palace
11/05/20: CARDIFF, St David's Hall
12/05/20: CRICKHOWELL, Bookish
13/05/20: OSWESTRY, Booka Bookshop
14/05/20: HESWALL, Linghams
15/05/20: MANCHESTER, RNCM
19/05/20: SEVENOAKS, Bookshop
Tickets for the book tour are available at 12pm on Tuesday 3rd March via fane.co.uk
---
For updates, click the button below.
Share this page