Birmingham Talent 2018
Birmingham Comedy Festival Breaking Talent Award 2018 shortlist
The nominations for the Birmingham Comedy Festival's Breaking Talent Award 2018 have been announced
Adam Beardsmore, Phil Carr, Good Kids, Laura Monmoth and Sham Zaman are listed
The final on Friday 5th October 2018 is the opening event for the city's 2018 festival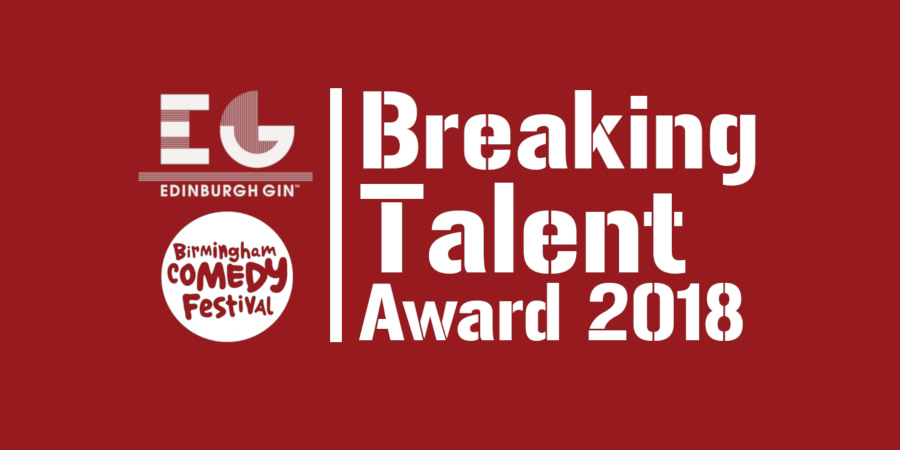 Adam Beardsmore, Phil Carr, Good Kids, Laura Monmoth and Sham Zaman have been nominated for Birmingham Comedy Festival's Breaking Talent Award 2018.
The annual prize aims to recognise and support 'breaking talent' from the West Midlands region. A collaboration between the Birmingham Comedy Festival and The Glee Club, the award show is sponsored by Edinburgh Gin and officially kicks off the city's 10-day festival on Friday 5th October 2018.
Adam Beardsmore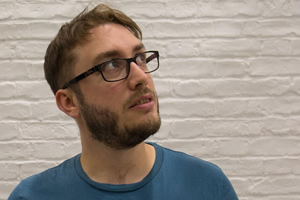 Originally hailing from Staffordshire, Adam Beardsmore now lives and works in Stratford-upon-Avon, Warwickshire. An animation editor by day, he made his stand-up debut in 2017 after a friend signed him up for an open mic night, and has since taken part in the BBC New Comedy Award 2018. Among his inspirations are Ross Noble, Bill Burr, "as well as endless Billy Connolly videos that I watched from far too young an age."
Phil Carr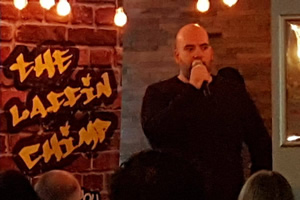 Self-employed marketing consultant Phil Carr also made his stand-up debut in 2017. Stoke born and bred, the Staffordshire stand-up describes his comedy style as simply "short dark jokes."
Good Kids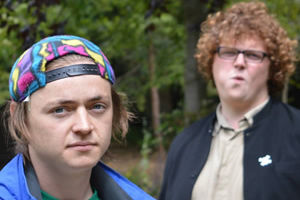 Kieran Ahern and Tom Dowling, aka Good Kids, met in the playground at the age of four. They started writing at university and have performed their songs and sketches across the country. Both teachers, and both based in the south Birmingham suburb of Hall Green, Tom says: "The stories we tell and characters we play are always full of life, and based on the real humour of people we've known growing up."
Laura Monmoth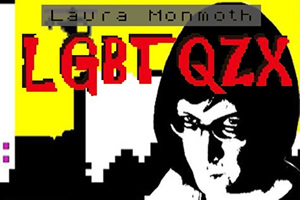 Born in Birmingham and now residing in West Bromwich, Sandwell, Laura Monmoth has been performing for nearly five years. Though initially "influenced by the storytelling of Jasper Carrott and energy of Rowan Atkinson," she's since taken a new direction and her debut show, LGBTQZX, has garnered high praise from several other arts festivals.
Sham Zaman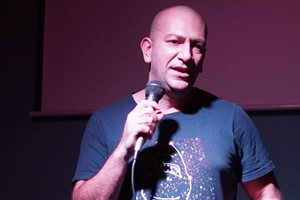 NHS worker Sham Zaman lives in Alum Rock, Birmingham. Two years on from his debut at The Roadhouse, Stirchley, he's gone on to perform at many leading comedy nights and recently participated in the Muslim Kings Of Comedy tour. He describes his stand-up as a "mixture of observational comedy with witty one liners and audience interaction."
---
The five West Midlands acts were nominated by a panel of comedy professionals based on live performances over the last 12 months.
A spokesperson for Birmingham Comedy Festival said: "There's so much incredible talent out there across the West Midlands, making the selection of just five names an extremely difficult job.
"But after much deliberation, we're pleased to see Adam, Phil, Laura, Sham, and Kieran and Tom, shortlisted for the region's biggest comedy prize and look forward to seeing them perform on the festival's opening night.
"These acts are all deserving of attention, and we wish them all the very best of luck. However, there can only be one Breaking Talent winner, so it's going to be a very exciting night - a must-see for fans of live comedy and home-grown talent."
The shortlisted acts have been nominated by James Cook (comedian, comedy course tutor), Adam Jaremko (The Glee's comedy promoter/ booker), Maureen Younger (comedian, MY Comedy), and Josh Pugh (Birmingham Comedy Festival Breaking Talent Award 2015 winner and English Comedian Of The Year 2016). Judges on the night will include The Glee's Operations Director Alistair Cunningham; Free Radio's breakfast co-host, and award-winning comedian, Lovdev Barpaga; BBCWM's Richard Wilford; and Dave Freak, from Birmingham Comedy Festival.
The Birmingham Comedy Festival Breaking Talent Award launched in 2014 in partnership with The Glee Club. It offers the winner not only a trophy (The Mug Of Victory) and title, but also one-to-one sessions with industry professionals, and an opportunity for career advancement. The previous winners are Kai Samra (2017), Harv Hawkins (2016), Josh Pugh (2015) and Andrew McBurney (2014).
The Birmingham Comedy Festival 2018 runs from Friday 5th to Sunday 14th October 2018. Acts include James Acaster, Jimeoin and Robin Ince. Joanna Lumley headlines the festival with her solo show It's All About Me!. bhamcomfest.co.uk
Share this page