Jongleurs closes down
Jongleurs clubs close down with immediate effect
The Jongleurs chain of comedy clubs has gone into administration
With the company unable to pay its bills, its clubs in various cities have closed their doors as of today
The news has left many comedians and audience members wondering if they'll get the money they are owed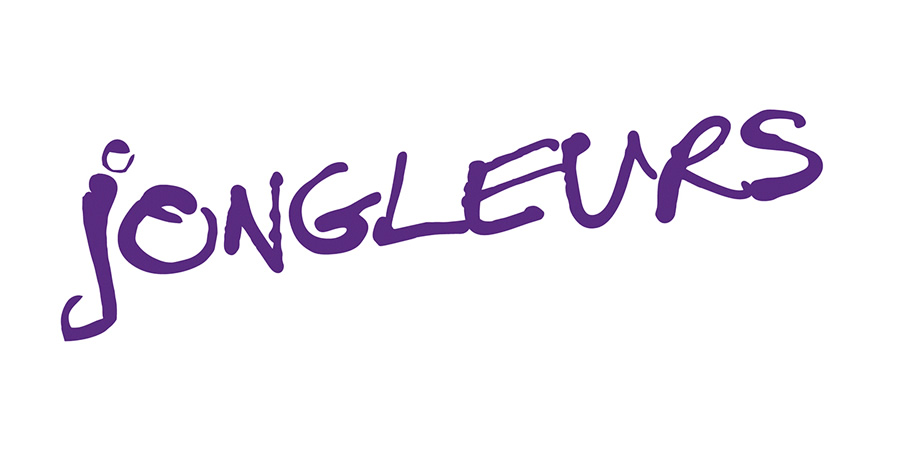 Jongleurs, the live comedy brand behind several venues, has gone into administration. All its clubs have immediately suspended operations resulting in comedians and audience members being owed money.
The brand, which is licensed by Roving Ventures Ltd, had been running clubs in Birmingham, Bristol, Cardiff, Leeds, Nottingham, Portsmouth and Southampton. It also books shows into a number of theatre venues under its 'On The Road' brand.
At the time of writing, the company's website is still online and displaying advertising about booking a Christmas party, however the list of upcoming events has been emptied.
British Comedy Guide understands that the company has closed with many comics still owed thousands of pounds in unpaid fees.
Speaking privately, several comedians have expressed worry that they will now receive no money for the work they've done for the chain - money they were relying on to pay their bills. They also expressed anger that the club's management have continued to book gigs and take ticket pre-bookings in recent weeks, when it was looking increasingly unlikely they'd be able to pay their costs.
Julia Chamberlain and Angie McEvoy, the bookers for the chain, sent an email to various agents at 5pm today to inform them that their company, Roving Ventures, has gone into administration and inform them it is now unlikely the company will be able to pay them what it owes.
Below - unedited - is a copy of the letter in full.
Dear Comedians and Agents,

We regret that we have been asked to let you know that as of Tuesday 17 October, 2017 Roving Ventures ltd (licensee of Jongleurs Comedy) is to suspend operations.

This means that Roving Ventures will not been running any shows and Jongleurs Club shows and Jongleurs on the Road shows are cancelled for the immediate future. If you have any bookings for the rest of 2017, and a couple of people have dates in 2018, we're really sorry but these won't be happening.

Every possible effort has been made to keep the company viable, including cash injections of over £200,000 from the director and shareholders since late 2014. Unfortunately there are now no more funds available to inject into the company. We understand that there are going to be some very upset people, many of whom have worked with us for the past 20 odd years. This is not a decision we have had any choice over and we are extremely disappointed tp be bringing you this news.

We know you will be angry, upset and you will have questions; Angie and I have asked for clarification on payments for gigs already performed to date.

In a couple of weeks or less an administrator will be appointed and he or she will deal with legal and financial matters, you will be contacted by the administrator in due course. In the meantime our registered office (not trading office) address is Roving Ventures ltd, c/o Sears Morgan, Elm Park House, Elm Park Court, Pinner, Middx, HA5 3NN.

We're all aware that the live comedy industry has suffered a long period of uncertainty. The management and staff at Roving Ventures ltd have tried their utmost to attract investment to ensure the future running of the company and the shows, but no arrangement has been achieved. Angie and I are devastated and shattered by this news. We know it has been difficult being an act for us recently and we thank you for the patience and courtesy you've show us so far. We are no longer employed by the company but for a short while at least we'll be a point of contact for you, whilst matters unfold around us.
Australian comedian Ray Badran, writing on Twitter, said: "When I moved to London I was warned not to do Jongleurs comedy clubs. Should have listened. They didn't pay me all year and now owe me £1,720. Too often are comedians made to pay the costs of a shitty business just because the owners can get away with not paying them immediately. Also, their gigs were fucking horrible too. Really fucking horrible. Like the worst I've ever done. Fuck Jongleurs. Glad to see them go."
Referencing how Jounglers gigs made up a large percentage of the diary of some comics, Ignacio Lopez commented: "#RIPJongleurs This might spell the end of my livelihood."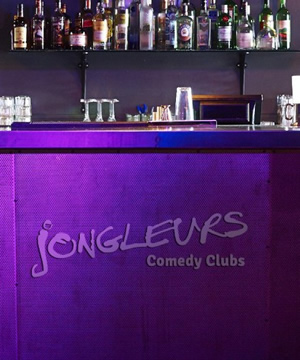 However, it is not just comedians who may be left out of pocket by this news. There is currently a question mark over whether audiences will get their money back for pre-booked tickets.
A plumber who had just paid for his work Christmas party at one of the chain's venues posted: "My Christmas party cancelled already! Booked 3 days ago too. £30 spunked #bankrupt #administration #jongleurs"
Jongleurs has been struggling for a number of years, but was once a well-respected and profitable chain. Maria Kempinska opened the first Jongleurs club in 1983 in Battersea, and the empire grew from there, spawning a number of television series. In 2000, Regent Inns - the owners of Walkabout pubs - bought the chain in a deal reportedly worth £7m.
However, with the focus of the clubs shifting to encouraging stag and hen do bookings and a drive to increase bar sales, Jongleurs' reputation as a comedy venue nosedived. Regent Inns went into prepacked administration in 2009. A management buyout saw some of the clubs continue, now operated by Intertain UK, under the new name 'Highlight'.
Meanwhile Kempinska and her business partner John Davy reacquired the name and set about building a new chain of venues. They initially formed a partnership with Luminar nightclubs, who in turn went into administration in 2011. Since then, Roving Ventures have operated the chain, licensing the Jongleurs name and brand from Kempinska and Davy.
Comedian Bethany Black commented on Twitter tonight: "When I started out Jongleurs was what you aimed for. It's such a shame the brand was mismanaged so badly. A shame so many are still owed."
Further details about the future of the brand is expected to be revealed when administrators formally take over the business.
Share this page