Young Frankenstein cast
Ross Noble and Lesley Joseph to star in Young Frankenstein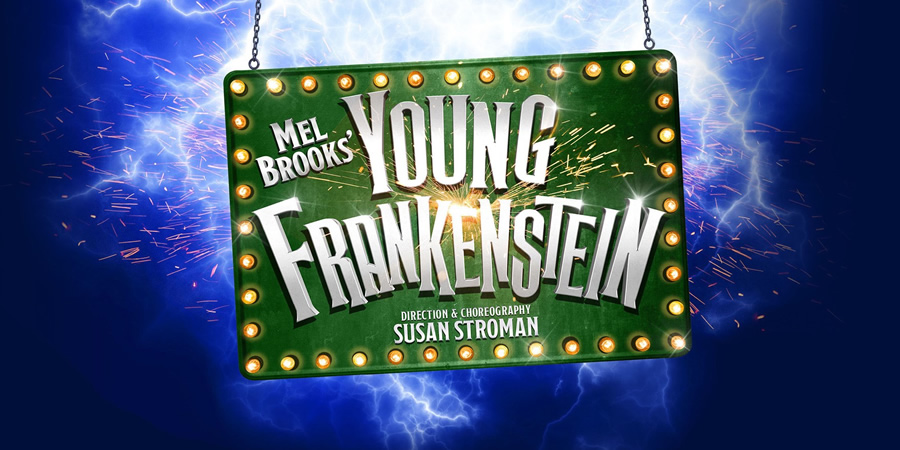 The casting has been announced for the new musical stage adaptation of Mel Brooks comedy Young Frankenstein.
Stand-up comedian Ross Noble will take on the role of hunchbacked servant Igor, with Birds Of A Feather star Lesley Joseph as housekeeper Frau Blucher. Meanwhile West End musical regular Hadley Fraser (Les Misérables) will play Dr Frederik Frankenstein, the grandson of the infamous Dr Victor Frankenstein.
---
July 2017 update - video of the cast at the photoshoot
---
This new version, based on the Oscar-nominated smash hit movie released in 1974, is being overseen by Brooks and Thomas Meehan, with the multi award-winning Susan Stroman as director and choreographer.

A re-imagining of the Mary Shelley classic, Young Frankenstein sees esteemed New York brain surgeon Frederik Frankenstein inherit a castle and laboratory in Transylvania from his deranged grandfather. He now faces a dilemma - does he continue to run from his family's tortured past or stay in Transylvania to carry on his grandfather's mad experiments reanimating the dead and, in the process, try and form a relationship with sexy lab assistant Inga.

The cast list also features Dianne Pilkington (Wicked) as Elizabeth and Summer Strallen (The Sound Of Music) as Inga.

Young Frankenstein will open at the Newcastle Theatre Royal on the 26th August (Tickets), before moving to London's Garrick Theatre, with previews there from the 28th September (Tickets).

This will be the second time Noble has worked with Brooks. He previously appeared in the 2015 touring production of Brooks' hit The Producers. Posting on social media, Ross Noble said today: "Working with Mel Brooks is as big a treat any comedy fan could ask for." He added: "He is 90 but has the energy of a teenager a true legend."
Mel Brooks has reworked young Frankenstein from broadway. He is 90 but has the energy of a teenager a true legend. pic.twitter.com/x849XISfgz-- Ross Noble (@realrossnoble) April 21, 2017
Share this page