Will Hartley
What is it about three-people comedy troupes? Duos were big in the '70s, '80s and '90s, and perhaps four members will be the next big thing in whatever comedy scene survives the post-apocalyptic wasteland a lot of us predict the next decade to be, as funny people band together for warmth. But over the last ten years or so our live comedy stages have been awash with fine trios, one of which is/was Clever Peter.
This week's FGWG correspondent is Will Hartley from that outfit, who are/were beloved by the critics, won at least one award had their own Radio 4 series. Of course, as The League Of Gentlemen proved over Christmas, you can never really tell if a comedy team are defunct or just resting, but what is for sure is that Will has gone his own way. He's popped up in some high-profile TV comedy - Tracey Breaks The News, Cardinal Burns - and is now popping up on stage.
"I'm performing a one-man comedy western show - GUN - which I've written," he says. "It's premiering at the Waterloo East Theatre as part of the VAULT Festival. It's ambitious, and I'm very excited about it. My plan is to take it on to Brighton and Edinburgh Fringe, then probably tour and make millions from it. I think that's how comedy works, right?"
Right! Well, some comics just do a couple of big gigs at the same place and don't bother with the tricky traveling-around business... but we digress. Will has clearly travelled a fair bit, so let's lead him back to 'the road.'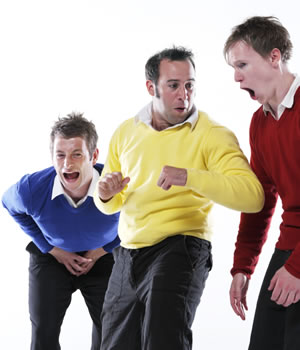 First gig?
What do I recall? Almost nothing. It was a decade ago, with Clever Peter, at the Et Cetera pub. I played a man we called Fucked Everything Guy, who just spouted a list of things he'd fucked. Great stuff, everyone loves a bit of blue.
Favourite show, ever?
Ooh, there've been a few. When we went down a storm in an Essex cricket club, once. Also I have fond memories of performing a draft of Clever Peter's radio show in some woods in Eastleigh. But probably the best was recording our Radio 4 show. It was great, went down well, we'd worked hard on it, and we didn't have to learn it. It's just reading, isn't it?
Worst gig?
Oh god. I remember two.
When we went to Buxton in our first year, we stupidly flyered the Opera House. We had a fairly full audience of very, very old people. We started the show with two fairly quaint, old English explorers, and had never heard as many laughs.
Then we moved onto darker territory with a man losing his virginity to a gorilla rape. The rest of the show was played to silence. At the end, an old man muttered 'disgusting' as he walked out. We won an award for best new writing at that festival though.
In our second year, we'd done two great sell-out shows. On our third show, again sold out, no one laughed. At all. I went into the wings and heard a man in the front row say 'I don't know what all the fuss is about. They're shit'. No laughs for the whole show. Still don't know what we did wrong.
The weirdest live experience?
So many. Just odd little venues all over the country. We used to go on writing retreats too, and ended up in strange places, like dairy farms, barges, and northern cafes that sold golliwogs.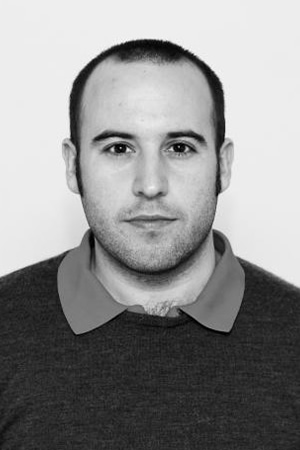 Who's the most disagreeable person you've come across in the business?
Er... tough one. Most people are fine when you get to know them. I don't really like middle men or producers generally - they tend to be just in the way of someone creating something, and the audience.
PR companies have a lot to answer for too, pretending they know how to get press into a show, charging a fortune, and failing, suffering no consequences for it with a 'sorry, there's only so much we can do'. Grow up, that's your job. Do it properly.
To me, it's more a philosophy of working the right way. I'm very much a believer in the 'be nice to people on the way up because you'll meet them on the way down' type model. Not sure whether I'm on my way up, or down. Somewhere in the middle maybe.
Is there one routine/gag you loved, that audiences inexplicably didn't?
Nah, everything we did was gold...
To be honest, if the audience didn't laugh, we tended to cut it. After all, in my opinion, if people don't laugh, it's not funny.
So, what's best, sketch group or solo? Or both?
Both I reckon. I love the pace and the sheer number of ideas in sketch. I like the identity and space to breathe in a solo show. I think both have their freedoms and limitations *looks about, finds a fence, sits on it.*
The most memorable review, heckle or post-gig reaction?
Once we had a really drunk hen do interrupt our sketches and one of the group came out of character and called them the c-word. We lost the room...
How do you feel about where your career is at, right now?
I'm a pretty optimistic guy.
There's a popular sentiment that you have to have a big agent, have a big online profile, be a megastar, get into the Oscars or something. But that's one percent of the industry. 99 percent of the industry is the people creating stuff they love, and the audience. A lot of people get in the way of that.
Last year, I left my agent and came off social media, and I had my busiest, most varied, most productive and fun year yet. Telly work, radio stuff, writing projects, fringe shows, theatre tours, voice overs... it was great. And it was because I was just doing my thing, my way.
I feel like there's a lot of short-termism around, but I want to be creating, doing what I want, and working with people I like till the day I die. So far, I've been doing that. And to me, that's success.