Sofie Hagen
We've invasively explored many comedians' back-stories over the last two years in this slot, so let's take a moment in this special extended edition to wander back through the history of yours truly, FGWG's shady questionmaster, as it's kinda relevant to the fine gig we're plugging.
One of the formative experiences that forged my nascent need to write about live comedy was seeing the first ever Comic Relief live show, on TV in the late 1980s, the one where Rowan Atkinson duetted with Kate Bush and Vyvian from The Young Ones hollered a memorable line ("I am using Neil as a contraceptive!") that I probably didn't even understand at the time. Still: hooked. Your correspondent eventually started covering comedy in Brighton, first interviewing Rob Rouse and Michael Smiley after a short-lived new night, for the student paper; then Peter Kay for a local listings mag. Again: hooked.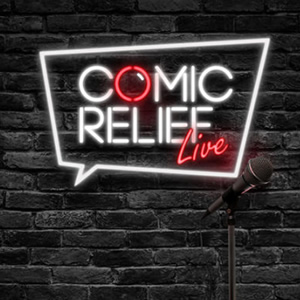 What's the point of this random rambling, you may wonder? Well, this week we'd like to draw your attention to a corking Comic Relief show in Brighton - see, it all comes together - at the Komedia on Wednesday 30th, as part of the Brighton Fringe.
Comic Relief is still doing splendid work at home and abroad, 30-something years on, and this line-up is cracking too. It features the nation's sweetheart Joel Dommett, rising stars Catherine Bohart and Lauren Pattison, and a trio of award-winners: Sofie Hagen, Angela Barnes and Brennan Reece. And it's the increasingly excellent Scandinavian in our time-traveling hotseat this week.
Hagen is Denmark's finest comedy export here since Nicklas Bendtner (niche football joke), a fabulous, fearless storyteller who won Best Newcomer at the 2015 Edinburgh Fringe, and has been up to all sorts of interesting business since then, from issue-tackling podcasts to an in-the-works book. And now Comic Relief, too.
"I'm performing alongside some pretty amazing people," says Hagen, "comics that I started out with and have performed alongside over the years, but also people like Joel Dommett who were famous when I first moved to the UK. I can't wait - it's also really nice to be doing a gig for such a good cause."
Aftalt, as they say in Copenhagen. In fact, let's head back there now.
First gig?
It was a Danish open mic night in Copenhagen on June 22nd 2010. I had already been involved in the comedy circuit - I bought a fancy camera and pretended to be a photographer so I could be at all the comedy shows. The comedians already knew me as an annoying, clingy groupie. I went into the dressing room, but they didn't know I was going to perform so they were just like "Ugh - she's here again."
But I walked in with so much pride and so much entitlement - then I tripped over a wire on the floor, fell and grabbed a comedian who was walking in front of me and pulled her down with me! The comedians didn't even flinch! I went on stage and I had planned word for word what I was going to say, but I just looked down and shouted out "I'm bleeding" and I showed them my knee that was bleeding.
They were just looking at me like "Oh, is this funny?", I had so much adrenaline I can't really remember much of it - I think the show went well. I was whispering the whole thing about ten miles from mic and the audience would sort of laugh when I stopped talking because I think that's what they thought they had to do. Then I didn't really look back.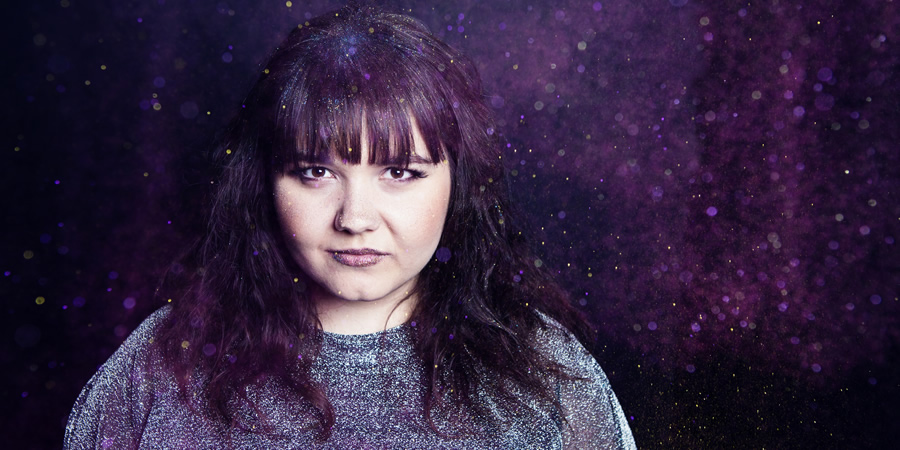 Favourite show, ever?
I did a gig in Johannesburg in South Africa and on the day I arrived, I think Cape Town had just legalised marijuana. We arrived at this comedy festival and everyone was a bit angry that they weren't in Cape Town so the audience was difficult and everyone had hard gigs - apart from the South African comedians who were killing it!
I was really nervous about going on stage, but there was a South African comedian there called Celeste Ntuli - she was really cool - like this powerhouse, of a strong, brass, super funny woman who could see I was nervous and she just grabbed me and said, "You go out there and you fuck them, you fuck them like they're your ex-boyfriend you are seeing for the first time in two years and you just did loads of yoga!" I was like ''I'm not sure I can do that but I'll give it a shot".
It was one of my favourite gigs, for some reason they liked me. That was my favourite country to gig in because there was something about the way comedians would do regular jokes then suddenly they would go into a bit about systematic racism they would encounter every day for decades and centuries, and then they would do a bit about Nelson Mandela and they would shy over the audience and then they would go back into a joke. It was a wonderful trip actually.
Worst gig?
I was once booked to do a corporate gig in the middle of nowhere. When I arrived, the guy who booked the gig came up to me and said, "I'm so glad you're here. So far it's been really great. They've not really responded to the comedy and actually they have been chanting 'MAKE THE COMEDY STOP' for five minutes, but I don't want to take this opportunity away from you, so I still think you should do 20 minutes before the headliner."
When I saw the set-up, the stage was approximately 50 feet away from where all the people were sitting. Everyone was eating at these round tables. The booker had hoped that people would just get up and stand by the stage, but no one was.
I had to do twenty minutes of jokes to an empty floor to the sound of four hundred people chatting in the distance with the faint sound of one drunken table shouting 'Please make the comedy stop'.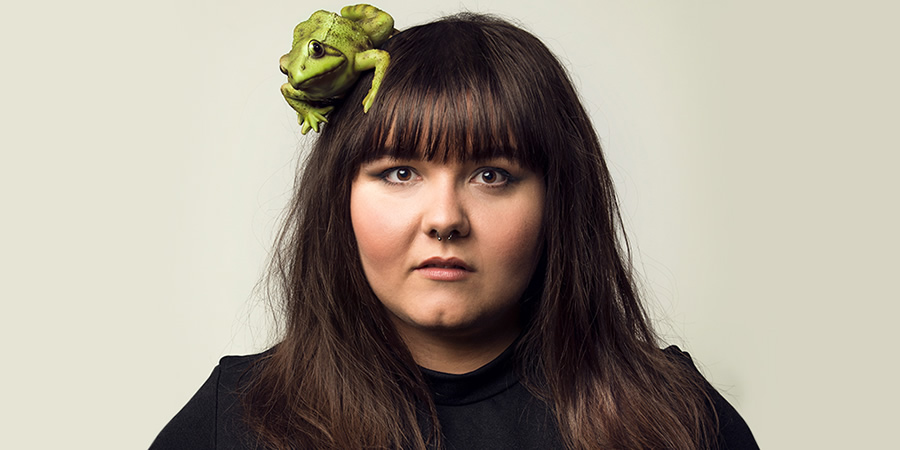 The weirdest live experience?
I did a gig in a restaurant in Clapham a few years ago - it was the weirdest restaurant you would ever find - it was in a strange tunnel run by a guy who loves comedy. He would make these group meals - it would be a group of women over 40/50 years old who would meet up at a restaurant and get a five-course meal. And that was it, that was what they signed up to, the five-course meal in this weird tunnel restaurant.
They would come in and sit down, they would have one or two meals and then he would put on James Brown and start dancing - without any comments or explanation, he would start dancing and doing the splits - he could dance really well, but these women had never asked for that. Everyone would just sit there and feel awkward. Then he goes 'Please welcome this comedian to the stage...' and a comedian would come out of the toilet - which was our dressing room - with this hand-held microphone and would start telling jokes. No one had asked for dance or comedy. We would then do five minutes of comedy each and then we all just walked out.
One time he booked a man who did belly dancing with snakes around his neck and this comedian arrived and was like 'what is this?! I was promised I was going to be at a gig in a gay nightclub' and we were like 'yeah that's not it' and he had to walk out to this man with these snakes and the women were screaming, like running out of the restaurant because they didn't like the snakes. And this guy is like 'yeah this is exactly what I wanted - a weird restaurant where I could do a dance and comedy and have a snake and scare old women' - it was so weird!
What's your best insider travel tip, for gigging comics?
If you're a female comic or in anyway not a physically strong person, make sure you ask a few other female comics before you agree to a gig where you have to spend the night at the promoter's house, because there are some gigs where you'll be offered to stay at the promoter's house.
I remember going to a gig like that and I saw some other comics, they weren't doing the gig, they were just hanging out. And they asked me where I was staying and I said I was staying at the promoters and they were like 'Eh - no you're not', and pulled me out the gig and back to theirs. And yeah that's not a thing.
So make sure you know the story behind the people booking the gigs you do.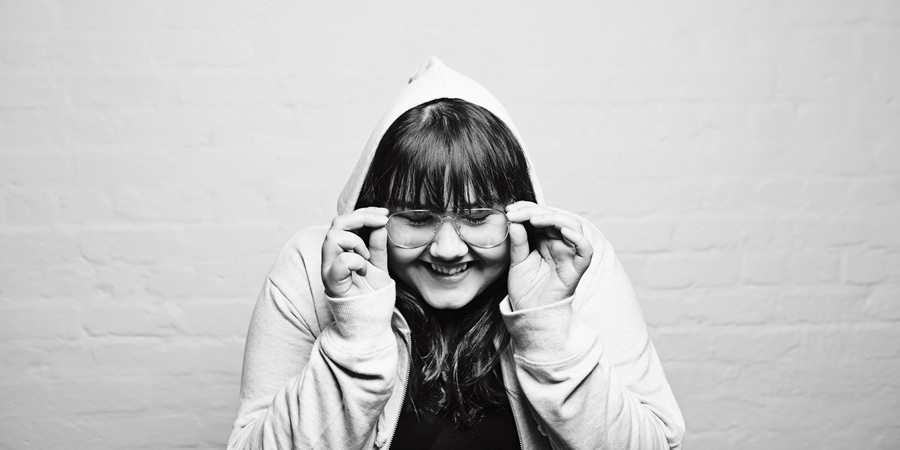 Is there one routine you loved, that audiences inexplicably didn't?
Yes - there was one that I had to stop doing. I had just been in hospital for a few weeks, I was sick so I had lost lots of weight so I would open the show like "I recently lost a lot of weight" and the audience would always cheer, and then I just started screaming at them "it's because I was sick, it's because I was sick. What are you saying about how I looked before?" and I thought it was hilarious but they didn't like it. It never worked, I can tell it's really subjective but I thought it was really funny.
The most memorable review, heckle or post-gig reaction?
Ha - oh god, I think my most memorable review was about three years ago and it still puzzles me. It said a bunch of stuff about the show and then a negative thing which said - "however the show was exclusively verbal". I was like, wait I don't know what that means, what did you expect? The hands? Some dancing?
How do you feel about where your career is at, right now?
I feel really good I think. The past couple of years, well two years ago, I started following my gut more than professional advice. Because I said yes to a bunch of things I didn't want to do and I wouldn't do well at those things because I didn't like doing it.
And then I realised that every time I had a bad experience it was because I didn't follow my gut feeling so I decided to try and just defy all good advice and do what I want to do. It ended up being really nice. I'm writing a book, I'm already planning a new show for next year, I'm going on tour again, I have a podcast that is my tiny baby that I love - so I'm in a really good place.