Nina Conti
Almost single-handedly keeping ventriloquism cool, Nina Conti is taking that busy hand out on tour next month, with a high-concept affair. It's called The Dating Show - all Cilla, no filla, or something like that.
"When I get two strangers up on stage they tend to naturally find each other in some way, so I've decided to embrace that and create a dating show," Conti tells us. "But I'm much more committed to things being funny than I am to actual matchmaking."
It's not Love Island, thank the lord. Here, anything goes.
"I want to bring about enjoyable and surprising encounters, I'd rather voice a date between a young gay man and a grandma than find two heteros on the horn to make phwoar at each other. That could be tiring. So when I say dating, I take the term very broadly."
Meanwhile, continuing the theme, Conti has also started a podcast with Pajama Man Shenoah Allen, Richard and Greta, in which two unqualified 'experts' give relationship advice. Comedians make good Love Gurus, it turns out.
"Yes, in doing Richard and Greta with Shenoah we keep finding that being celebratory of all things creates more laughter than the comedy of a roast. Mind you, if you celebrate something being wonderful when it clearly isn't, maybe that's a roast in disguise. A slow roast that doesn't scald. Gorgeous."
But was her career a slow-burner too? Let's find out.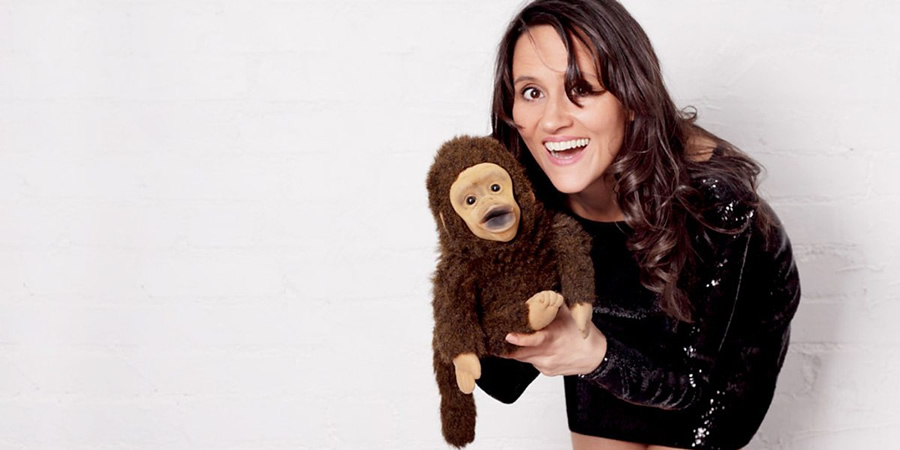 First gig?
I think we're talking 2001; fitting for a monkey theme. Balham Banana on a Tuesday night, the new act competition. I'd picked up Arthur Smith in a Soho bar a few weeks before and he encouraged me. The monkey humping the pint glass bit was good he said, do that. I was the only girl, I remember a lot of jeans and white t-shirts and self-deprecating wank jokes.
I had come straight from the RSC where audiences stayed in their seats, but here people were milling about ordering pints once the show had begun and all I had was a stuffed monkey in my handbag as a weapon against heckles. I thought I might faint or be sick. I remember an uncomfortable shifting in the crowd when I first brought him out, and feeling the need to slag myself off before anyone else could.
Monkey quickly said how he hated ventriloquism and called me a slut and ha-ha we were off on a winning streak and won the night. I acted like a virgin but he let people think I was a whore, humping an empty pint glass whilst I laughed it off like an affable zoo hand. I'm not sure that anyone, least of all me, was aware at the time of the gender politics of survival that underpinned the whole thing, I was just thrilled it went so well.
Worst gig?
I did a double bill drive-in gig during lockdown for Mark Watson when I wasn't exactly 'gig fit'. The first show was possibly the loneliest I've ever felt. Like a deluded woman selling herself in a daylight carpark. I hadn't accounted for the fact that my voice wouldn't be amplified at all, because the sound from the mic fed directly to a radio wavelength for the cars to tune in to.
So regardless of the lack of human faces I felt severely underpowered vocally, and monkey sounded reedy as I looked him in the marbles beggingly for emotional support. Something about holding a fluffy toy akin to a teddy can make you feel like a right twat when things aren't going right.
I felt like a new act again after twenty years in the business and burnt through forty minutes' worth of material in ten trembly minutes to the stock-still bonnets.
Favourite show, ever?
The second car show that night. I realised I could address the cars individually by their number plates. I'd just seen a school production of Blithe Spirit where Madame Arcati holds a seance where the dead answer questions with one knock for yes, and two for no. So I employed this technique with the cars and their honks.
The timing of the one or two honk answers was hilarious and the sudden humanity it brought out of the cars. Night had also fallen so they could flash their headlights in place of laughter. I felt I'd deciphered a new language, communicating with an alien life-force. It was like a filmic breakthrough moment in Contact or Arrival.
And with the emotional relief after the first show, and human contact finding a way through the barriers, it felt pretty euphoric.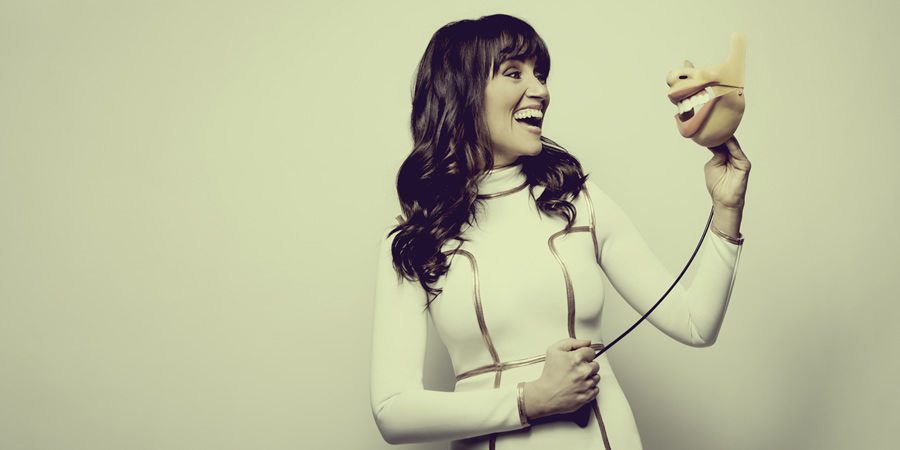 Which one person influenced your comedy life most significantly?
I'm reluctant to award one person this thanks, but the obvious answer is Ken Campbell. He pushed me beyond my good girl limits. He's such a behind the scenes hero of alternative comedy.
Having been the black sheep of John Cleese's year at Rada he created deliberately anti-mainstream anti-lucrative art committed fully to almost unachievable projects. He goaded me to try ventriloquism even though I thought it was the most unfunny thing I'd ever seen. It felt like he'd handed me the right kind of pen, which unlocked a suppressed voice.
And who's the most disagreeable character you've ever played/puppeteered?
I got my dad made into a knee-high latex doppelgänger and found the whole enterprise very upsetting and frustrating. I couldn't reproduce the gravitas of his real voice and he had a stiff mouth that gave my hand cramp.
I wanted to make it outlandish and irreverent but had too much daughterly guilt to do anything too mocking. I think it was a bit too much of a narcissistic arty farty notion in the first place. I'd have more fun arsing about with a sock puppet.
Is there one gag/idea/dummy you loved, that audiences inexplicably didn't?
I wouldn't say it was inexplicable that audiences didn't always go for my act as a South African lady with a talking penis. I had a fake arm inside my jacket sleeve whilst my real one was tunnelling out through my flies to wreak havoc till I beat it down and it came silly string. Not for everyone.
How were your lockdowns, generally and creatively?
It took me a while to start making online content and embrace Zoom because I had spent the past five years devoted to developing my skills with audience interaction. I couldn't invite people up on stage and put ventmasks on them on Zoom. My lip movement was unduly scrutinised in onscreen close up so I had to brush up my skills! And with a face-mask on anyone can be a ventriloquist.
I'm ultimately grateful to have been forced to adapt and I learnt to love Zoom; seeing in people's living rooms and meeting their cats and houseplants. And I'm grateful that my podcast and new stage act Richard and Greta was born of lockdown, the monotony of being housebound forced Shenoah and I to find escape in those characters and now they're here to stay.
And all of it makes me so excited to be returning to live audience collaboration with this new show and being able to create one night only, under-one-roof experiences again.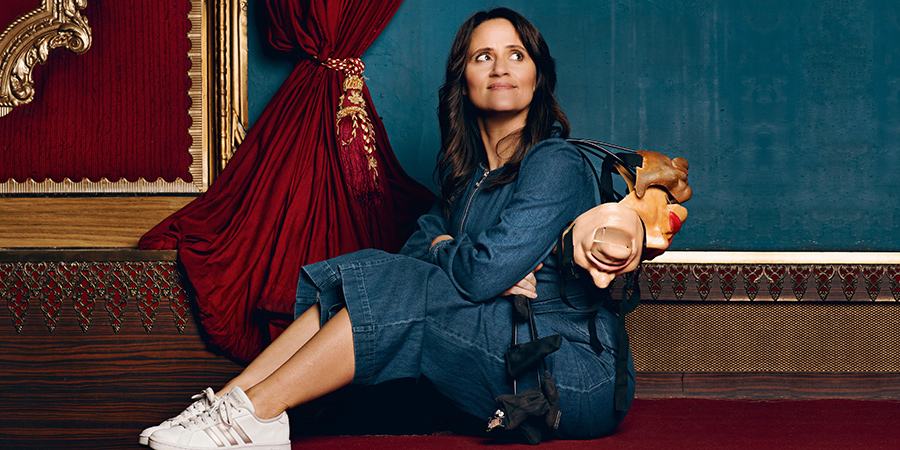 Any reviews, heckles or post-gig reactions stick in the mind?
Belfast Uni 2002 'get your tits out!', I took it as a compliment at the time. Monkey sided with the heckler. Then there was a baying from the audience. I thought I was gonna have to actually do it. I'm glad something stopped me. Even if it was just the difficulty of having to take off my bra with my one remaining free hand.
Part of me was maybe inviting that kind of heckle when I think about how I presented at the time. And surviving it was the skill I was subconsciously cultivating.
How do you feel about where your career is at, right now?
I'm excited about it now. I'm at the work in progress phase of this show which is always interesting. Learning to make up songs and make the people improvise songs through the vent masks coz I give less of a shit whether people think I can sing well or not.
The more I lose self-consciousness the more fun my comedy becomes, and I didn't quite have that in my youth. You know who you are more in your forties. Or in my case who 'we' are. Truthfully I don't know where I end or where monkey begins, but the interesting part is the grey area in between which feels like an ever-growing smog I'm happy to be lost in.