Lew Fitz
Manchester! Miami! No, today's guest is not the former Man United midfielder and now Inter Miami owner David Beckham, but they've at least one thing in common. Lew Fitz also made the big flight to Florida, where both began new careers: Becks running a football club, and Fitz being funny in a comedy club, as we'll find out below.
Now, though, Lew is back in Britain and launching another career milestone, in WIP fashion at the Camden Fringe, soon.
"Soft Lad is the title of my debut hour," he says, "which is about how and why I ran away from home and why I took a decade to return. And trains."
He's clearly on the right track now: last year Lew won the Amused Moose New Comedian award, and currently hosts The Culture Vacuums podcast, which involves quizzing a comedy guest "about what they've been consuming," he explains. "We also uncover their all-time secret cultural obsessions - a YouTube clip they keep coming back to? A cycling route? Looking on Right Move even though you have no plans to move?"
There are worse ways to waste your time. But now let's move across the Atlantic, to the Sunshine State, and a less than salubrious saloon.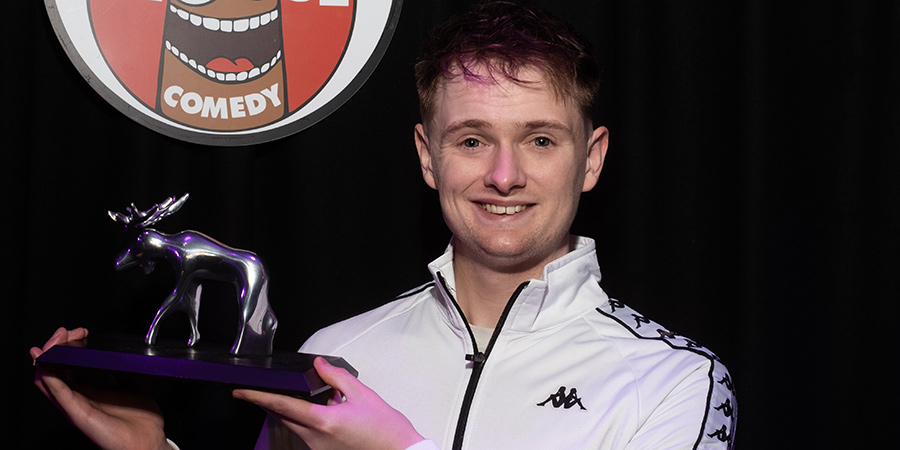 First gig?
My first gig was unusual to say the least, it was a biker bar on the outskirts of Gainesville, Florida in 2013. I got a scholarship which meant I was able to go to the States for university. The gig itself was a rock music open-mic in the middle of nowhere at a bar called the Whistlin' Dixie Saloon. There were about three people watching, two of which were my friends.
Like anything for the first time, it was over before I knew it and I was well and truly hooked - soon after I graduated my second gig was in Miami, following [US comic] Myq Kaplan in Boca Raton to an open mic at an Irish Pub I used to go to every week. I went on to gig in Miami for three years until I'd had enough of the sunshine, my green card got rejected so I moved to London in 2016.
Funnily enough I have it now but love living in London!
Favourite show, ever?
My BBC Newcomer heat at The Comedy Store in Manchester, I was double-nervous because it was the first time I was performing in front of 'my people' so to speak so wasn't sure how they would take me. I'd like to think they were onside quickly which was a relief, and thereafter it was just a joy to be on stage. The first time feeling a wave of laughter coming at you is pretty special - something I want to do more!
Worst gig?
Jesus, I'll give you top three:
(1) Art Gallery Opening, Outdoor gig in Wynwood - the arts district in Miami right below the flight path for Miami International Airport, I also remember there being a jazz band so I had the bright idea to have them play during my set just to see what would happen, why not, couldn't get any worse right?
(2) Brighton, won't name the gig, I had a pissed hen party come on stage and try and grope my man-zone mid-set.
(3) Edinburgh 2016, I was up for the first time at the festival, doing spots, found myself taking over a mixed bill everyday; one day I had the actor Sean Astin [from Lord Of The Rings] stop me after a show and give me some really lovely words of encouragement and then the next day was me performing to a poor bewildered Chinese lady who had a red balloon and sat on the front row.
The worst part is that the balloon was deflating throughout my set and when I'd finished it was almost on the floor. Least she stayed and put a quid in the bucket!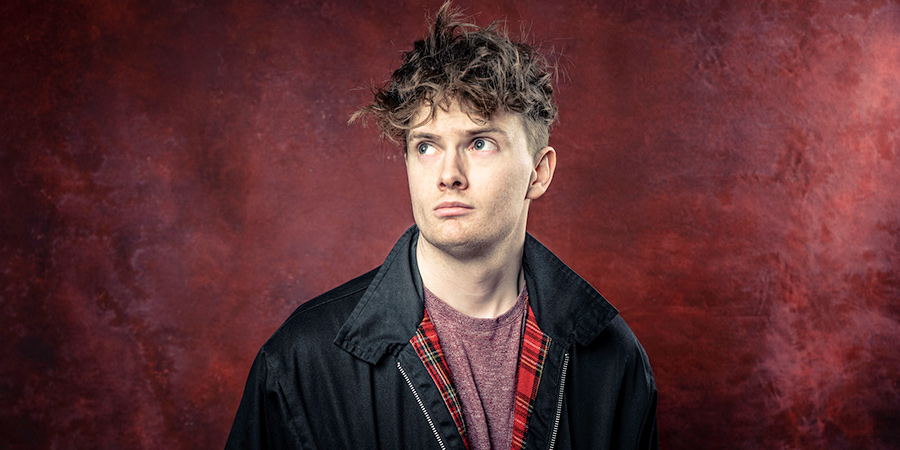 Which one person influenced your comedy life most significantly?
I think my comedy, writing and style have changed dramatically over the years. As such, the people that influence me has changed as well. As a kid Billy Connolly and Peter Kay were my idols - then when I was in the States it changed to American comedy: Maria Bamford, Rory Scovel, Todd Barry, even TV, films, culture. I sort of shunned anything British. Now I watch far less comedy because I'm so busy trying to work on my own.
What James Acaster has done is truly remarkable, the ability to create and not be hindered by the process, not to be dissuaded from what others might think and his long-term mind-set are something that really appeal to me.
And who's the most disagreeable person you've come across in the business?
Too early in my career to have enemies I think.
Is there one routine/gag you loved, that audiences inexplicably didn't?
YES! One of my friends, Mo Omar, and I met on the open-mic circuit in London over three years ago now and every week we'd go to an open-mic in the basement of a pizza restaurant - without fail, he adores this bit but I never had much faith in it. It went something like:
"Automatic car windows changed the game for drive-by shootings, what would you do before? *WIND THE WINDOW DOWN*
'Oh no we've missed them, we're not good at this, we should spend less money on jewels, more money on tech guys - we need tech as a gang'."
Something like that.
God I need a lie down.
How have your lockdowns been, generally and creatively?
I've never been more focused. I truly mean that.
The forced pause has allowed me to stop and start thinking more long-term about projects and shift mindsets from gig to gig to gig if that makes sense. I'm writing daily, in a healthy place mentally and using my time more wisely on stage ensuring that I'm working towards a goal. Frankly I'm a little tired of being a mushroom growing in the shadows, I'm ready to bloom, Si!
Generally I think it's given me the perspective to look at comedy as an actual job and treat it as such, which I think is the positive to take out of it all.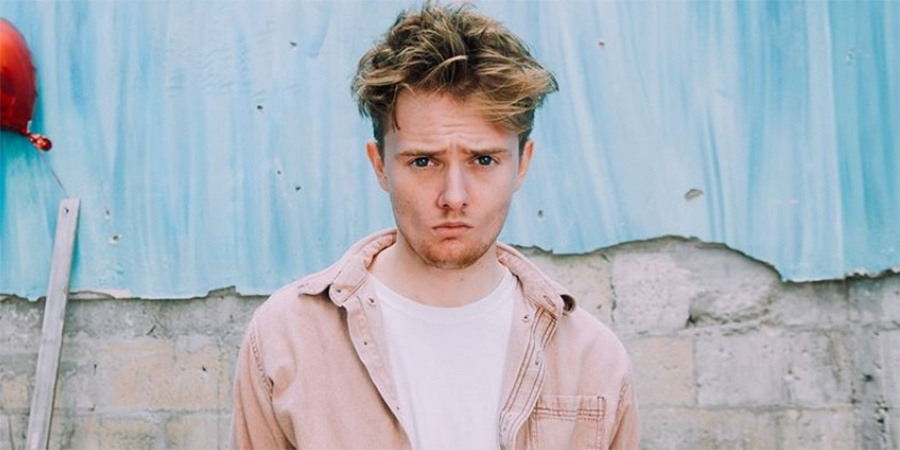 Any reviews, heckles or post-gig reactions stick in the mind?
Getting a pep-talk from Samwise Gamgee has got to be up there, I mean he led Frodo to Mordor, he didn't need to talk to a 24 year-old comedian from Manchester about fishing but he did and I'm grateful.
I believe he said something along the lines of, 'you've got something, you've got a great homogenous look and I think you're gonna be BIG man, keep going'. Pretty surreal.
Better than, 'what the f**k was that?' Which is what I got in Welwyn Garden City a month later.
How do you feel about where your career is at, right now?
I feel that I'm on the cusp of something, at the same time naturally stifled as most comedians have felt recently I'm sure. I'm very, very, very hungry and lockdown has given me an improved (at least I think) perspective on what I want to do. It's amazing to have won Amused Moose and to have a little recognition but I genuinely believe that the hard work has really just started and I'm so excited to be able to make, say and do some funny, funny stuff.