Eric Rushton
This time next month we might well have been running around the East Midlands, bingeing on the enormous line-up at the Leicester Comedy Festival. It looks like the UK will still be cooped up by then, sadly, but at least last year's event happened, just before everything went haywire.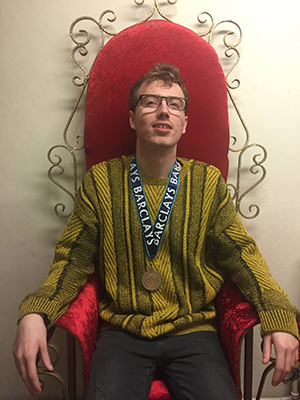 One notable beneficiary was Eric Rushton, from the splendidly tough-sounding town of Stone, in Staffordshire. He won the Leicester Mercury Comedian of the Year competition, which has a star-studded list of previous winners (we'll let Eric flag up a couple, below). So right now he should be preparing to appear in the festival's annual Mercury best-of show next month, and his own hour, but you know the drill. Bosch? Exactly.
Thankfully, Rushton - no relation to the great Willie, but a fine wit all the same - spends a lot of his offstage time writing, which is pretty much pandemic-proof. So he's been productive anyway, and you can find many of his musings on his website.
But now, let's rush to a regal bit of Warwickshire.
First gig?
My first gig was at the Star and Garter in Leamington Spa. I don't know the exact details but if I had to guess I would say it was on the 22nd November 2014; the doors probably opened at 7:30pm with show starting at 8:00pm; and I reckon I stumbled onto the stage of the upstairs function room at around 9:23pm and performed extremely sub-par material for 2.53 minutes to an audience of 27.
It was my first year of uni. I was a young whippersnapper who - probably because I was too busy snapping whip - had never done any performance of any kind. I was a very nervous boy. But I knew I didn't want to carry on the family business of letting anxiety drown out any ambition, so I hung up my whippersnapping boots and joined the Warwick Comedy Society.
They were a group of nerds like me and they organised an end of term stand-up show and I performed. The other performers were mainly my friends who were also doing stand-up for the first time, which made it slightly less daunting. Most of them turned out to be failures not just in comedy but in life, but it was still nice.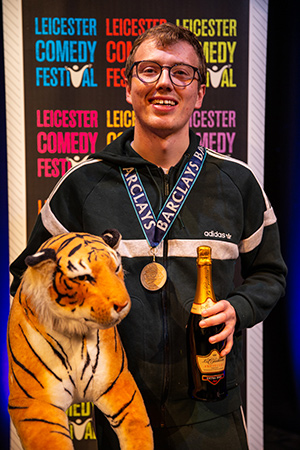 Favourite show, ever?
The Leicester Mercury Comedian of the Year final was my favourite moment of being alive so far, and I've had sex multiple times. (Twice counts as multiple, right?)
I was so buzzing to be nominated. It's an award that loads of famous people have won in the past like Jimmy Carr and Romesh Ranganathan. When I won it, I thought maybe this would mean that one day I would host Big Fat Quiz Of The Year or go travelling with Rob Beckett, too.
Then the pandemic happened, and everything was ruined. Doesn't matter. Next Question. Let's move on, Si.
Worst gig?
I once did a gig in the main room of the pub where directly above me was an Anthony Joshua fight. On a TV, I mean. He wasn't just in a pub brawl in Coventry.
But it was awful. Normally, I have quite a zen attitude and say to myself it's a pleasure and a privilege to perform to any crowd and I shouldn't moan. But everyone was watching the boxing instead of my jokes about not being able to find love and it was incredibly psychologically damaging.
Which one person influenced your comedy life most significantly?
I'm gonna show incredible disrespect for the question and name two. The first is Josh Pugh. He's my favourite comedian on the circuit and is also a good friend. He's an absolute machine - possibly, legitimately, an android - and his work rate and attention to detail really inspire me.
The second is my friend Arnold. We've been friends since university and he's both very talented and a bloody good lad. When we were at uni, he made a documentary about my first date, called Eric Rushton Won't Die Alone which you can find on YouTube.
As well as stand-up, I write a lot of blogs and he helps proofread and edit those and he's very wise. He also listens to me when I have a breakdown. If comedy was a school, then I think he's my form tutor.
And who's the most disagreeable person you've come across in the business?
My biggest enemy is myself. Also **** ***** is a proper c**t.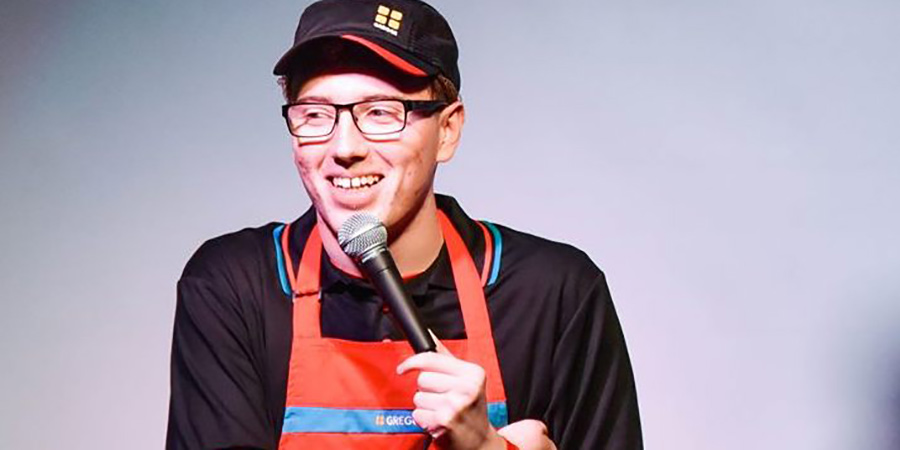 Is there one routine/gag you loved, that audiences inexplicably didn't?
There was one bit I had about how telling someone you fancy them is like telling them they have food on their face. The longer you leave it, the more awkward it is to point it out. If it goes on for more than two weeks you've just got to hope it disappears by itself. Two years later you're like, "There's always been something there, Anna."
Didn't work though. Probs just not that funny. You've got to look at yourself when something doesn't work and face up to it and cry yourself to sleep.
How have you coped with the various lockdowns, creatively and generally?
I've got four letters for you, mate: yoga.
Thank me later.
Any reviews, heckles or post-gig reactions stick in the mind?
One time someone heckled me by saying I have bad posture. I ended up taking my top off and spending the last five minutes of my set asking the audience whether my spine was deformed.
Again, another traumatic moment. The video is online though and people seemed to find it funny.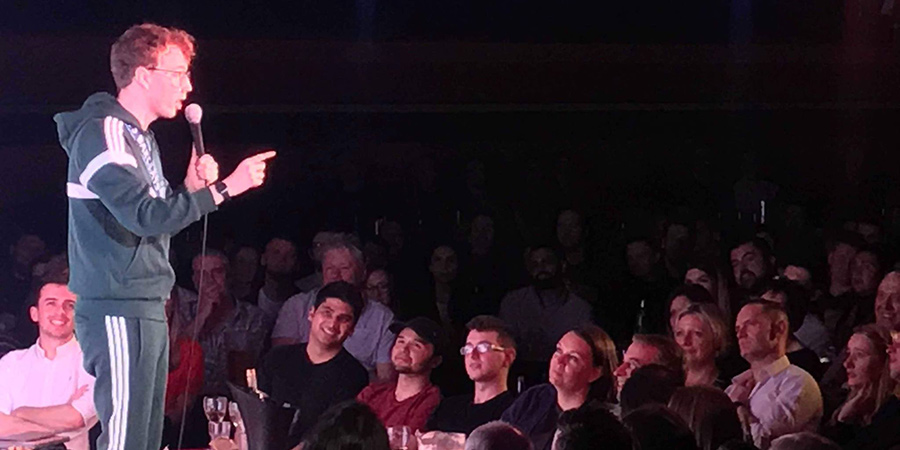 How do you feel about where your career is at, right now?
Yeah, well happy, mate. Well happy I won a comedy award in the worst year you could possibly win one. Well happy, mate. Cheers for asking. Sound. Cool. Nice interview.
I should also mention - possibly am contractually obliged to mention - that I just signed with Frontfoot Talent, which I'm very excited about. My agent Andy is a really sound bloke and he gets my act and so am just looking forward to working with him and gigging again once this is all over.
I did a few gigs in the summer after the first lockdown. I was itching to perform and being back out there again felt so good. I remember one comedian saying they didn't miss stand-up that much because they were working in a warehouse and getting a lot of lockdown pussy. Fair play to him. But I don't think any amount of lockdown pussy could recreate the feeling of live comedy for me.
I've hated the time off from stand-up. Going cold turkey I guess was always gonna tell me whether I really needed to do it or not, and it turns out that I really need to do it in order to not go mental. Hopefully I can perform again soon in 2021.