The 2019 WeGotTickets Musical Comedy Awards final is due to take place on Saturday 13th April.
Following a series of heats, quarter-finals and semi-finals, all of which took place at The Phoenix club in London, the acts heading through to the Grand Final at The Bloomsbury Theatre have now been determined.
Founder Ed Chappel says: "For our 11th year we are thrilled to have 11 finalists competing for the musical comedy crown. It has been a record-breaking year in terms of audiences and such an awesome array of talent on display. We can't wait to show off the very best of this year's MCA at the Bloomsbury on April 13th!"
The biographies of the 11 finalists are below:
Louis Burgess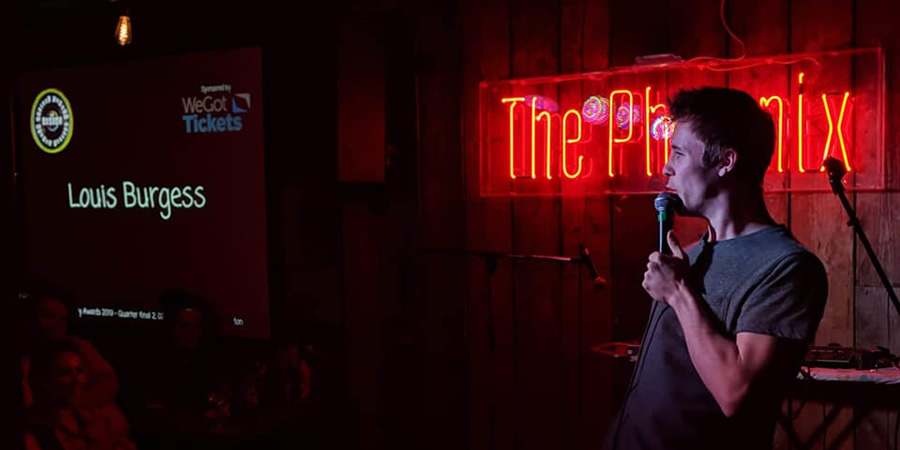 Louis Burgess is a high energy musical comedian. His set features a selection of choice song parodies mixed with innovative sample-based set implementing sound bites, raps, beatboxing, live voice-over and more. An online viral star with over 50 million views worldwide, he has been seen and heard on Radio 4, ITV, UNILAD, Metro, Viralthread, LOADED and more.
Huge Davies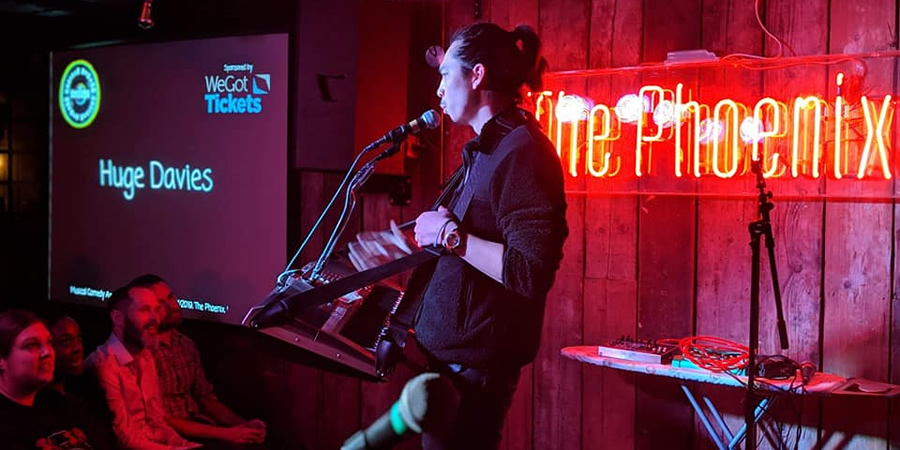 Combining his confident on stage presence, dark humour, surreal material and one-of-a-kind customised keyboard, Huge Davies has quickly risen to become one the most exciting, unique new acts in the UK.
The Dragprov Revue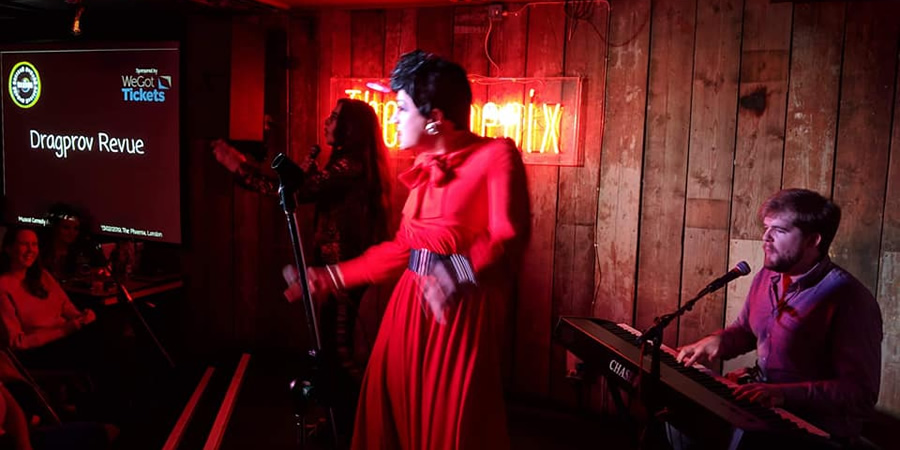 'Christian Adore' and 'Eaton Messe' are a drag double act performed by Francesca Forristal and Ed Scrivens. Using your suggestions, this formidable pairing of lovable soft-boy and sassy queen create dazzling songs, sketches, and spontaneous raps.
Jamie Finn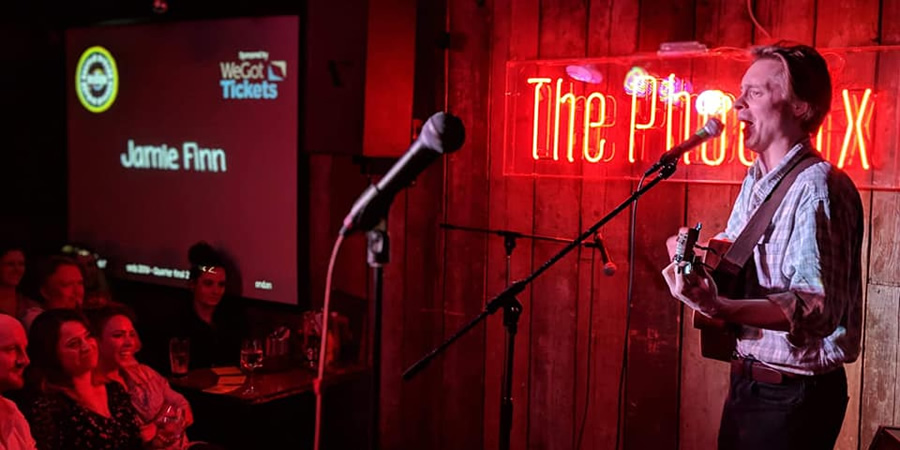 Jamie Finn describes himself as a "Actor. Comedian. Rockstar. Delicate Flower". Ed Chappel, Founder of the MCA, notes: "Expert sense of timing with a controlled and confident delivery that had the audience in stitches. Hugely entertaining!"
Matt Hutson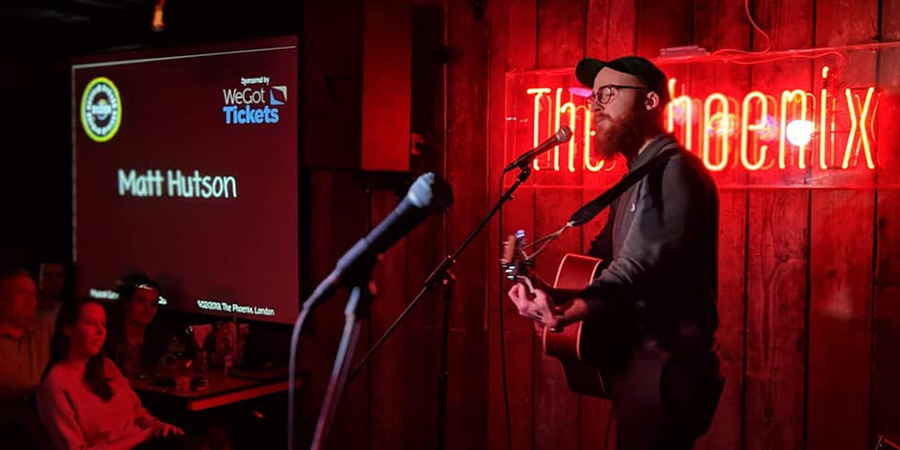 Matt Hutson is a delicate flower in a harsh world. When he feels, he feels, he really feels. Armed only with his guitar and a few poorly conceived coping strategies, Matt desperately tries to keep his shit together.
Joe Jacobs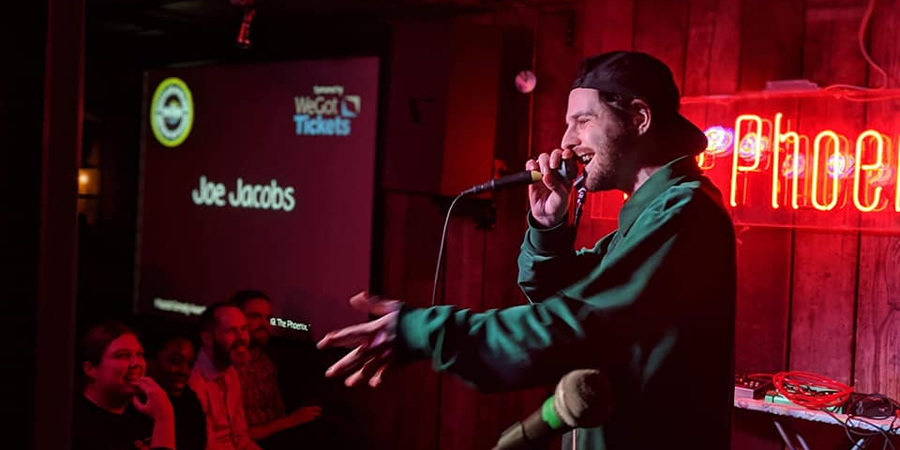 Joe Jacobs's live shows effortlessly flit between hip hop and comedy and he's been seen/heard on Channel 4, BBC Radio 4, BBC 6 Music, Radio 1XTRA, plus gained millions of viral video views online.
Charlie Partridge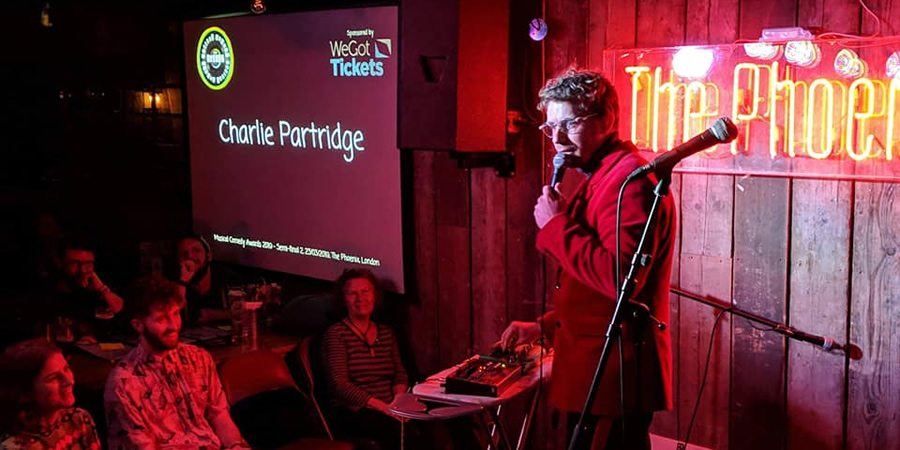 Charlie Partridge is an accomplished host and is regularly seen with Rebel Bingo in London, New York and around the UK. He also hosts US storytelling phenomenon The Moth's London events.
Maris Piper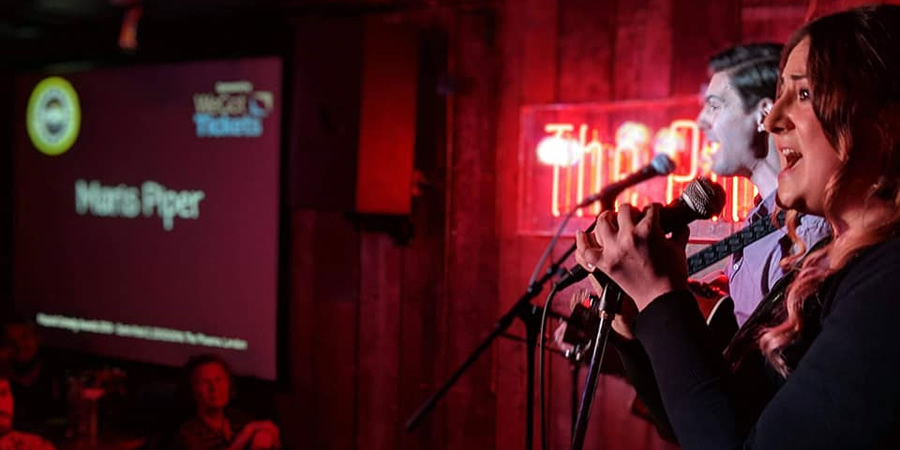 Maris Piper are acoustic duo Bex Hinds and Daniel Fraser. "Brilliant mash-ups with great vocals - held the room in the palm of their hand." - Ed Chappel, MCA founder
Katie Pritchard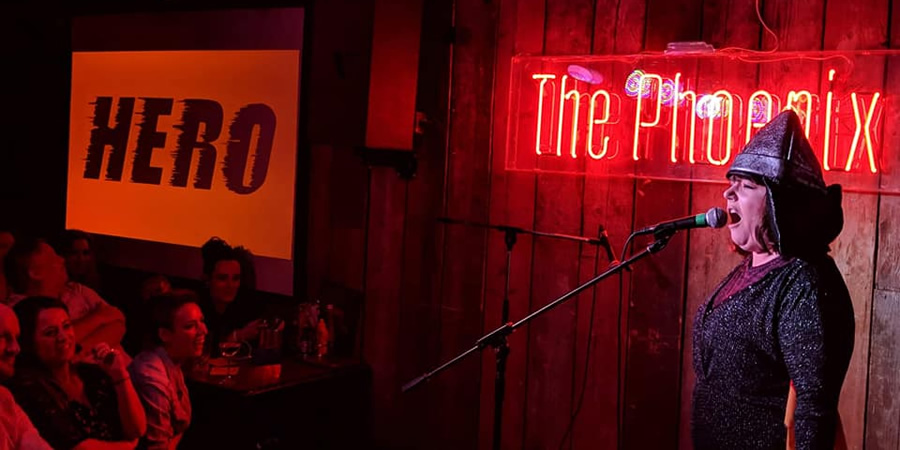 Recent winner of the 2Northdown New Act of the Year 2019, Katie Pritchard is an actress, musician, and comedian. She has worked on the West End, Number 1 UK Tours, performed at regional venues, and hosts her own podcast The Farce And The Spurious.
Stepdads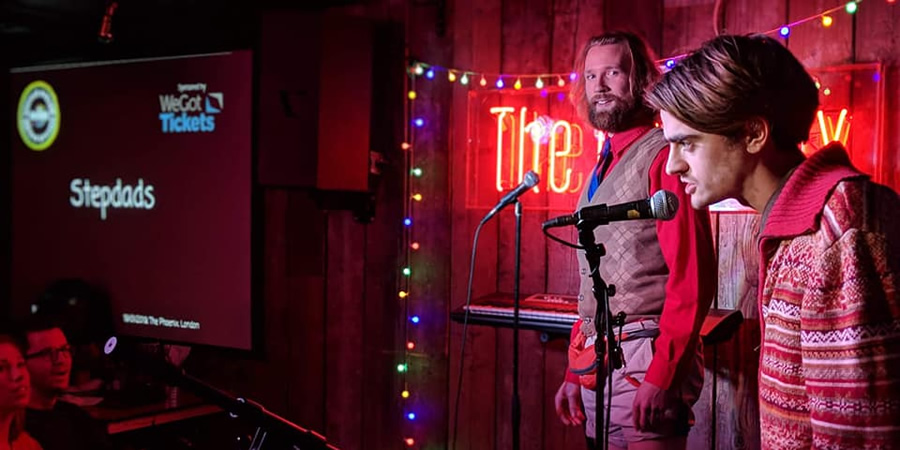 Stepdads are a funk-comedy duo who wish they were your real dad (but who are glad he went to prison). A fever dream of a double act filled with surreal songs, stupidity and the sanctity of marriage. Guaranteed to erase your memories of childhood and replace them with better ones. Luke Rollason and Tom Curzon are Leicester Square Sketch Off Runners Up 2019.
Paul 'Silky' White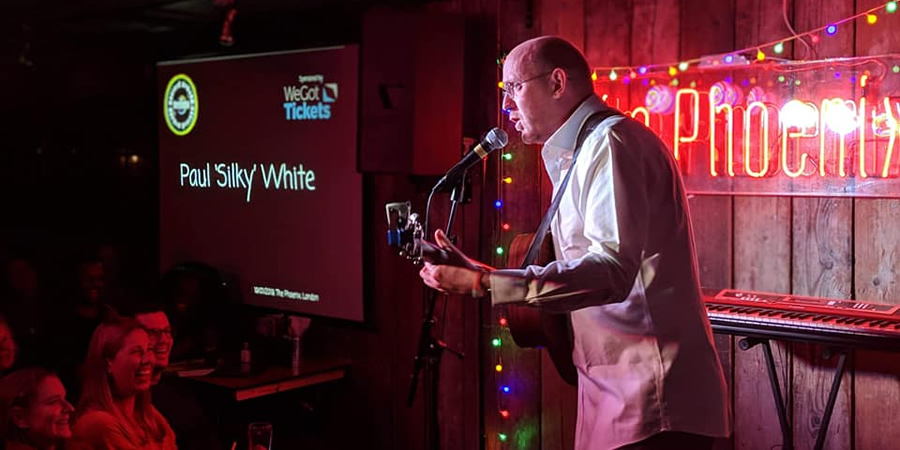 Paul 'Silky' White is a comedian and musician from Liverpool. Since 1994 he has avoided adulthood, wealth and financial security by doing something he loves instead.
---
The final will be hosted by Nick Horseman, and will also feature a headline appearance from YouTube stars the Brett Domino Trio.

Additionally, Hadfield & Swan - Frazer Hadfield and Emma Swan - who were named by the Musical Comedy Awards as this year's Best Newcomer, will have a performance slot in the final as well.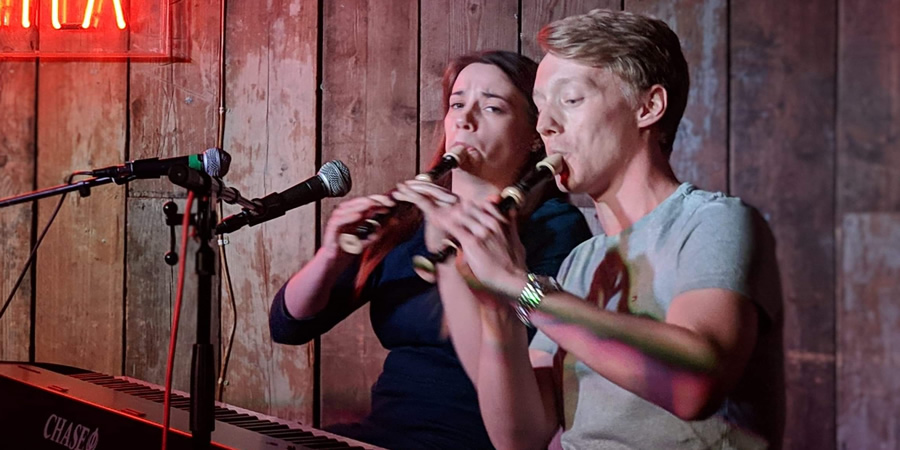 Talking about the show, the organisers say: "Who will win the 11th WeGotTickets Musical Comedy Awards? Join us for a riotous celebration of the UK's best up and coming musical comedians to find out!
"Since 2009, the MCA have helped to launch the likes of Abandoman, Rachel Parris, Mae Martin, Jay Foreman and Frisky & Mannish. If you enjoy acts that combine comedy with music such as Bill Bailey, Tim Minchin and Flight of the Conchords, you will love this show!"