Musical Comedy Awards 2020
The Musical Comedy Awards 2020 final is due to take place on Saturday 12th June.
No, we've not made a typo with the year there. Like many things, last year's big Musical Comedy Awards show was postponed because of you-know-what. The organisers have sensibly waited until now to go ahead with their annual showcase of funny musical comedians.
The acts will now perform at the Bloomsbury Theatre in London in front of a selected audience, so it'll be a "real" gig for them... and musical comedy fans from around the world are invited to tune in via a live stream powered by filming experts NextUp.
More details on how to grab your ticket at the bottom of the page. Firstly though, a reminder of who made it through the heats in 2020 and are now set to complete on the 12th for the much coveted title...
Alexander MacKeith
"Alex is not only a gifted musical comedian, but also a critically acclaimed playwright (School Play). He was nominated for Most Promising New Playwright at the Off West End Awards 2018 and is one third of sketch trio Princes of Main."
Amy Webber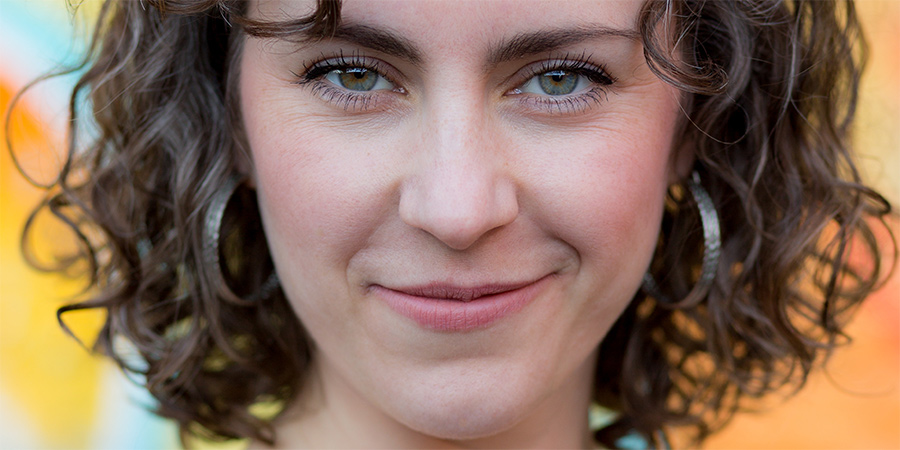 "Amy accidentally fell into comedy in 2019 when she was commissioned to write a song about a 'show-off' singer and realised she could combine her two favourite things - singing and trying to make people laugh. As well as being a 2019 Beat the Frog finalist in Manchester, Amy has performed live on BBC Radio 4's Front Row and has a weekly feature on BBC Radio Manchester's Friday afternoon show."
Bennet Kavanagh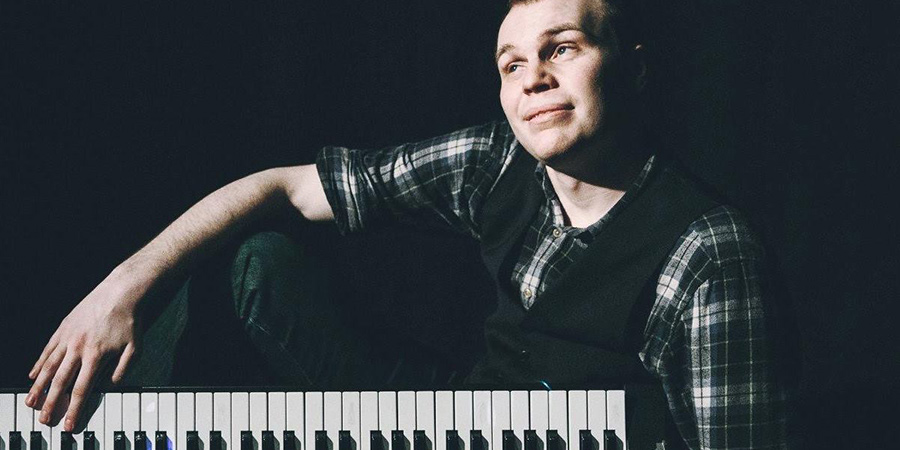 "Bennet started writing and performing sketch comedy at university in Leeds, where he also began performing his surreal brand of musical comedy. In the last 3 years he has been a finalist in several national comedy competitions and was shortlisted for the BAFTA Rocliffe TV Comedy Writing Initiative in 2019 for the sitcom he co-wrote."
Canadians In Space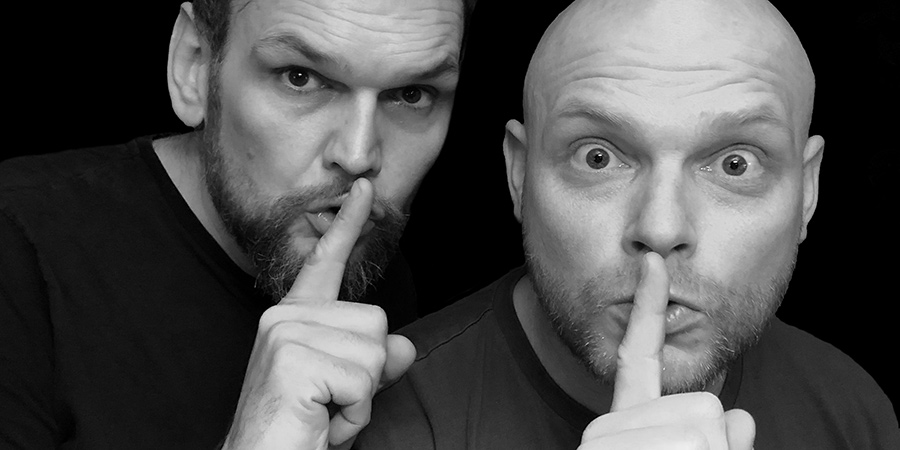 "Do you remember the good old days, when a song with a dance routine was all the rage? Canadians In Space are from Barnsley, South Yorkshire and have never been to Canada. They are a songwriting duo (trio when live) and perform mildly hilarious pop songs so colloquial or irrelevant that the comedic interjections are often unintentional but necessary. They journey through space and time (mostly time) rediscovering their imagined shared past in a village neither grew up in. They are considered pioneers in the Soap Popera genre, based on the fact they coined the phrase and, in turn, the genre. If you love music and comedy then you are guaranteed 50% satisfaction."
Chris Rio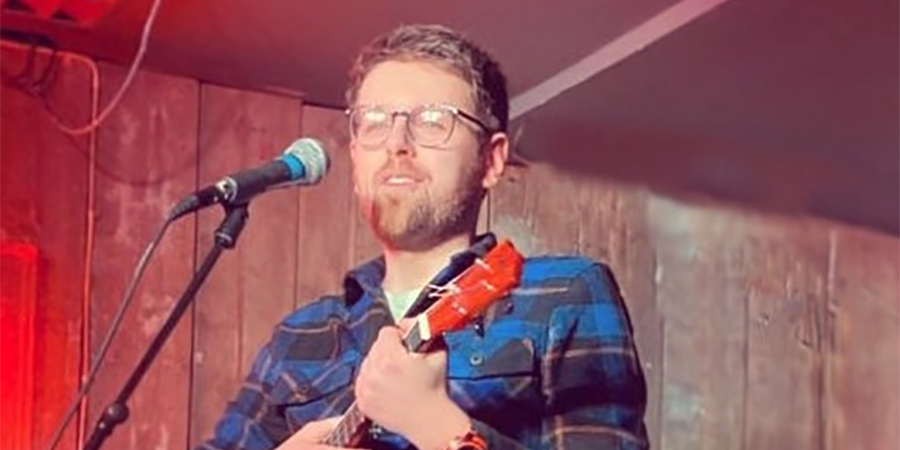 "Chris Rio is a fresh-faced comic based in Cardiff and has stormed his way into the finals of the WeGotTickets Musical Comedy Awards (much to his own surprise). He adopts a joyful and introspective style and, with the help of his trusty ukulele, has a knack of finding the awkwardness in almost any situation. When he's not on stage he's a playworker; gleefully getting paid to play Monopoly with 7 year-olds."
Jamie Finn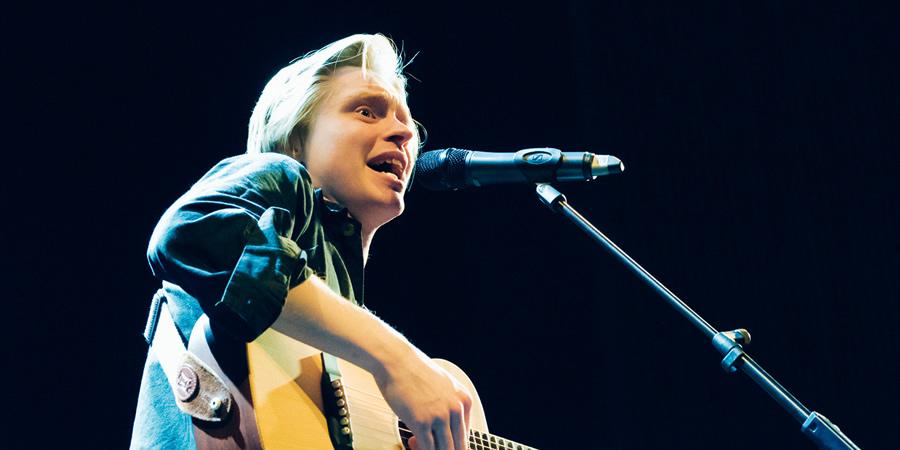 "Jamie has been performing musical comedy for two years. He writes songs about his mundane and deeply awkward love life. Jamie draws upon his real life experiences and makes them rhyme. What larks! This is the second year in a row Jamie has made it to the final of the MCAs and over the moon that he gets to perform at the lovely Bloomsbury in June!"
2 Mouthed Men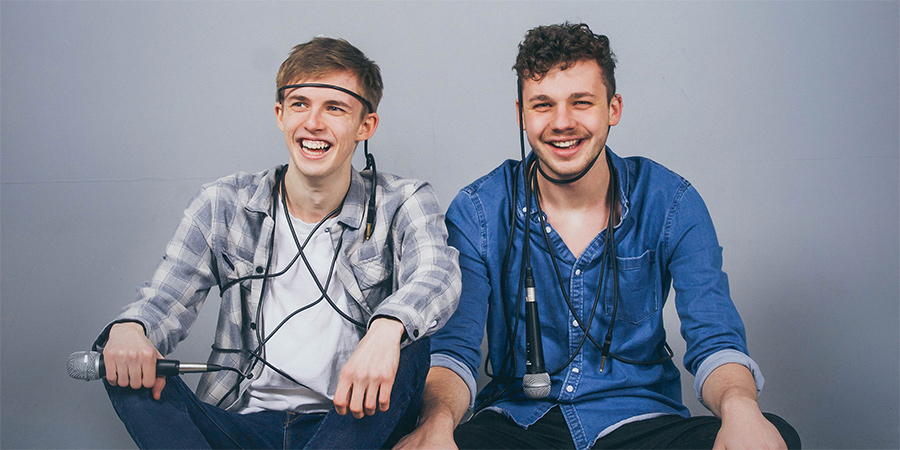 "Beatboxing. Sketch Comedy. At the same time. 2 Mouthed Men is a brand-new musical comedy act taking the UK by storm. Utilising beatboxing, rap, poetry, guitar, bass and looping, Daniel Stanger-Corwell and James Hawley are a double act for the modern age and bring their insane energy to the stage every time, putting the audience in stitches."
Shelf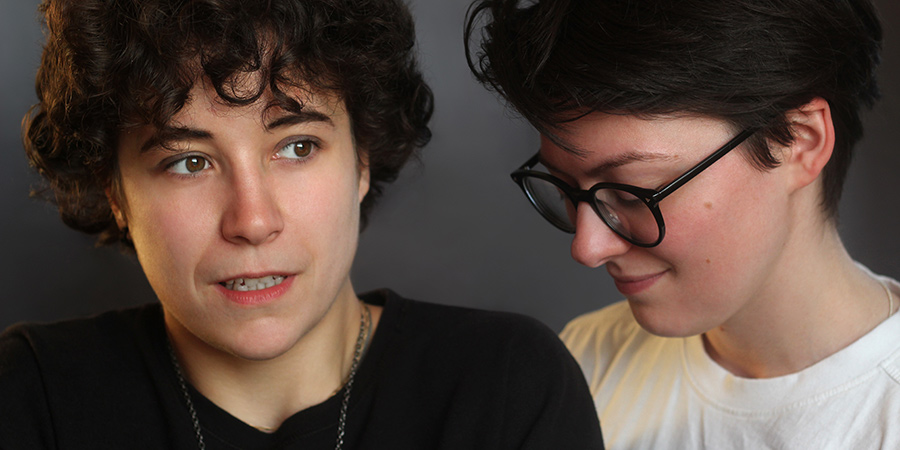 "Since their formation, Shelf have performed at Bestival, London Pride, and been nominated for Sketchfest's Best New Act award. Their work has appeared on BBC Three and LADBible."
Stepdads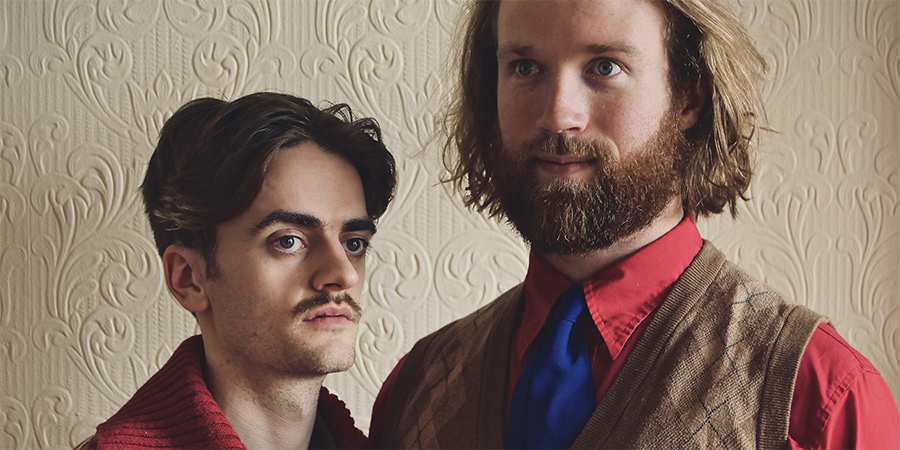 "Stepdads is a funk-comedy double act that wish they were your dad (but who are glad he went to prison). Luke Rollason and Tom Penn are guaranteed to erase your memories of childhood and replace them with better ones."
Tom Taylor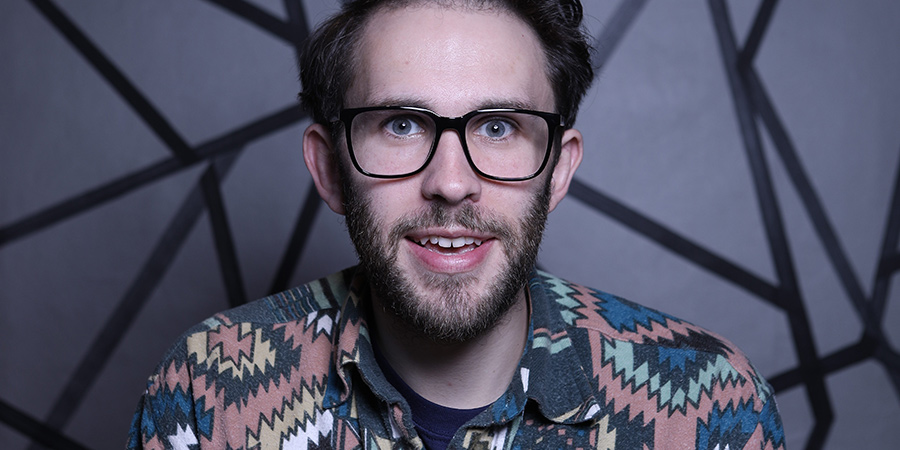 "A favourite of live bookers across the UK, Tom Taylor has previously supported Simon Munnery, John Kearns and Abandoman on tour, reached the final of English Comedian of the Year 2018 and performed on Radio 2 and Radio 4 as part of the BBC Radio New Comedy Award."
---
The show will also feature a set from the 2020 Best Newcomers...
Best Friends Cabaret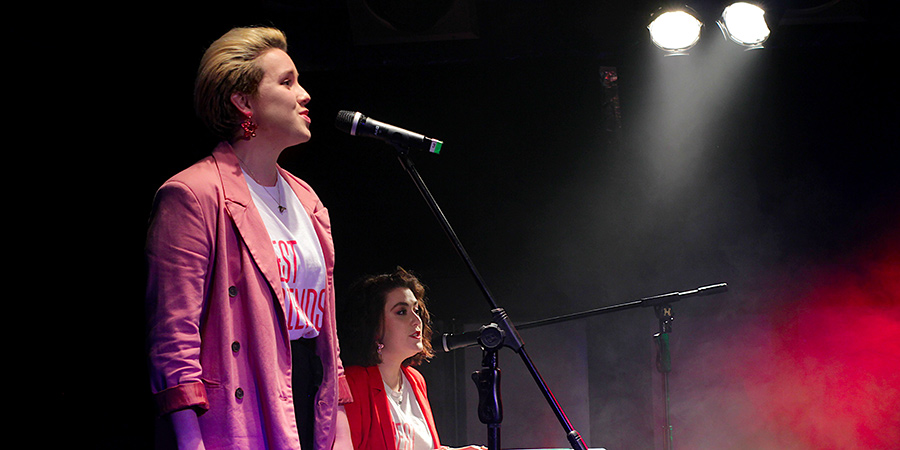 "Best Friends Alice and Livvy met at university in 2018 and have been co-dependent ever since. They first performed Best Friends Cabaret in the 2019 Camden Fringe Festival, and also appeared in Shook: The Art of Being a Millennial, before taking part in the MCAs. Contrary to appearances, by day they have surprisingly serious jobs: Livvy manages a theatre and Alice manages actors."
Archie Henderson headlines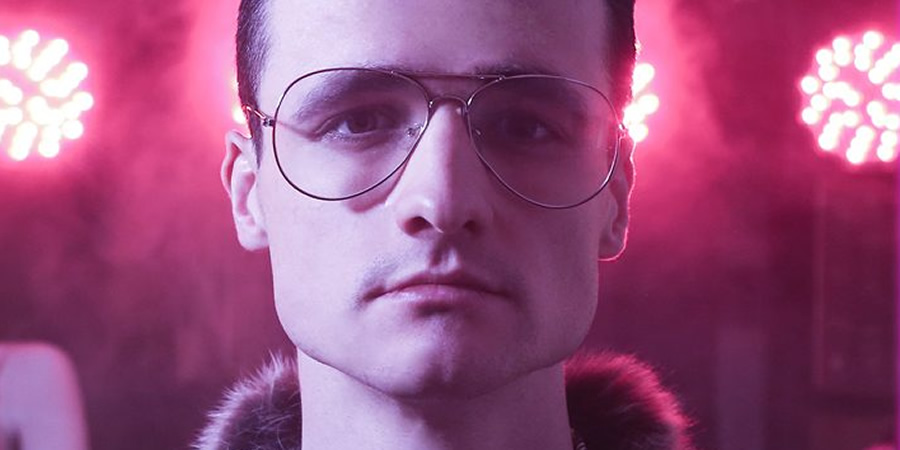 Plus there'll be a performance by the brilliant Archie Henderson, who has been storming the internet with his Jazz Emu YouTube videos, and won the Musical Comedy Awards Crooners Against Corona competition during lockdown.
The organisers say: "We first saw Archie as part of sketch act Two Plus Ones in the 2017 WeGotTickets MCA, where he and the group won the Best Newcomer Act for that year. The next year Archie came joint 2nd as a solo artist in the 2018 WeGotTickets MCA. He has since released an album of comedy funk songs as Jazz Emu (over 400k listeners across all platforms) and co-created a Twitter thread with Adrian Gray titled Best Song of Every Decade, which has racked up over 3 million views and featured as an official 'Twitter moment'. His videos are downright hilarious and breathtakingly original."
The final will be streamed live from 7:25pm on Saturday 12th June. The MCAs have teamed up with NextUp to stream the gig... the filming experts know how to deliver a great online show, having powered a number of online comedy festivals over the last year, including all the Leicester Comedy Festival gigs.
Tickets cost just £10 from WeGotTickets and - as a bonus - you'll also get a discount to access NextUp's catalogue of comedy specials. Online ticket holders will also be able to vote online for their audience favourite, so do get involved!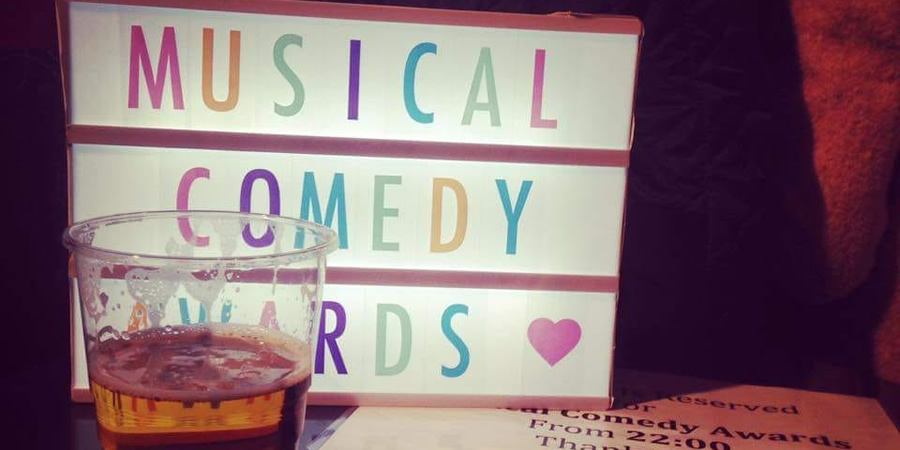 The MCA team say: "We are so thrilled to finally hold our postponed 2020 final! We are incredibly proud of the quality of our finalists and can't wait to see their sets at the Bloomsbury on June 12th. They have waited so long to perform and will finally be able to grace the Bloomsbury stage! We will have a small live audience in the auditorium cheering the acts on live alongside a dedicated camera team from the Netflix of comedy, NextUp Comedy filming live.
"With multiple cameras in action operating from different angles, this WeGotTickets MCA final will be the first to be accessible as a live-stream, with a global audience from around the world tuning in to watch the annual competition to win the musical comedy crown. Join us online on June 12th for a riotous celebration of the UK's best up and coming musical comedy acts!
"Headliner Archie Henderson will blow your mind - he just recently won a Chortle Award as one of their Legends of Lockdown."