BCG caught up with Blake Harrison, who is currently starring in Waitress The Musical.
Hi Blake. How's life?
Preferable to death!
You're currently starring in Waitress The Musical. What's it about?
Waitress is the story of Jenna who is a waitress in an abusive relationship. After realising she is pregnant she meets her gynaecologist and an awkward love affair ensues!
I play Ogie who is an odd ball customer at the diner. After a 5 minute date with Dawn (another waitress) he decides they are soulmates and woos her, as only a competitive clog dancer and amateur magician can!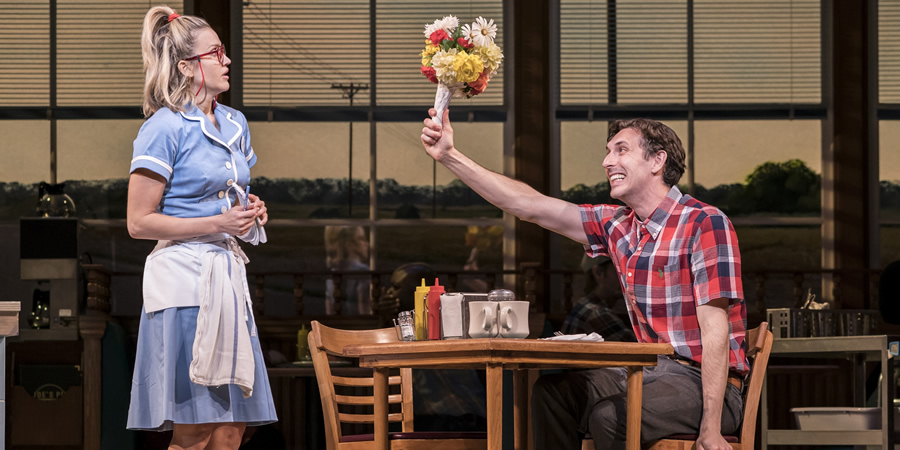 You've taken over the role from 30 Rock star Jack McBrayer. Did you talk to him about the character?
Yeah, I've worked with Jack before and once I was cast he reached out to me so I shadowed him for a show. He's a fantastic performer and a lovely man. I definitely implemented some of what he did but I was also conscious of making the part my own and trying to add my own lines and moments to make my Ogie unique.
What's you're singing voice like?
I sang a lot when I was younger, but it had been a while.
It would be quite arrogant of me to say "yeah it's good". I'm just going by the reaction of the audience, which has been great so far. I've had a lot of people saying to me "I had no idea you could sing!" So I'm taking that as a positive.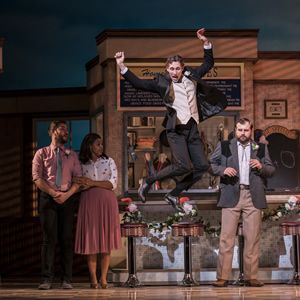 You starred in The End Of The Pier last year. Is it nice to be back on the stage again?
Yeah. I went to drama school and I was at the Brit School before that, so I felt like I'd done a lot of theatre and was desperate to do TV and film.
Since graduating I've only really done 4 plays, so I now crave that buzz you get from being on stage... and Ogie is such a great character for that because he gets lots of laughs and the reaction from the audience can give you a real high throughout the show.
Away from the stage, we understand you've been working on some other projects. Could you tell us about them?
I'll be appearing in World On Fire for BBC One later in the year which is a period drama set in WW2. I'm also currently filming a psychological horror called The Kindred.
Is this the first interview you've done in a while in which you've not been asked about The Inbetweeners?
And you were doing so well.