Peter Buckley Hill
Arson In The Queen's Swans
Stand-up
7:15pm (50 mins)
3-6, 8-13, 15-20 & 22-24 Aug 2019
Globe Bar (Globe)
Free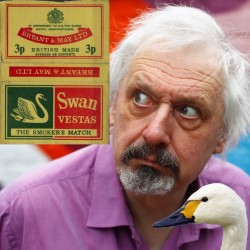 Show details
Stand-up show starring Peter Buckley Hill performed on the following days in August 2019...
Mon
Tue
Wed
Thu
Fri
Sat
Sun
31
1
2
3
4
5
6
7
8
9
10
11
12
13
14
15
16
17
18
19
20
21
22
23
24
25
26
27
28
29
30
31
Venue details
161: Globe Bar
Room: Globe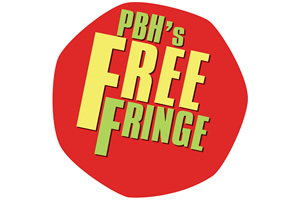 Tickets
This show is free to watch (there may be a donations bucket at the end). There are no tickets, so for popular shows you should arrive early to ensure entry.
Free Fringe founder and Comedy Awards Panel Prize winner (2009) PBH returns after illness to serve up waffle, scrud, bilge, tosh and gibbering drivel. ***** (Scotsman, past show). This blurb written in March. Show writing scheduled for April. I'm not the only one doing that, either. Wanted urgently: new blurb-writer. Previous shows include 55 minutes of stand-up in haikus, the Great Bus Journey on 28 local buses from London to Edinburgh, Stand-Up Tragedy and many others. You may like this one; you may not.
Share this show
Reviews
Press coverage
Review this show
To rate this show (and optionally leave a comment) you need to log in. If you don't yet have a BCG account you can set one up for free very quickly - just enter an email address and password.