Lord of the Game of the Ring of Thrones
Lord of the Game of the Ring of Thrones
Show details
Improv performed on the following days in August 2019...
Mon
Tue
Wed
Thu
Fri
Sat
Sun
31
1
2
3
4
5
6
7
8
9
10
11
12
13
14
15
16
17
18
19
20
21
22
23
24
25
26
27
28
29
30
31
Venue details
88: Just The Tonic at the Caves
Room: Just the Big Room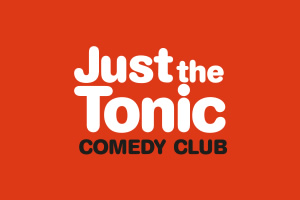 The greatest tales are only told once... With no script, no plan and only a map you've drawn to guide us, the 'hilarious' (TheReviewsHub.com) Hivemind will improvise an epic adventure full of blood and wine, honour and treachery, fellowships and actual ships - a tale that has never been told before and will never be told again. Packed with action, intrigue, and a fully improvised live score. Family friendly! Praise for our sell-out London run: 'Their split-second reflexes and feats of mental elasticity were awe-inspiring' ***** (LondonTheatre1.com).
Share this show
Reviews
Visitor reviews

Cesar Joughin
I went to see this this afternoon and the actors weren't terrible just to clarify, a couple of them were alright. But you can't advertise it as being anything related to either LotR or GoT and then A) Not have anything even close to resembling either part of those world/characters/places and B) When a somebody shouts out a suggestion for the improv bit, not only shoot down, but make fun of a suggestion that's trying to bring you back to the material that you've advertised. We suggested Akallabêth as the name of the story, and something much more ordinary seeming, to have a Big Lamp at the end of the earth (which is in the tale of the creation of the world before Middle-Earth). Apart from that side of it, they couldn't seem to keep any consistency to their story (I understand that it's improv, but give it a go eh) and there was nothing funny in it, no jokes that landed well, the funniest thing about it was some lad at the back who was throwing out quips about Big Mushrooms. Idk if it was one thing or another or just the whole thing, but jesus I was so looking forward to it and it was such a let down. Just don't advertise it as something it's so far from, it's an average fantasy improv and so far from the literal masterworks and legenadrium's of these fantastic authors. Idk sorry, not sorry

Review this show
Have something to say about this show? You will be able to give this show a star rating (and write a short review if you want) from the 13 August.