Best In Class recommendations
It's no secret that it's very expensive to put on a show at the Edinburgh Fringe. We all have to make sacrifices to be here, be it using up all your holiday, working a second job to save up enough money, or calling in favours.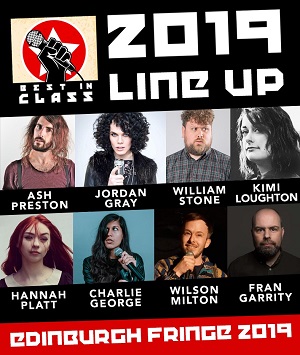 But what do you do if those possibilities aren't open to you? This is where Best In Class come in. Two years ago, Sian Davies got a place on a high profile mixed bill showcase at the Fringe, but when the promoter saw that her friend had put together a GoFundMe to help with her costs, she was dropped from the show. Determined to have her voice heard at Edinburgh Fringe, she set up Best In Class.
Now in its second year, the showcase features working-class comics. We fundraise throughout the year to secure enough cash to put on a month long showcase in Edinburgh. Any extra money raised is divided equally between the acts, as it should be. As PR and advertising are so expensive, the show relies heavily on word of mouth to get audiences along, and it's working.
During the first week of the fringe, I split the hour with host Sian and Hannah Platt. On every day but one, we had a full room and had to turn people away. Working-class acts are undeniably disadvantaged at the fringe and we're all about changing that. So in the spirit of helping out working-class comedians, each of the Best In Class line up have put together a recommendation of another working-class act who we think deserves your time...
Sian Davies recommends Vince Atta
Sian Davies (Funny Women Awards finalist 2019):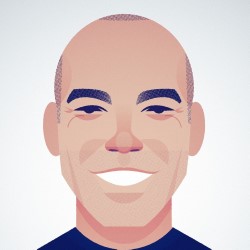 My recommendation is Vince Atta: Massive Attack (Just The Tonic @ The Caves. 3.35pm). Vince is one of the most unique performers I have ever seen. Whilst recovering from a heart attack in 2018, Vince was one of the Best In Class team. He has gone on to provide tour support for Jason Manford's recent arena tour. Vince takes musical comedy and gives it an urban edge. Using DJ equipment, a loop pedal and the audiences own words to create original side-splitting comedy. In this show, he takes on his own demons, by rap battling them!
William Stone recommends A Mad Ron Rhodes Show
William Stone (BBC New Comedy Award finalist 2018):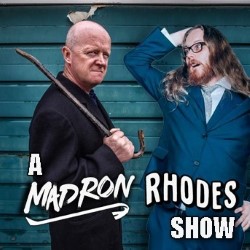 I'm going to be cheeky and recommend a fantastic split bill from two acts I have had the pleasure of gigging with a lot. A Mad Ron Rhodes Show (Just The Tonic @ The Caves. 9.30pm) features Steve Lee and Sam Rhodes. Steve plays an old school London hardman character called "Mad Ron" and Sam is one of the most innovative musical comedians out there.
Hannah Platt recommends Alison Spittle
Hannah Platt (BBC New Comedy Award finalist 2019):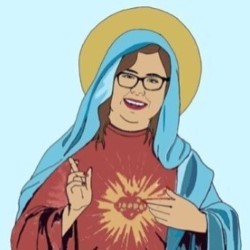 She probably doesn't need the recommendation, but go and see Alison Spittle: Mother of God (Gilded Balloon, Tevoit. 5.15pm). I really value comedians who are genuine on stage, and there's no pretence in Alison's comedy - her stuff is honest, with real heart behind it, and it's all hilarious.
Fran Garrity recommends Rob Mulholland
Fran Garrity (5 stars - Mumble):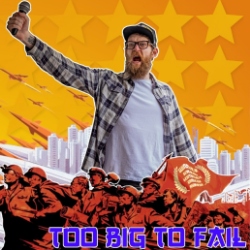 Rob Mulholland, towering above anyone else and not doing the normal fringe route to promote his show. Too Big To Fail (Opium. 7.20pm) has been awarded 4 star reviews. Look out for the actual size banner, can't miss it.
Ash Preston recommends James Meehan
Ash Preston ("eccentric and brilliant high energy act" - Cosmic Comedy):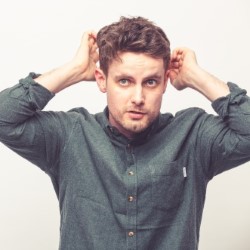 I want to recommend James Meehan: Never Better (Laughing Horse @ Cabaret Voltaire. 6pm). James built a great cache for his work in Gein's Family Giftshop and Funz 'n' Gamez, but it's his solo shows that I've always found most rewarding as a viewer. He's got a great knack of being very laid back with brilliant writing, but also tapping into a really personal aspect, that is very relatable. He's also extremely vocal about working-class representation in comedy. Very funny, and really worth a look.
Charlie George recommends Rachel Fairburn
Charlie George (LGBT Comedian Of The Year winner 2019):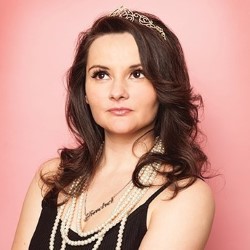 Rachel Fairburn challenges audience expectations and isn't afraid to confront messy experiences with relationships and is honest about her move to London from working class roots. Her show is called The People's Princess (Underbelly, Bristo Square. 9.35pm).
Wilson Milton recommends Chris McGlade
Wilson Milton ("Smart, charismatic and a huge hit" - Up The Creek):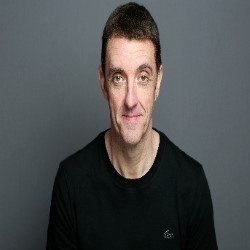 Chris McGlade is a working man's club comic that has transferred to the mainstream. A real honest, genuine, working class voice that has the skill and heart to unite all types of people with his material. His show is called Forgiveness (Laughing Horse @ City Cafe. 9.15pm).
Jordan Gray recommends Tom Mayhew
Jordan Gray (The Voice UK, 2016):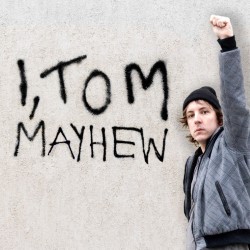 Tom Mayhew (Just the Tonic @ The Mash House. 7.30pm) continues to inspire me year on year. He looks a little bit like a deep-fried Jessie Eisenberg - and I'm fairly sure he'd bruise if you poked him on Facebook - but he's one of the funniest, most special comics I know and his show is getting serious buzz this year.
Kimi Loughton recommends Christopher KC
Kimi Loughton ("bright and engaging" Fringe Monkey):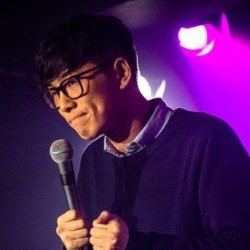 Christopher KC has always been one of my favourite acts on the Scottish Comedy circuit, and most hard working. We did a split bill two years ago and he had to work his day job for most of it. But he'd get the bus through from Glasgow everyday after without complaint. His show this year is insanely funny and ridiculously clever. His show is called Why I'm No Longer Talking To White People About Rice (Gilded Balloon @ Old Tollbooth Market. 4.15pm).