Sameer Katz
Sameer Katz: Treesonous Thoughts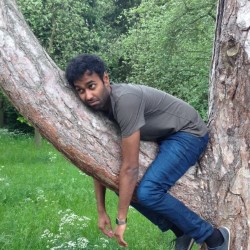 Show details
Stand-up show starring Sameer Katz that was performed at The Counting House at 12:20am for 1 hour, on the following days in August 2018.
Mon
Tue
Wed
Thu
Fri
Sat
Sun
1
2
3
4
5
6
7
8
9
10
11
12
13
14
15
16
17
18
19
20
21
22
23
24
25
26
27
28
29
30
31
Venue details
The Counting House (Venue 170)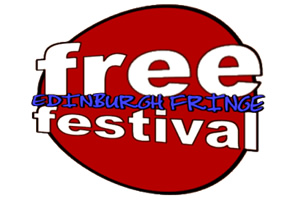 Tickets
This show is free to watch (there may be a donations bucket at the end). There are no tickets, so for popular shows you should arrive early to ensure entry.
Tired of watching middle-class white boys try to be funny? Come watch a middle-class brown boy (who grew up in a white society) try to be funny! After performing alongside the Cambridge Footlights, at the Comedy Store and Angel Comedy, to name a few, Sameer is bringing his third show to the Fringe! He provides his hilarious take on race, society and little things you never noticed. Amused Moose National New Comic Award semi-finalist 2018. 'We were blown away' (WolfsonHowler.co.uk). 'Very accomplished ad libs' (NottsComedyReview.wordpress.com). 'What a soothing voice' (Barry Ferns, Angel Comedy).
Share this page
Reviews