Samantha Hannah
Samantha Hannah: How To Find A Husband In A Year
Stand-up / Storytelling
11:30am (1 hour)
23-26 Aug 2018
The Free Sisters (Maggie's Chamber)
Free
This is a 2018 show that has now finished.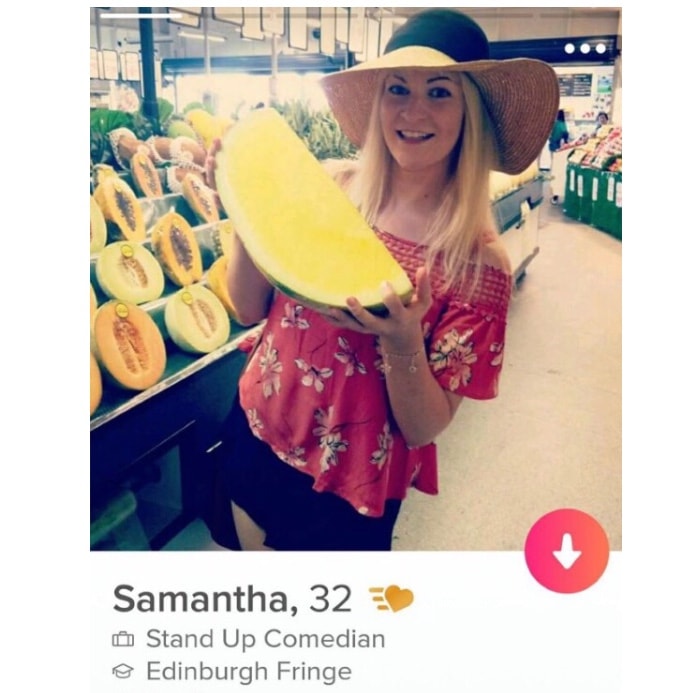 Show details
Stand-up show / storytelling starring Samantha Hannah performed on the following days in August 2018...
Mon
Tue
Wed
Thu
Fri
Sat
Sun
30
31
1
2
3
4
5
6
7
8
9
10
11
12
13
14
15
16
17
18
19
20
21
22
23
24
25
26
27
28
29
30
31
Venue details
272: The Free Sisters
Room: Maggie's Chamber
Brochure note
This show was not listed in the official Fringe programme so you may not find details elsewhere.
Is there a right time to get married? Apparently yes, there is! Based on maths, the ideal age is 26. Don't panic if you have missed that proverbial boat. 32 year old Scottish Comedian Samantha Hannah did exactly that and then had the most wonderful idea. Not just any idea but a S.M.A.R.T idea too. She would set off to look for a husband in a year (while travelling the world and doing other fun stuff too). Thanks to algorithms and cold hard data (and also.. Tinder) Samantha met her perfect match over 12000 miles away. What happens next... is pretty bonkers really. Come and see why in this fresh new stand up show: a completely true love story to rival even the most ridiculous of romcoms!
Share this show
Press coverage