Mr Twonkey
Twonkey's Night Train To Liechtenstein
Character
6pm (1 hour)
3-7, 9-21, 23-26 Aug 2018
Free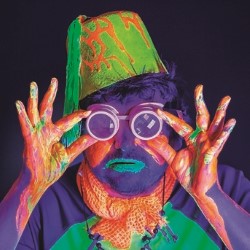 Mon
Tue
Wed
Thu
Fri
Sat
Sun
1
2
3
4
5
6
7
8
9
10
11
12
13
14
15
16
17
18
19
20
21
22
23
24
25
26
27
28
29
30
31
Venue details
Heroes @ Dragonfly (Venue 414)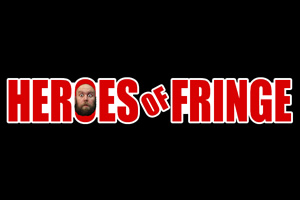 Tickets
This show is free to watch (there may be a donations bucket at the end). There are no tickets, so for popular shows you should arrive early to ensure entry.
2016 Malcolm Hardee award winner for Comic Originality - dare you board the Twonkeyverse? A fancy new adventure featuring a tiny Al Capone, a mysterious package and a sexual dance that leads us off a cliff. We travel to the belly button of Europe to unlock a safety deposit box. Why is Mr Trombone so sad and what's it like to work as a gigolo? 'A crazy, wonderful performer' **** (Kate Copstick, Scotsman). 'The plan is written on a teapot' **** (BroadwayBaby.com). 'An hour of utter chaos sit back and enjoy the ride' **** (ShortCom.co.uk).
Paul Vickers' alter-ego is still brilliantly bizarre, but this year's show is actually pretty darn coherent, with some corking songs. The former indie-rocker and his cohorts create some genuinely interesting music and effects to soundtrack Twonkey's emotional journey.
Share this page
Reviews
Twitter reviews
Press coverage
@twonkeys
Loading tweets...