Keith Carter
The Sunny Side Show
Satire
3pm (1 hour)
6-17 & 19-30 Aug 2015
3.50 - 6
This is a 2015 show that has now finished.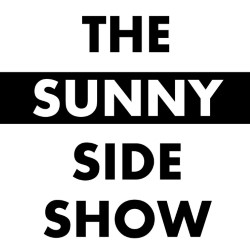 Show details
Satire starring Keith Carter performed on the following days in August 2015...
Mon
Tue
Wed
Thu
Fri
Sat
Sun
03
4
5
6
7
8
9
10
11
12
13
14
15
16
17
18
19
20
21
22
23
24
25
26
27
28
29
30
31
1
2
Venue details
Award-winning comic Keith Carter presents a stand-up situation comedy musical game show satire about how good manners and boundless optimism will triumph over life's hardships. **** (Guardian). **** (Stage). **** (Edinburgh Evening News). 'A character comedian of rare skill' (Guardian). 'Give this man a sitcom' (Edinburgh Evening News).
Share this show
Reviews
Full press release
Some true factoids about Keith Carter:
Ooh! Controversial! The BBC filmed and subsequently banned Carter's sketch series, Jesus' Younger Brother before it was even aired!
Ooh! Cultish! Sold out The Epstein Theatre in Liverpool in 2014: coach loads of people from across the country came to see a comic who is virtually unknown!
Ooh! Convincing! Interviewed famous bands for Channel 4 as 'Nige' the psychedelic busker. Not one of them knew he was a character; was invited to play on stage with Primal Scream, The Charlatans and was asked out for a fight by The Guillemots!
Ooh! Culture! Sir Jeremy Isaacs said 'he helped Liverpool win the Capital of Culture bid' in 2008. Turned into a forgotten radio show, How I Won the Capital of Culture for BBC radio!
Ooh! Character comic! Has built a cult status on the circuit and gained respect from his contemporaries; supporting Ricky Gervais, Russell Brand, Sean Lock, Jimmy Carr and Johnny Vegas. Can count Ross Noble, Sarah Millican, Phil Nicol and Jon Richardson amongst his (sort of) friendly admirers!
Ooh! Craig! Filmed the hugely unsuccessful The State of Nige for Craig Cash's Jelly Legs company; turned down for being too 'high concept'! Available exclusively on YouTube!
Ooh! Columnist! Writes a popular weekly column for Liverpool's Echo newspaper about being a comic on the road!
Ooh! Cash-in! (for you!) At Edinburgh Fringe after a 4 year hiatus with a brand new character; Peter, bon viveur, millionaire and once one of London's elite until he lost everything and now lives in Sunnyside hostel in Liverpool. A show brimming with sitcom possibilities!
Ooh! Cash-in! (for me) Released a (sort of) best selling DVD last year, Keith Carter - Live On Stage!