Stuart Bowden answers 10 Edinburgh Fringe Questions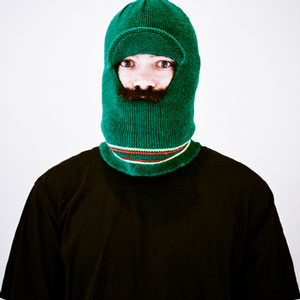 Stuart Bowden answers our 10 quick questions.
1. Tell us about your career so far. Are you happy with where you're at?
It all started in Yarram, Australia, my first performance was a recital of the famous nursery rhyme Old Mother Hubbard, I walked on stage, started to cry, then ran off shouting "I don't want to do this". I've been making similar multi-award winning, critically acclaimed masterpieces ever since.
2. Describe your show in exactly 23 words.
From top to bottom: Green hat, two eyes (darting around), nose (some hairs inside), black clothing, knees working hard, feet (holding it all up).
3. Why are you putting yourself through this famously stressful experience?
I'd quite like to impress my parents by buying a house or something.
4. Any cunning plans to get more punters in?
I had this really great idea; it's a bit risky though. Basically, I got a picture of me, then I used my computer to put the show details on the picture, then I got thousands printed (literally thousands!) and I'm going to just go around handing them out and telling people about the show.
5. How much money do you think you'll lose/make this year?
I think I'll make around £600 after costs.
6. What's your weirdest past Fringe experience?
I performed in a dark room in a basement flat, the floor was covered in plastic and all of the audience were dressed as gnomes, except one person dressed as some sort of bird (my guess was parrot).
7. What other shows are you hoping to see?
All of the shows.
8. If you took over programming a venue, what would you perfect line-up of comedians be?
Geese, a sun flower, rain clouds and a one of those pointy dogs.
9. Name the one person you'd rather not bump into during the festival.
A replica of myself, that is taking the year off to just see shows (although it would be interesting to a replica of yourself, I think he would annoy me a little).
10. Why should audiences pick your show over the 1,700+ other comedy offerings at this year's festival?
Because I've put a lot of time and effort into it and it would be rude not to.
'Wilting in Reverse' is at 8:10pm at Underbelly, Cowgate on 6-16, 18-23, 25-30 August. Listing