Lateef Lovejoy answers 10 Edinburgh Fringe Questions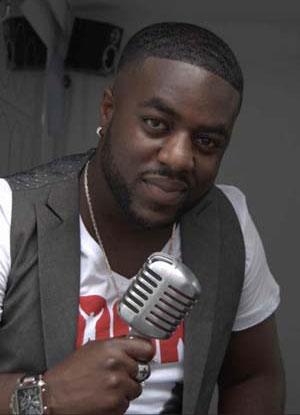 Stand-up comedian Lateef Lovejoy tells us about performing at the Fringe for the first time.
1. Tell us about your career so far. Are you happy with where you're at?
My career in comedy so far has been very rewarding and satisfying it has given me the opportunity to do film, television, and travel to various countries to perform such as USA, Norway, Sweden, Nigeria, Jersey, and Holland. I still feel I have so much to achieve in my comedy career so for me this is just the beginning!
2. Describe your show in exactly 23 words.
The Anecdotes Of A Loveprince is a show filled with popular culture references, social commentary, satire, razor sharp observations and storytelling!
3. Why are you putting yourself through this famously stressful experience?
I feel there comes a time in your comedy career where you feel you have reached a certain level and are ready to bring more people into your world. My stand-up is very universal and is relatable to alot of people. In addition I'm also focusing on building my brand as a performer and Edinburgh is a great launch pad for that!
4. Any cunning plans to get more punters in?
No plans as such! Just good old fashioned selling! Plus a lot of people at the festival may not be familiar with my work so sometimes intrigue can create an audience!
5. How much money do you think you'll lose/make this year?
Lose a lot and make very little! Lol. Edinburgh in a nutshell is a place to showcase your talent. Making money? That comes with touring, television, publicity, etc!
6. What are you most looking forward to about your first Edinburgh Festival?
Showcasing my talent, meeting other comics, watching some great shows, hopefully meeting some influential people and PARTYING!!!!
7. What other shows are you hoping to see?
Not to sure yet as there are so many brilliant ones this year!
8. If you took over programming a venue, what would you perfect line-up of comedians be?
Richard Pryor
Eddie Murphy
Bill Hicks
George Carlin
Patrice O'Neal
Louis CK
Bill Burr
Would be a killer line-up!!
9. Name the one person you'd rather not bump into during the festival.
Nobody! Other then a female stalker I had when I was 12 years old! But I think she lives in Australia now!! lol
10. Why should audiences pick your show over the 1,700+ other comedy offerings at this year's festival?
Because The Anecdotes Of A Loveprince is a comedic showcase of slick observational, contemporary, cutting edge stand-up!
'The Anecdotes Of A Loveprince' is at 6:15pm at Cowgatehead on 8-30 August. Listing