Edinburgh Comedy Award nominees as paper people
The Edinburgh Comedy Awards are announced this Saturday lunchtime (24th August 2013). Whilst we await to hear who has won, why not copy our plan and get all the funny nominees to perform a special personal gig in your own home?
How? Well, the comedians can be everywhere at once now thanks to some rather good 'paper people' designs by artist Sally Grosart. How cool are these?
Bridget Christie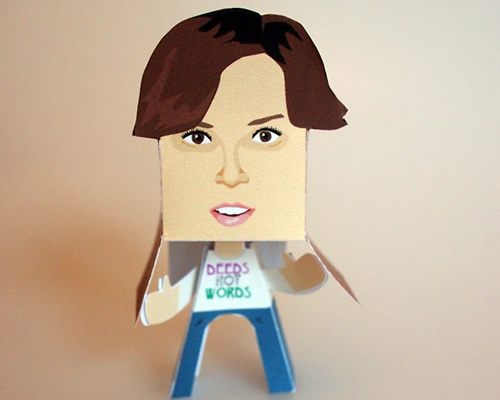 To download the templates to make the models visit Sally's website www.weepaperpeople.co.uk
Sally has also made models of the five newcomer nominees: Aisling Bea, John Kearns, Liam Williams, Matt Okine and Romesh Ranganathan. View