Pauline Curtin
Forget Therapy - Just Drink - Free
Sketch show
3:15pm (1 hour)
3-12, 14-19 & 21-26 Aug 2012
Free
This is a 2012 show that has now finished.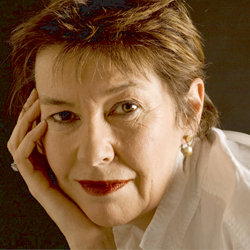 Show details
Sketch show starring Pauline Curtin performed on the following days in August 2012...
Mon
Tue
Wed
Thu
Fri
Sat
Sun
01
2
3
4
5
6
7
8
9
10
11
12
13
14
15
16
17
18
19
20
21
22
23
24
25
26
27
28
29
30
31
Venue details
After 20 years of therapy (not continuously) and expensive sorties to New Age enclaves on remote Greek islands, Pauline finally met her inner child. She was most disappointed to discover that said child was not the goddess of strength and beauty with healing abilities that she had been led to believe existed within, but rather a bit of a slut with a fondness for drink. But on the plus side, her creativity is able to disguise a lack of domestic skills by the strategic use of low wattage light bulbs.
Share this show
Reviews
Full press release
This wry dark comedy is running from Aug 3 - 26 except Mondays.
Pauline Curtin spent 20 years researching this show - although she didn't know it at the time! After 20 years of therapy and expensive trips to New Age spas on remote Greek island - Pauline has discovered that at the end of the day you just need a good friend and a glass of beer and a nice chat to make you feel good about yourself.
In this Stand-Up/Theatre piece Pauline plays four characters, Wendy from Wembley, Billie Brennan, Sister Imelda and Pearly Dreamweaver who talk to a psychiatrist after a trip to an holistic healing centre in Greece went terribly wrong.
Guaranteed to offend 'tree huggers' and those of a sensitive nature.