Michael Mittermeier
Michael Mittermeier: A German on Safari
Stand-up
9:30pm (1 hour)
1-12, 14-19 & 21-27 Aug 2012
8 - 10
This is a 2012 show that has now finished.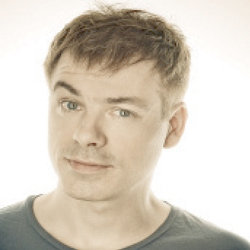 Show details
Stand-up show starring Michael Mittermeier performed on the following days in August 2012...
Mon
Tue
Wed
Thu
Fri
Sat
Sun
01
2
3
4
5
6
7
8
9
10
11
12
13
14
15
16
17
18
19
20
21
22
23
24
25
26
27
28
29
30
31
Venue details
Michael Mittermeier, Germany's best-selling comic makes his long-awaited Fringe debut. Co-produced by Eddie Izzard, he arrives ready to explore his experiences as a tourist and stand-up all over the world - two decades as a German on safari. Now after entertaining millions of Germans, Michael's ready to take on Scotland. After all, as a Bavarian lover of beer, meat and a rocky history with the English, he thinks they're natural allies. 'A fast-paced show that will make you laugh your head off.' (Frankfurt General Newspaper).
Share this show
Reviews
Full press release
Michael's greatest passion after comedy is travelling the world and through his work he has been lucky enough to combine the two with over two decades of safari-ing both in Germany and abroad. Let's face it, the world is a very strange place to visit but who better to do so than a man whose ancestors were dumb enough to try to rule it (something scores of James Bond villains with accents have repeatedly failed to do)?
Michael Mittermeier is a comic force of nature on a cross country journey through the Bavarian and African Jungles via the world's high-rises and highlands. From the tranquillity of the savannah to the perils of New York's inhabitants, Michael's frantic pace carries his audience along with a physical presence and comic dexterity you may not have come to expect from a 'Kraut'. This isn't just straightforward joke telling. He is a consummate story teller, weaving together disparate threads and loose ends until they magically combine in a jaw-dropping climax.
If England, Scotland, America, France, China and Germany were people - with strange habits and sometimes questionable characters - instead of countries, then A German On Safari would be a cheery, brawly, laughter-filled night out with a bunch of mates.
Michael Mittermeier is a trail blazer of stand-up comedy in his native Germany winning a multitude of awards for his live sell out shows with DVD/CD sales reaching Gold and Platinum status in Germany, Switzerland and Austria. He has performed internationally in German and English in Switzerland, UK, US, South Africa and Canada, and supported U2 in Berlin.
He may not be the first German who's tried to conquer the world, but he's certainly the first to try it with laughter as ammo.
---
Tweets by M_Mittermeier