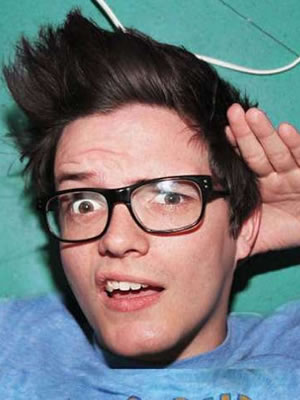 A cosy hour of comedy is to be found in Just the Tonic at the Tron in the early afternoon with David Morgan. A gifted performer, it's clear Morgan has put a lot of effort into this hour. He covers a lot of ground making for a vibrant show.
It's a shaky start as the comedian, filled with nervous energy, spends a few minutes jiggling around the stage, repeating 'welcome' quite a few times and generally saying nothing much of interest. However, as he begins to delve into his material things get decidedly stronger.
The set sometime strays into areas lacking in jokes, but mostly Morgan's material is strong and humour filled. He very much opens his heart on stage, talking about his personal interests and personal life. Most of the time fun and quirky, though moving into the more serious by the end; the passion for what he speaks about is apparent.
The attempts to establish audience rapport were the weaker moments, as most of the time the pace noticeably slowed during these sections. Morgan hasn't quite yet got the experience to pull the best out of audience conversations, however pleasant these conversations were. Having said that, entertainment was to be had with an attractive man in the audience, as Morgan showed one of his strongest sides through outrageous flirting.
Morgan has done well for his first solo show. It's a respectable hour, but lacked the spark which would transform it into something special. Overall a pleasant way to spend an afternoon, and it is clear David Morgan's got great things to come.