John Kearns
John Kearns' Dinner Party
Variety
4pm (1 hour)
5-29 Aug 2011
Free
This is a 2011 show that has now finished.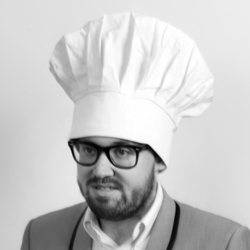 Show details
Variety starring John Kearns and Pat Cahill performed on the following days in August 2011...
Mon
Tue
Wed
Thu
Fri
Sat
Sun
03
4
5
6
7
8
9
10
11
12
13
14
15
16
17
18
19
20
21
22
23
24
25
26
27
28
29
30
31
1
2
Venue details
So goodbye. This ship is about to sail. I'm going to die at the end of the festival. I'm off to the big comedy club in the sky. It's time to wish you a farewell and tell you all what I really, really think of you. Join me for dinner, dress smart and bring a bottle (preferably Blue Nun. Pat loves that). 'As mad as a balloon on holiday' (The Fix).
Share this show
Reviews
Full press release
John Kearns is ill. Very ill. In fact, he's dieing. This is not a marketing gimmick. The doctor has given him between six months and ten years to live.
John had a choice. He could retreat from society, spend his last months at home surrounded by friends and family or he could invite them to a dinner party taking place every day in Edinburgh. You know, so we can all reminisce.
The flat is booked, the Soho Theatre has been told to put a slot on ice for him before Christmas and John's whacked the oven to gas mark 4. He's invited friends, family and most importantly you to spend his last remaining days on earth with him doing what he loves most.
So join us for John Kearns' Dinner Party. Comedy, Twiglets and the spectre of death. Smart Casual / Bringa' Bottle / Serviettes provided.
Please note the show will not go on if John dies during the run.
John Kearns is a stand-up, writer, actor and radio presenter. He gigs regularly on the London stand-up circuit. Alongside keeping a regular blog he also hosts an agony aunt section on Greg James' afternoon show on BBC Radio 1 every Thursday. John has also been selected to appear at the prestigious Lunchtime Club one of the best comedy showcase shows at the Edinburgh festival. He should be dead by Christmas.
John Kearns' Dinner Party stars John Kearns with Patrick Cahill. Produced by Harry Deansway.
---
Credits
Tweets by helpmejohnny