The Hooligan Factory
A spoof of football films focusing on a gang of football hooligans who are aiming to be the 'best' in the country
Genre

Film

Released

Starring

Jason Maza, Nick Nevern, Tom Burke, Ray Fearon, Morgan Watkins, Josef Altin, Steven O'Donnell, Lorraine Stanley and others

Writers

Director

Producers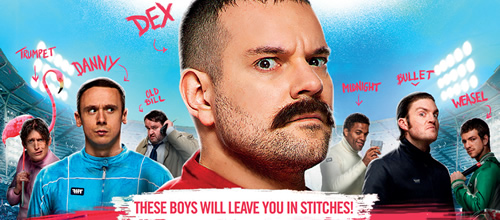 The Hooligan Factory is a comedy tribute to one of Britain's most successful home-grown genres, the football hooligan movie.
Danny wants something more. Expelled from school and living in his Grandfather's flat, he longs to live up to the image of his estranged father 'Danny Senior'. Meanwhile legendary football hooligan 'Dexter' is about to be released from prison and is on a quest of his own, one of vengeance against his nemesis and rival firm leader 'The Baron'. But when Danny's and Dexter's paths cross they embark on a journey as old as hooliganism itself.
Use the menu bar above to access more pages.