The Trouble With Jessica cast
Rufus Sewell and Olivia Williams reunite for dark comedy film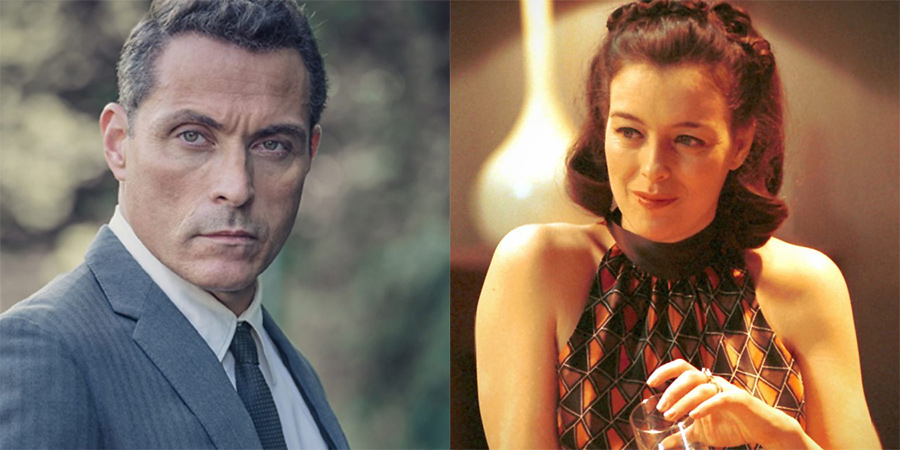 Rufus Sewell and Olivia Williams star in black comedy film The Trouble With Jessica.
Shirley Henderson (Stan & Ollie), Indira Varma (This Way Up) and Alan Tudyk (Suburgatory, Dodgeball) co-star in the independent movie.
Shot in London this spring, the film is written by director Matt Winn and his regular scriptwriting partner James Handel, British Comedy Guide can exclusively reveal.
"I've just done a very dark British comedy" Sewell told The One Show in July. "Admittedly it's very dark, called The Trouble With Jessica, with me and Olivia Williams playing my wife".
He neglected to share plot details. But the feature, which is produced by Sarah Sulick for Bright Pictures, has been described as "intense but fun".
Sewell and Williams recently appeared together in dementia drama The Father, alongside Anthony Hopkins, Olivia Colman and Mark Gatiss.
Neither are known for their comedy roles. However, Williams cameos as herself in the forthcoming British remake of French comedy drama Call My Agent!, appeared in two episodes of Friends as Joey's love interest and briefly parodied her Sixth Sense performance in an episode of Spaced.
Sewell, arguably best known for playing John Smith, Nazi leader of America in alternative history drama The Man In The High Castle, did appear in the BBC's 1995 adaptation of Cold Comfort Farm and portrayed dissolute artist Declan Howell in the American comedy drama about a fictional stand-up, The Marvelous Mrs Maisel.
"If I had one thing I was good at, it would be comedy" he told America's National Public Radio in 2017. "I mean, beware of what actors say they like doing, obviously - it's not always a pleasure to watch people in their dream roles - but for me, it's the one thing that I like doing the most, and I'm probably the best at.
"So yes, actually, it's my bag completely, I just don't get to do it very often. Possibly because of my bone structure and hair colouring and previous casting."
He previously co-starred in Winn's 2013 social satire short The Brunchers, alongside Natalie Dormer and Tom Burke.
Winn's credits include the 2017 YouTube comedy series Bad Mother, which starred Laura Patch in the title role, as a mum getting it wrong in a world where everyone else appears to be getting it right.
Resident Alien star Tudyk, who appeared alongside Sewell in the 2001 quasi-medieval adventure comedy A Knight's Tale, shared a photo of their reunion during filming:
See tweet
---
For updates, click the button below.
Share this page