Spice World sequel
Spice Girls reportedly planning Spice World sequel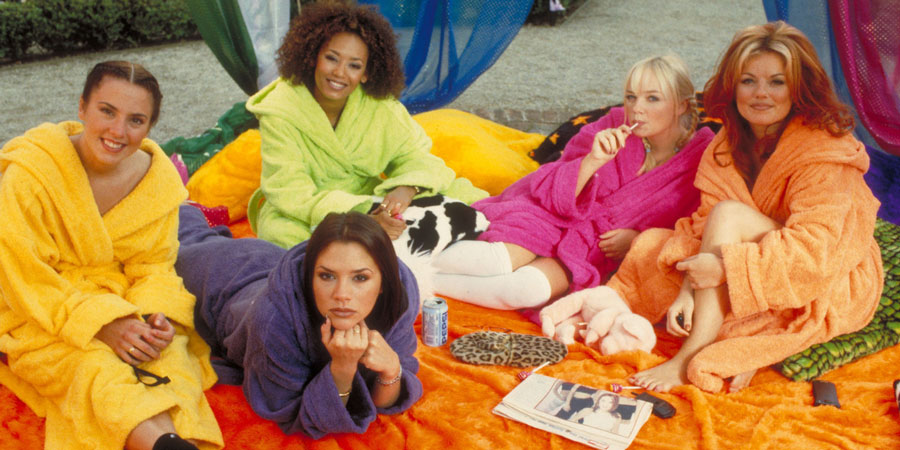 The Spice Girls are planning a sequel to their 1997 comedy film Spice World, according to reports.
The Sun newspaper claims that Geri Horner (Ginger Spice) is overseeing the project to make another live action film starring the group.
Simon Boyle, a reporter for the tabloid, wrote: "I am told the group have approached a renowned screenwriter about coming up with a script for a follow-up flick ahead of its 25th anniversary next year.
"Melanie C, Emma Bunton and Mel B are tentatively on board and hoping the project could tempt back reluctant former bandmate Victoria Beckham.
"Posh Spice has insisted she will not be part of their next tour, which they had planned for this year, but they are hoping the script could persuade her to finally return for the movie."
The newspaper quotes a film industry source as saying: "The girls have been talking about how to mark the film's anniversary and are actively considering making a tongue-in-cheek sequel.
"They have approached a screenwriter who is considering working on the project and making tentative steps forward. It is still in the early stages but they are talking to established names in the business, which proves they are taking a big screen comeback seriously."
Spice World focused on the group as they rushed to perform at the Royal Albert Hall. Richard Briers, Stephen Fry, Hugh Laurie, Bob Hoskins and Jennifer Saunders were amongst those who appeared in the film, with music stars such as Elton John also making cameo appearances.
Written by Kim Fuller (Spitting Image, The Lenny Henry Show, Carrott's Lib), the movie was a box office hit that made more than £70 million. However, press reviews for the film were mainly negative. At the time of writing the project has a score of 34% on review aggregation platform Rotten Tomatoes.
In 2019 it was announced that major Hollywood studio Paramount had started work on an animated film featuring the pop stars as superheroes, with all five women signed up to voice their own characters.
---
For updates, click the button below.
Share this page