Simon Farnaby's golf film
Simon Farnaby developing golf film The Phantom Of The Open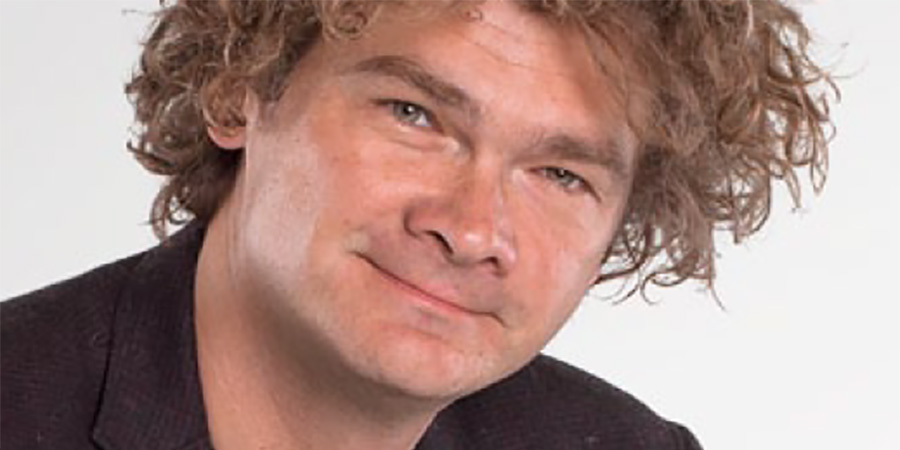 A film about the world's worst golfer from Ghosts star Simon Farnaby is edging closer to production, with Craig Roberts now attached as director.
The Phantom Of The Open is based on the story of Maurice Flitcroft, who gatecrashed the 1976 British Open tournament by pretending to be a professional, despite having never played 18 holes on a proper course.
In his qualifier he scored 49 over par at the Formby links, the highest in championship golf history, and has been dubbed "the world's worst golfer" and "Don Quixote with a nine iron".
Roberts, also an actor and writer who starred as Emperor Nero in last year's Horrible Histories: The Movie, made his directorial debut with Just Jim in 2015. His second film, Eternal Beauty, starring Sally Hawkins and David Thewlis, is due for release in July.
Steve Coogan's production company Baby Cow have also come on board to produce The Phantom Of The Open with Water & Power Productions (Code 404, Aaaaaaaah!).
Paddington 2 writer Farnaby - who is also currently developing an as-yet-untitled US television series about a luckless comedian who becomes the American president, inspired by the election of Ukrainian television star-turned-president Volodymyr Zelensky - wrote a biography of Flitcroft with journalist Scott Murray in 2010 based upon the celebrated chancer's unpublished memoirs, which forms the basis of the script.
Flitcroft was a former stunt diver, ice cream man and shoe polish salesman who didn't take up golf until middle-age, bought his clubs from a catalogue and wore plastic golf shoes. His antics earned him a ban from the Open. But he continued to make it to the opening tee by adopting other names and nationalities on the entry form.
His Daily Telegraph obituary described him as "a chain-smoking shipyard crane-operator from Barrow-in-Furness whose persistent attempts to gatecrash the British Open golf championship produced a sense of humour failure among members of the golfing establishment".
"Maurice only discovered golf at the age of 46 and thought it was his calling in life. He didn't know he was bad, even when he got into the Open and shot 121" Farnaby told The Scottish Sun in 2017.
"He became a cult figure - a bit like Eddie The Eagle. There are clubs in America that still give out a Maurice Flitcroft trophy every year to their worst golfer.
"I've always loved golf because my dad was a greenskeeper so I grew up around golf courses. I used to play off four."
Farnaby previously created the live show The Peterford Golf Club with Gary Le Strange creator Waen Shephard, which became a one-off pilot for E4 in 2007 called Golf War, and also starred Matt Berry, Nina Conti and Rich Fulcher. Radio 2 also piloted a version in 2015.
The prolific Farnaby is also currently developing several other film scripts, including adaptations of the popular children's properties Mr Benn, Action Man and The Magic Faraway Tree.
---
For updates, click the button below.
Share this page