Paddington 3 in development
Paddington 3 in development
A new Paddington sequel is in the works
Producer David Heyman has confirmed that a treatment is being developed
Director and writer Paul King is involved, but unlikely to direct any eventual film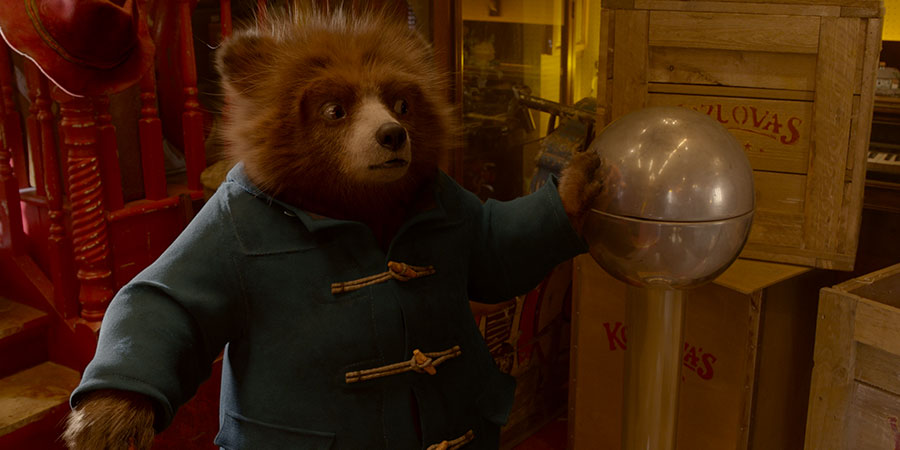 David Heyman, producer of the Paddington Bear films, has confirmed that work is under way on a third installment.
Heyman - who also makes all of the films in JK Rowling's Harry Potter world - has revealed that his team is working a treatment for a third film in the series, but will only make it if they feel it can be as good as the first two.
The idea has been developed by director Paul King, Horrible Histories alumnus Simon Farnaby, and Mark Burton. King wrote the first film in the series, and collaborated with Farnaby on its sequel, with Burton contributing additional material to their script.
Released by StudioCanal, the initial film, Paddington, was released in 2014 and saw the lovable Peruvian bear arrive in London before facing existential threat at the hands of a sinister, seductive taxidermist, played by Nicole Kidman. Its success led quickly to the development of a sequel, Paddington 2, which was released in early November 2017.
Universally critically acclaimed, the family comedy co-starred Hugh Grant as a slimy, washed-up actor who framed Paddington for an antiques theft, which saw the bear sent to prison.
Both films were directed and lead-written by Paul King. However, Heyman also revealed that he is presently unlikely to work directly on any third film.
Speaking to American film industry publication Collider, the producer explained: "We're developing a third Paddington. We haven't got a script yet, we've got a treatment which we're still working on.
"I don't think Paul King will direct the third. He did the first two... He's very special, Paul. He is involved in it, I wanted him to be involved in it because I think he's such a significant voice, but I don't think he'll direct it. He worked on the idea... he comes up with the idea with Simon Farnaby and Mark Burton and then they develop it and come back for more, back and forth, and then it'll get written and Paul will come in and stir it up a little bit."
He added: "I hope we get to make it. It's really fun, it's a fun idea. I don't know yet. I don't want to do it if I don't think it's gonna be good."
Speaking in the same interview, Heyman confirmed that he is preparing a prequel to the 1970 hit Willy Wonka, with King attached to direct. King has also been signed up by Disney to continue the present line of live-action remakes of its animated classics with Pinocchio.
If development on a third Paddington film continues, it is unlikely to be released until 2021 at the earliest.
---
For updates, click the buttons below.
Share this page